Thank you everyone for trying the demo of NO RELOADING. We have enjoyed reading your comments, suggestions, and watching your videos! Your feedback has been invaluable!
Edu-ma-cation
This update specifically features a bit more tutorialization, reminding players to try their fancy new moves: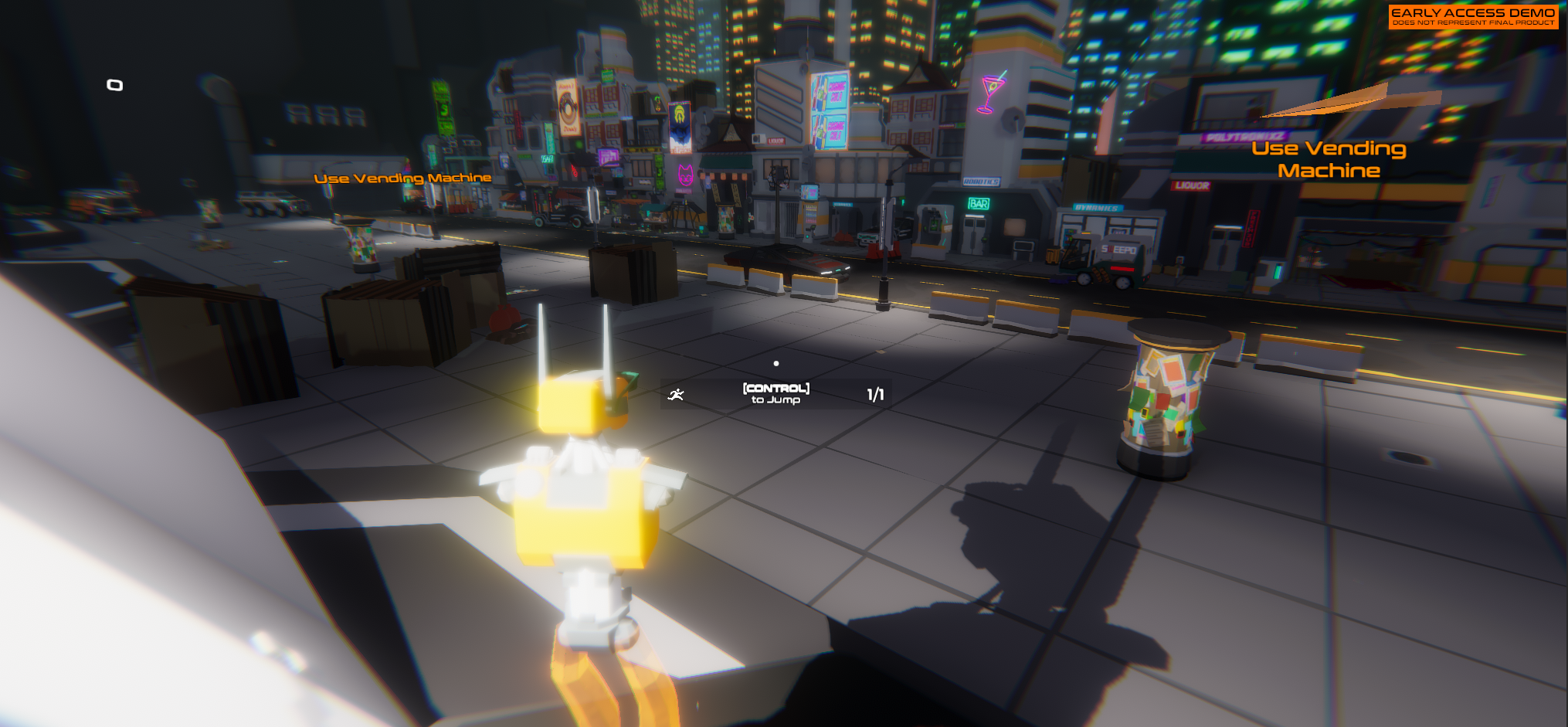 In a similar vein, Roger now speaks about how style point "energize" (heal) him. Very important to know that!
New Option: Invert Mouse
Players may now invert the mouse in options. Thanks Ndio for the suggestion!

Objectives
The objectives were proving to be tricky for players to fulfill, spot, so we have made a series of improvements and fixes:
Substantially reduced the hit points of the servers for the "destroy server" objectives.
Roger now speaks after destroying an objective, making it more clear it is accomplished.
Increased the glow around objectives, to make them easier to see.
Ensured the objective glow followed the objective if it moved.
Standardized the names of the "destroy server" objectives.
Duke's dog food is now required to pick up.
Fixes
Some projectiles were counting as melee.
Player health could go above maximum, oops!
The active "scorable stunts" indicator now clears at the end of each level, to avoid player confusion.
"Excitement indicator" now hidden in demo. That's for us, not you!