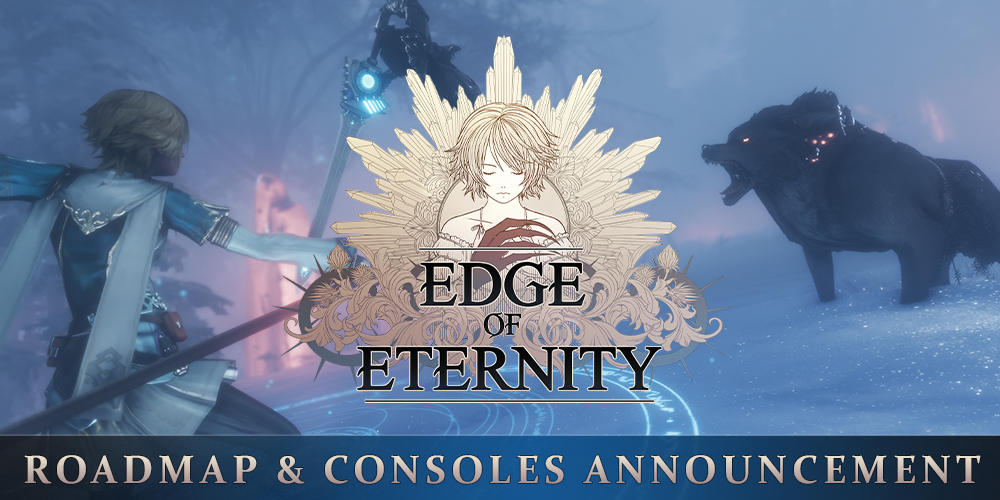 We had a lot of new and exciting information to share recently, and a lot more is also coming! To make it clearer for everyone, here is a quick recap of what happened recently, before telling you the big news!
Edge Of Eternity entered its Beta phase!
Thank you so much for all the feedback and your positive responses! Your reactions have been great, and it is heart-whelming to see the game we work so hard on being appreciated.
We also had a lot of players joining us, so welcome to everyone new!
The price of the game changed from 19,99 to 24,99!
We decided on this price raise to reflect the transition to Beta, and the work the team put into the game. Many of you have been comprehensive of this decision, and we thank you for it.
We also released a trailer showcasing what you can expect from the game!
If you haven't see it yet, here it is (we are quite proud of it):

Now, we have big news for you!
The roadmap has been updated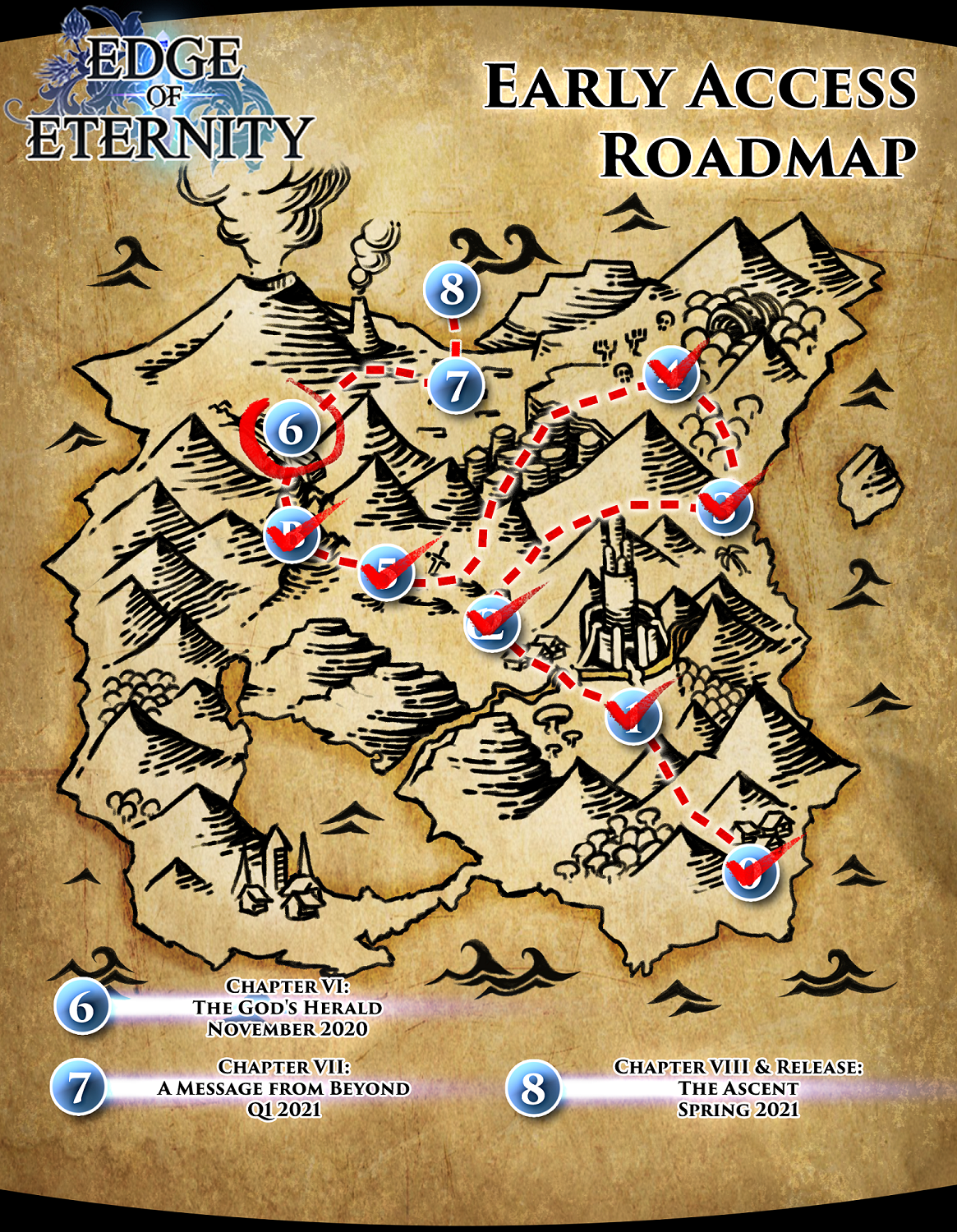 As you can see, the timing of future chapters has been changed. Chapter VI:The God's Herald is planned for November 2020, chapter VII: A Message From Beyond should come out Q1 2021, and the final chapter VIII: The Ascent will release Spring 2021.
We dedicated a lot of time to polishing for the Beta release, now we're back focusing on more content updates!
Pre-orders for PS4 physical copy are open!
You were asking for it and we can finally answer. The game will be available as a physical release in selected countries, with PS4 pre-orders now open for the US !
To confirm it once again, the console version for both PS4 & Xbox One will be released in Spring 2021 at the same time as the final release of the game.
If you made it here, congratulations! We had a lot of information to share, and we aim to make it clearer for you.

Thank you once again for the support. We are looking closer to the end with each day, and we cannot wait for you to get your hands on the finished product!
You can wishlist Edge Of Eternity on Steam!

Store.steampowered.com

You can also follow Edge Of Eternity on Twitter & Facebook & Dear Villagers on Twitter & Facebook to stay up to date on the game.