Ho-Ho-Ho! Happy holidays from the Ludicrous Games team! 🎁🎄 Today we're releasing the second Early Access update for Guntastic, featuring a brand new character and several improvements.
New Character: Unicorn 🦄
With the festive season just around the corner, we could've played it safe with some holidays-themed character. But, really, with Santas, snowmen and reindeers popping up everywhere, how boring would've that been?

Giddy-up jingle unicorn, pick up your feet!
Expect even crazier characters as we enter 2020, designed in strict collaboration with our awesome community. 😉
New Accessibility Features
We deeply believe that games should be as inclusive as possible and, although we're a very small indie studio, we want Guntastic to be enjoyable by anyone. That's why for the second Early Access update we dedicated quite some time to improving accessibility features that were already in-game and adding new ones.
1. Upcoming Color Correctness Improvements
Guntastic heavily relies on colors to identify who's who during matches. We're now performing some tests to see how things can be improved for people with color vision deficiencies, leveraging UE4 built-in color simulation settings. More about this in a future update.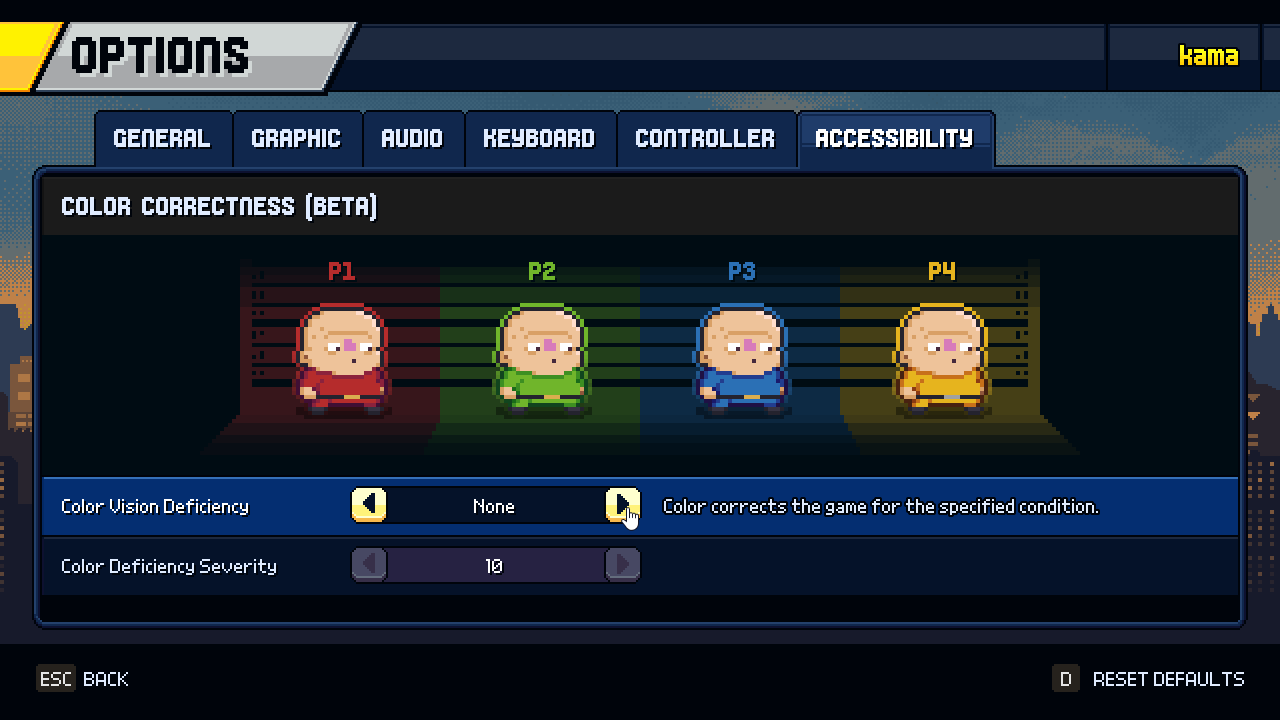 2. Gamepad Key Remapping
Ever wanted to fire using a trigger on your controller? Or maybe use the right analog stick for movement? That's all possible now.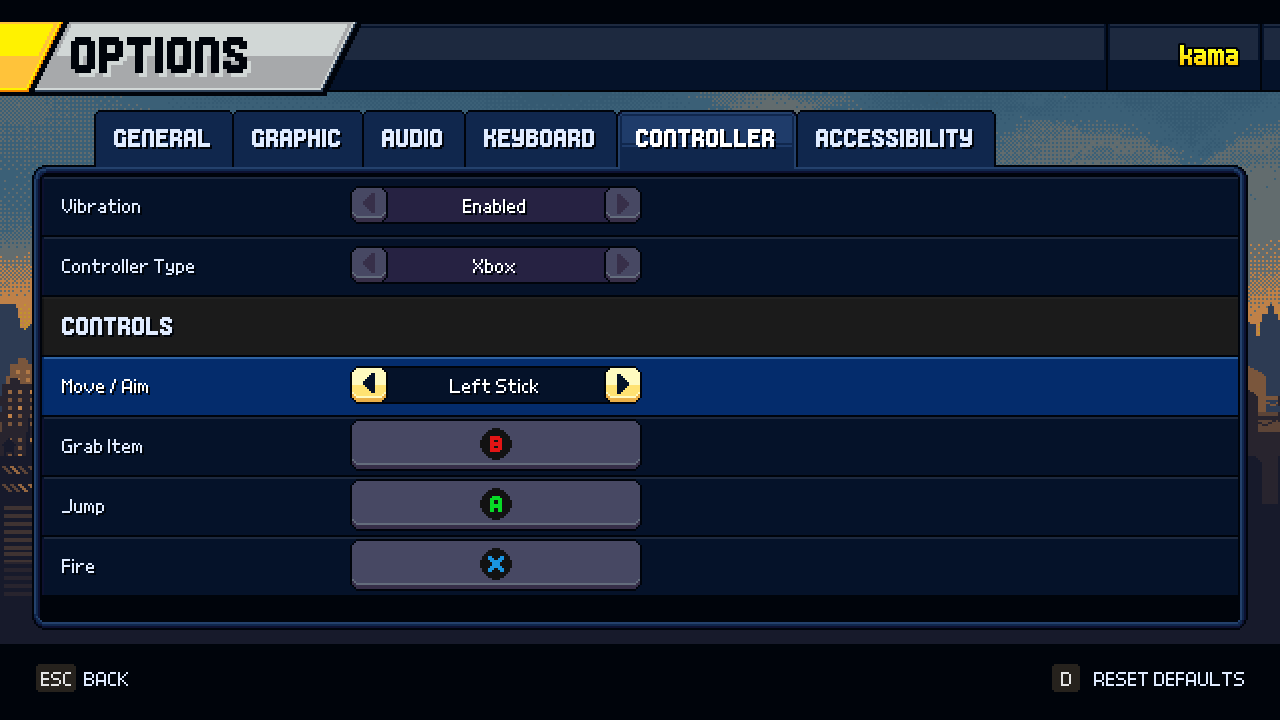 3. In-Game Hints
When this option is turned on, quick reminders of which keys need to be pressed to perform certain gameplay actions will be shown during gameplay (for both keyboard and controllers).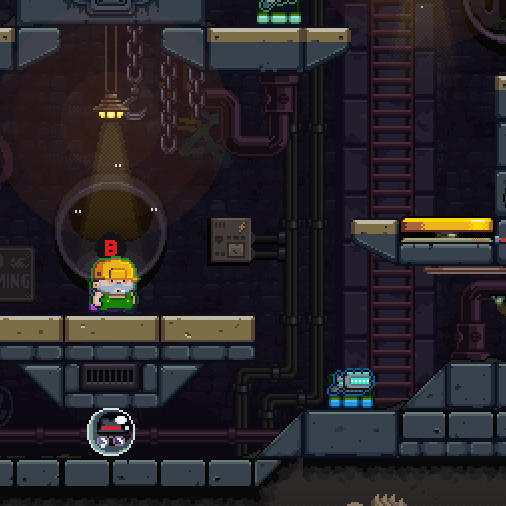 Now it's impossible to forget how to pick-up that weapon!
4. Camera Movement Can Now Be Disabled
If you ever experienced motion sickness while looking at Guntastic, then this option's for you. You can also separately disable screen shake effects (i.e. during explosions) using the dedicated Screen Shakes setting.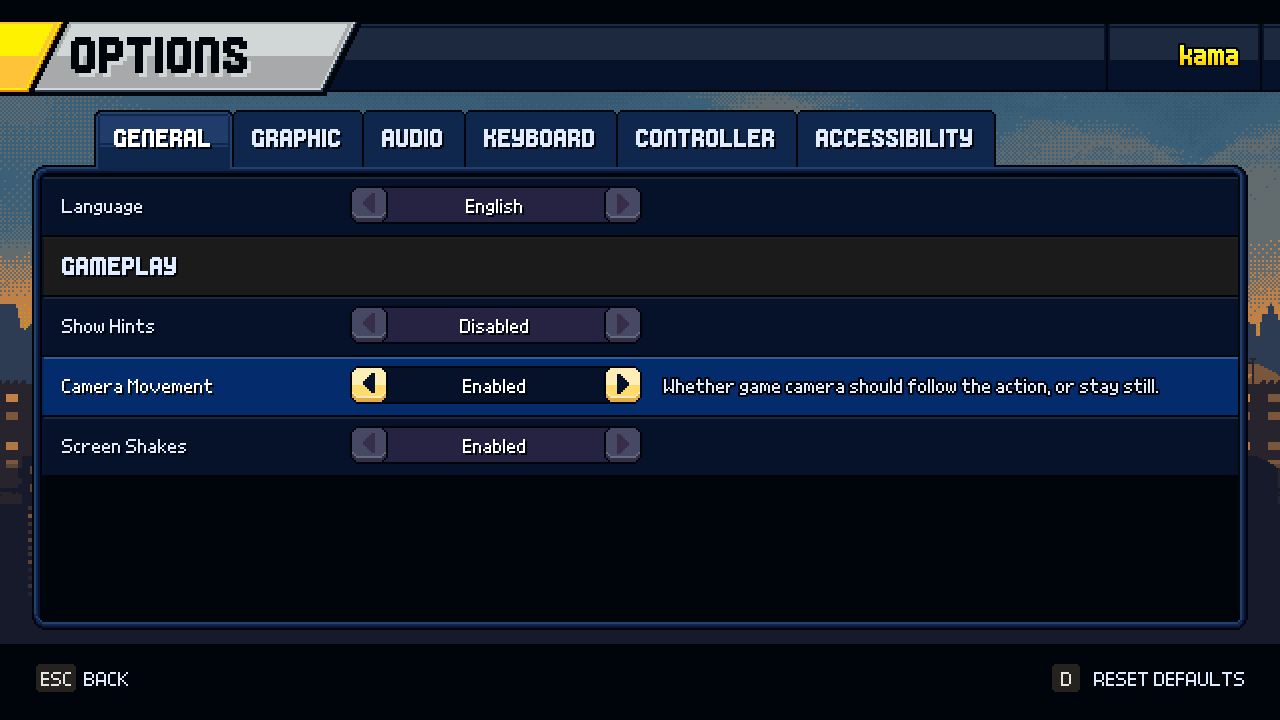 5. Settings Now Roam With Your Profile
Setting up all the game's options to your liking is tiring – and plain boring too. Most preferences are now persisted to the online player profile, so they'll be automatically re-applied after reinstalling the game.
Other Notable Improvements
Invite Friends Directly From The Lobby
Listening to your feedback we added a Invite Friends button to the lobby so it's now quicker to invite friends into a public or private game.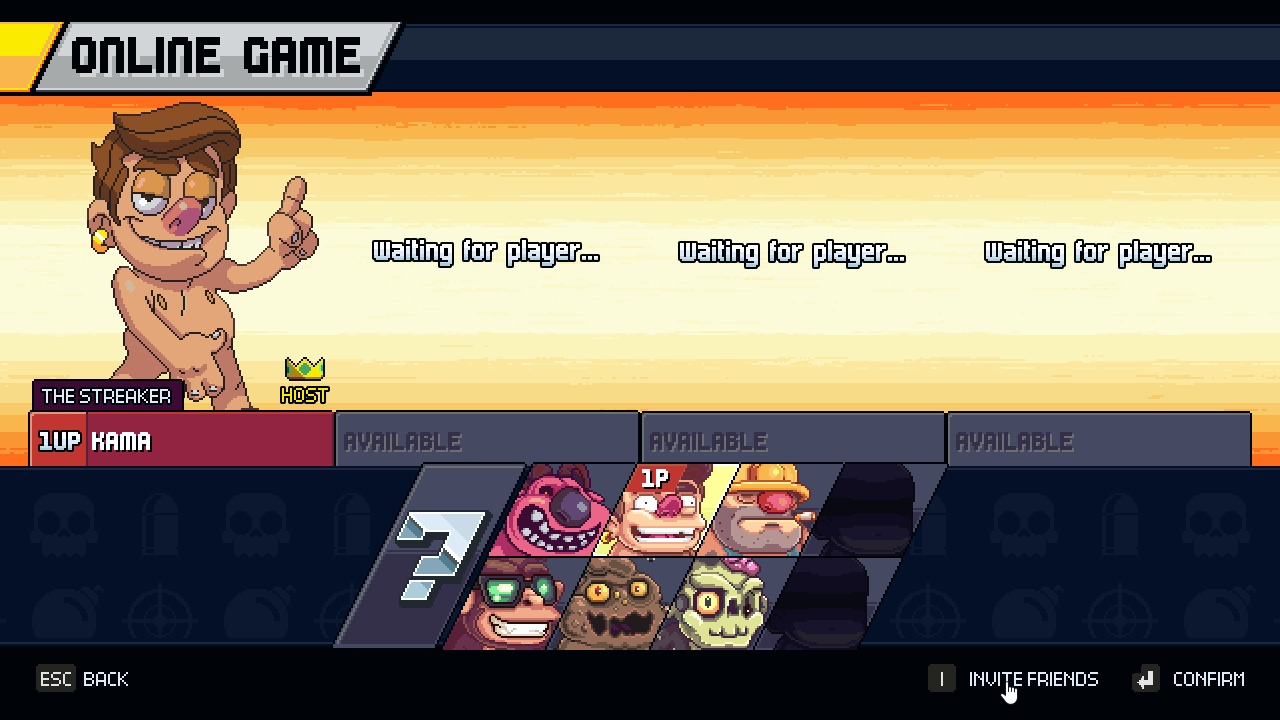 Major Lift Overhaul ⬆
Lifts were one of the first gameplay elements we experimented with while prototyping the game and, as a result, suffered from various issues (some of which were reported during the beta). For this release we reworked parts of the physics and network code, so lifts should look and feel a lot smoother both locally and online.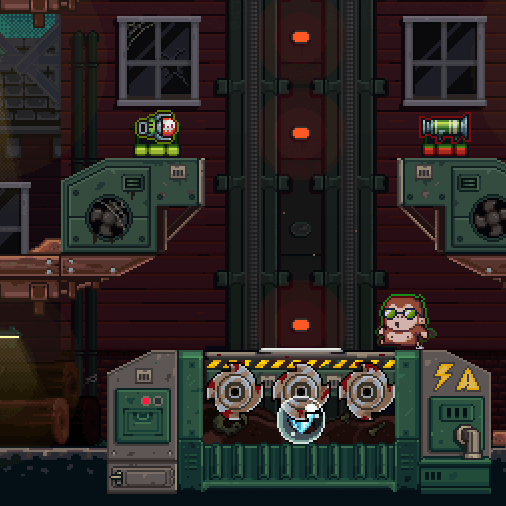 Things like this should no longer happen!
Homing Rockets Improvements 🚀
We fixed some situations where homing rockets didn't correctly track their targets. Beware! ☠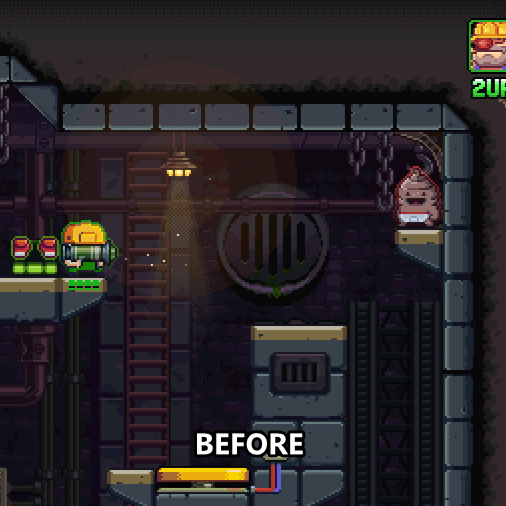 Bug Fixes & Minor Improvements
Both keyboard and gamepad keys are now visible in the couch game lobby for available commands.
Fixed mouse cursor not being shown in the couch game lobby.
Fixed a long standing issue that could result in controller vibration continuing forever after a player was kicked in couch games.
Fixed some spelling errors in the Italian localization.
That's it for the second Early Access update. More content awaits in the next update, which is set to be released sometimes in January 2020. We can't wait to tell you more! In the meantime, we look forward to your feedback here or on Discord. Have a great holiday season!