Hi everyone, we did some visual improvements on the UI to get it more organized, light and with a stronger focus on the player avatar. We also made improvements on the first Arena background/lighting.
Tell us what you think!
and below our old UI.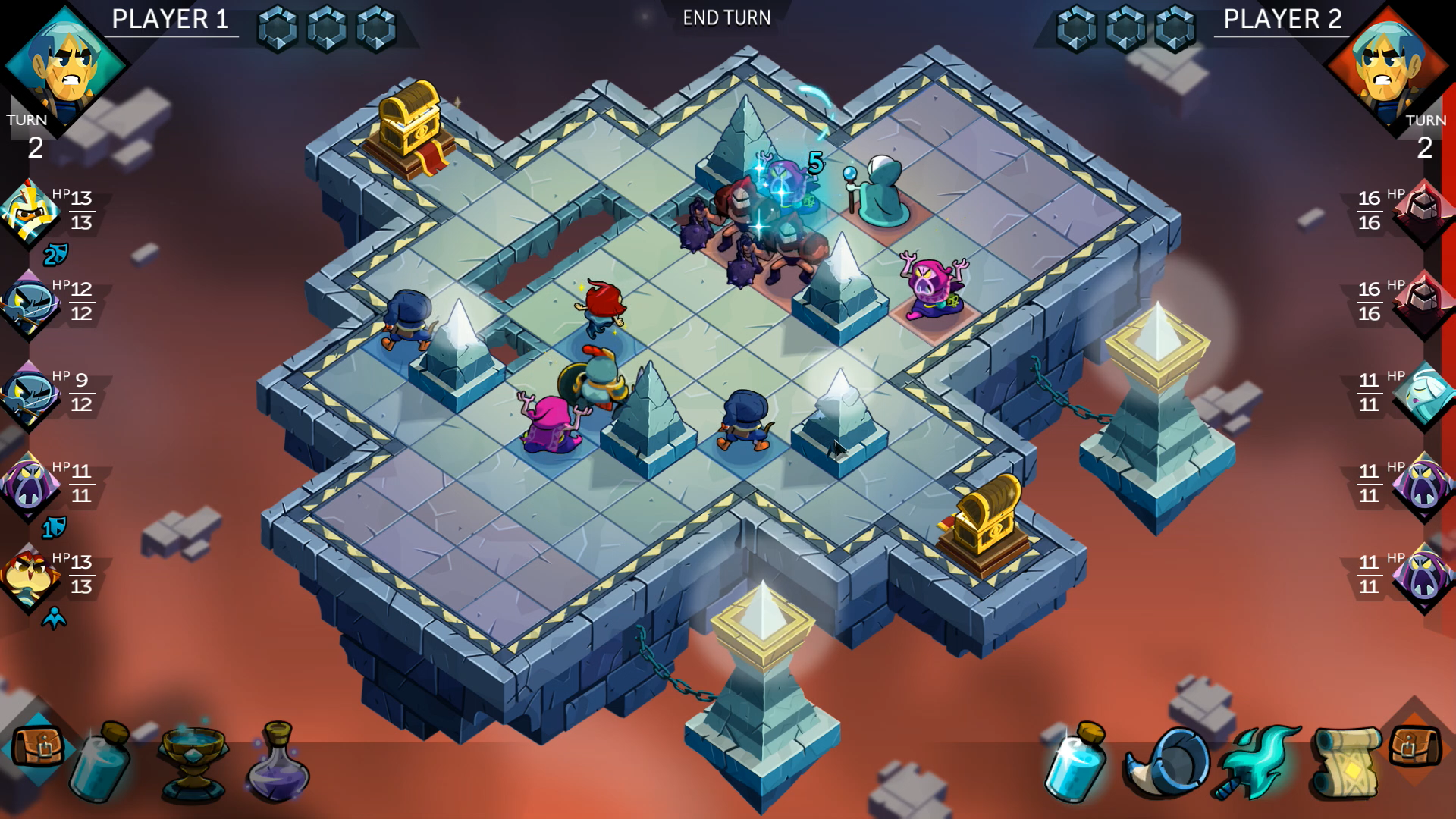 We also tried to improve global user experience on gameplay with improved feedbacks. For example players can now attack and move in less clicks, and have a better preview of their moves. We also made stronger our feedbacks on mercenary attacks and overall team clarity.
And finally we added manual and auto camera movements. Now players can move the camera freely and zoom in and out.
To make the battles feel more intense and to focus players on important events the camera zooms and pans when attacking and using items!
More news on Dungeon of Zaar soon!