Patch Notes: Dual Gear Early Access Beta 0.0844-0.0847 Details and Summary.
First, we must sorry about no details provided during the batch of updates on the past week. Now we already back on the seat to tell you what already changed in the latest Build Version, 0.0847.

#screenshotsaturday New Vertical Missile Crosshair.
Tutorial

• Added skip tutorial on the HUD footer but, the tutorial was admitted to re-work all in the future.
Combat View and Tactical View HUD
• Fixed Wrong Pilot Images when re-start the game from Save Loader(Save/Load Menu).
• Left-Top Weapon Panel showing the wrong name when players switch to the opposite weapon has been fixed.

Save/Load Glitch

• Progression Revert Problems. Fixed all Roll-Back of Action Points and GP when the player loads "In-Mission" save to play again. Now players can see the right progression when playing by save/load during the mission.
• Darkengard Boss Roll-Back Left-Front Leg after the player loads the latest save to fight it again. Problem has been fixed.

Main Menu Bugs

• Fixed, Game Re-Launch Tutorial Mission after players quits from the first entrance in Bridge Menu. Now players can quit and back to play again with no disturb by that problem.

Weapon Aiming System
• Fixed Min-Max Range Indicator. (Still not apply to Cannon)
• Vertical Missile Crosshair Added.
• Fixed self collided of Vertical Missile Bullets after launches into the air.
• Fixed no back to idle Animation of Left Sholder Vertical Missile.
• Cannon Projectile Guide detach from the barrel sometime's fixed.
• Off Range and Out Range Panel added. Players can indicate the firing range with this notification panel under crosshairs. (Still not available on VM, BL, CN, and KN)

Option Menu

• Fixed BGM& SFX Adjustment reset to default when players quite the game.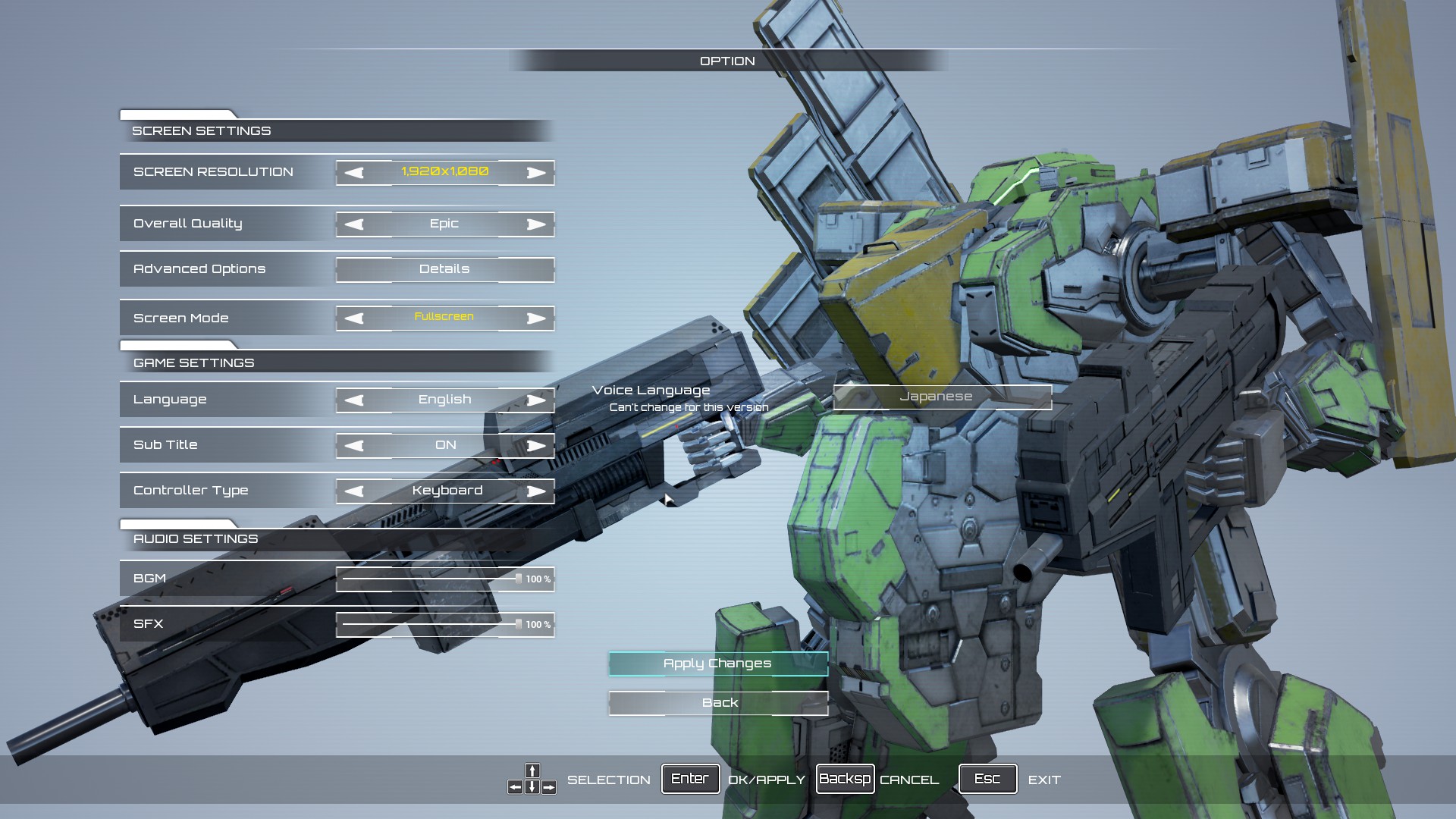 #screenshotsaturday Fixed unsaves BGM&SFX.
Game Play
• MESSA Naval Dock Mission. Changes the Method When move Ajay Unit to Activate The Main Bridge. Auto Event will activate when Ajay arrived near the Check Point.
• Added Clicking Sound when players switch the opposite weapon( Same Weapon Type Equipped)

Defensive Attack and Counter Attack Skills

• Enable Defensive Attack to the enemy whenever they "Walk" or "Wheel Boost".
• Enable Counter Attack to all enemies who cast any attack purpose .

**Note** Counter Attack and Defensive Attack still not functional in some weapons.

Unit Customization

• Allows more Backpack Parts for color adjustment via "Secondary Color Tab".
• Fixed Non-Update Unit Snapshot in Dogtags List( Add/Remove Pilot Module).
• Added Active Animation when player confirmed Add or Remove Pilot.
• Enable upgrade properties to all "Shoulder Shields". Only DEF increased after upgraded.
• Fixed Wrong-Typo on "Info & Upgrade Menu" (GP Output, GP Usage, and Description Text.
• Improved non-updating status indicators when Comparing, Changed, or Upgraded. Still need to work more but smoother for now.
• Added Upgrade SFX.

Camera
• Removed wrong POV Camera in Enemy Combat Scene.
• Rendering Issue
• Fixed, Flicker effect when Darkengard Boss appeared on the first cutscene.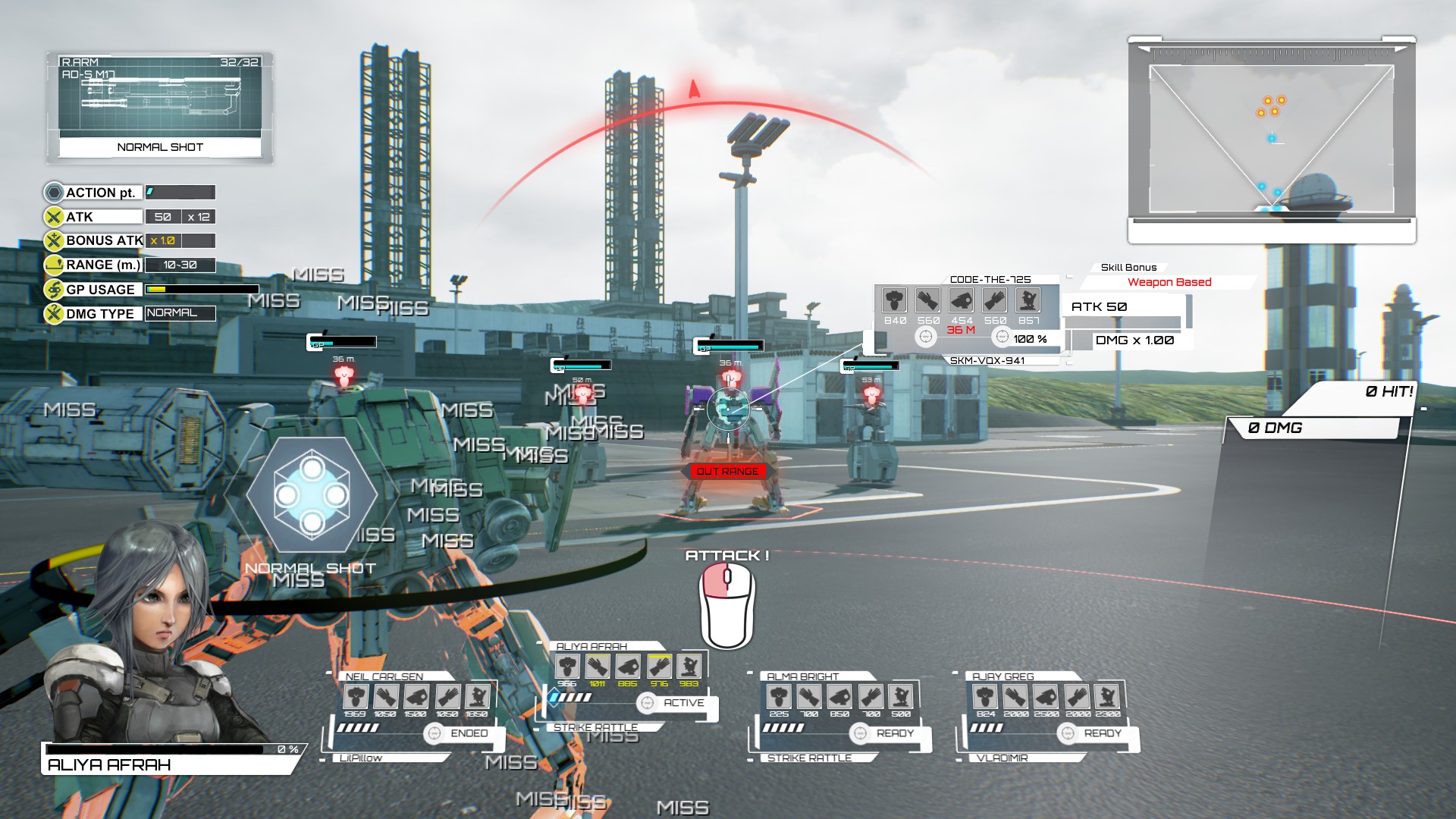 #Screenshotsaturday Out Range Panel.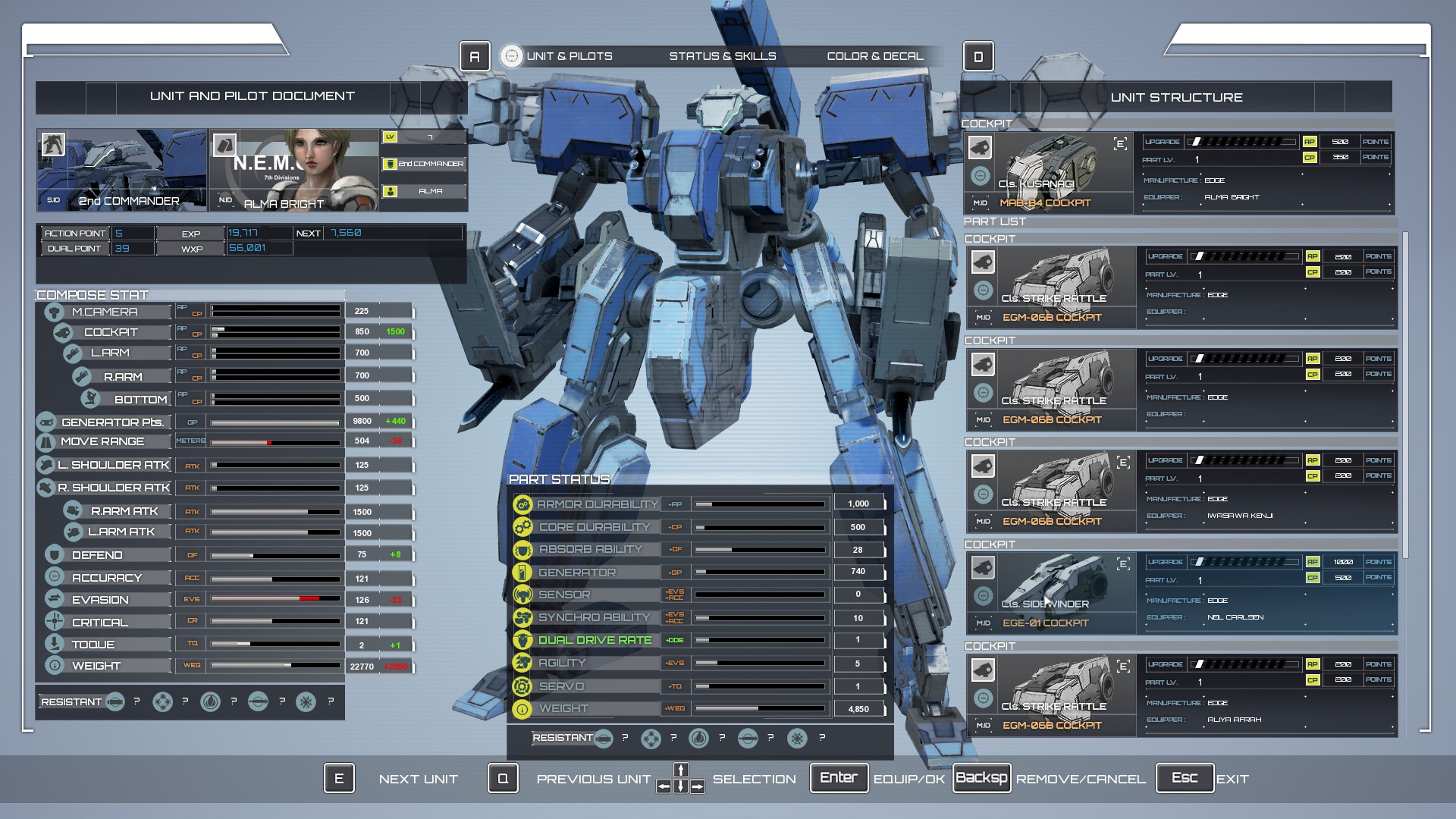 #Screenshotsaturday Correct Stat Indicator.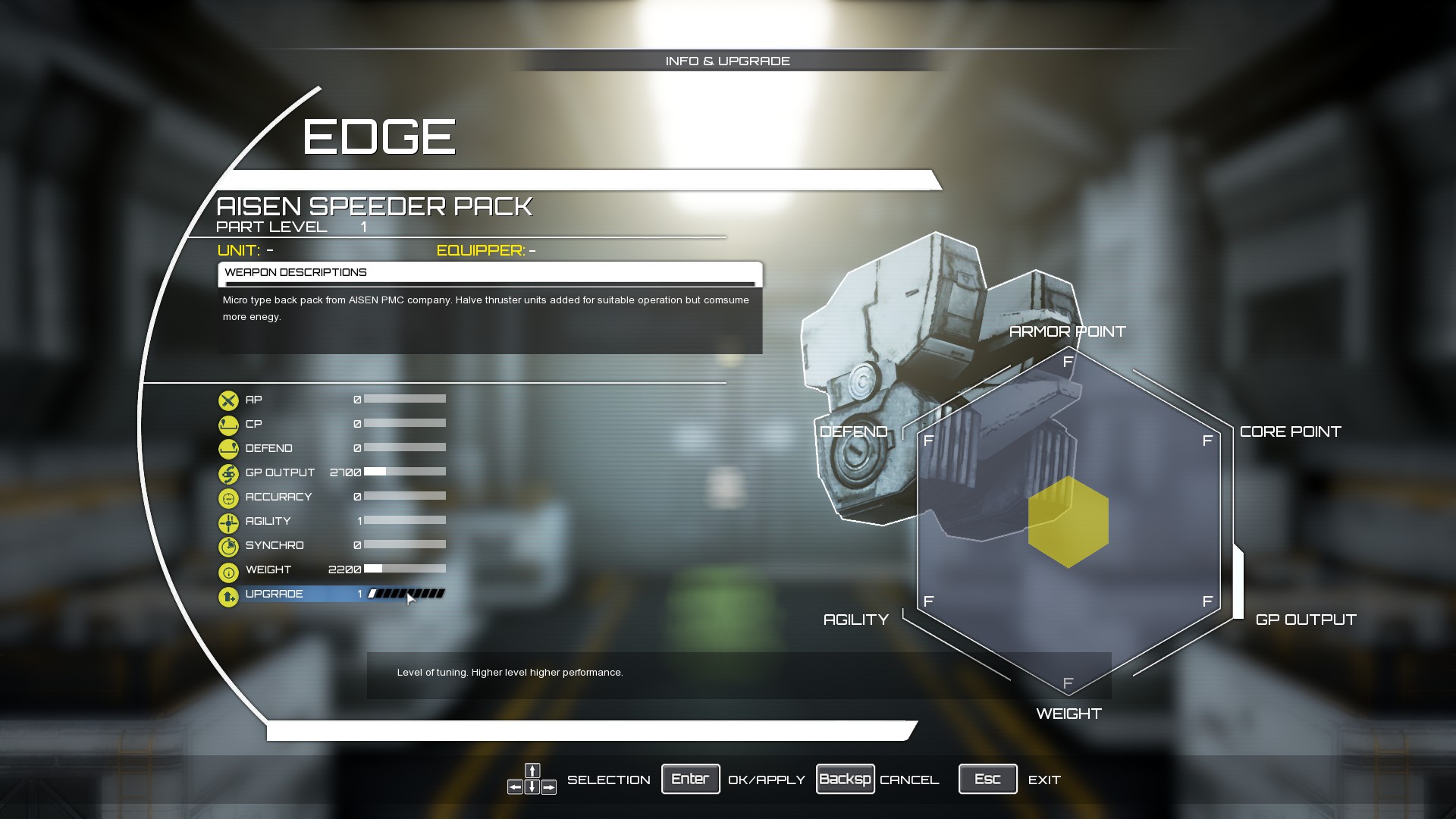 #Screenshotsaturday Information&Upgrade Typo.
Short Improvement Goal for August 2020
We've to thanks all new pilots engage to join our Hangar. All feedback Red or Blue is very important, that was the perfect combination! So, August is begun, we've got a lot of work to do. Let's check our Short Improvement Goal below!
Rework The Tutorial Module
Accepted from major community feedback. All tutorial mission after your mech's walks over the hatch will change all. However, we already placed Skip Button for players. That's just the temporary helper for now.
Enhance Melee QTE
To fix unclear and misunderstanding UI/UX when players active all QTE. We plan to resolve this module to be friendly and more suitable advantage. Also, removing unfair disadvantage. It's will change in some minor updates very soon.
Better Lock On/ Range Indicator
This is the one we working on but, still not able to deploy right now. However, we will see some updates this month(Aug).
Working to Improve UI
Dual Gear first Development base on the Console versions but, we roll out in PC first. This is our challenge to keep both things going better.
Game Balance
One more challenge for our devs! We received a lot of feedback and criteria from any channels. All Stats including Weapon Range need more balance and requiring easier information provided to all players. We will update some balancing via incoming minor patches.
Communities Request
Most of request by our communities are including in we mention above. However, feel free to give your feedback or critic into our communities. We always stay with you all the time, pilots!
** Localization Issue, we plan to update on October**