Droid Uprising is nearing completion. It is set to be released on December 31 of this year, and it will be released on itch.io. After nine months of development, our first large game will finally be completed and ready to purchase and play. There will be eight full levels in the game, each level has three parts and a challenging stage, except for level eight. This game is the first in a series, and every subsequent game in the series will be Twin Jaguar Studios pushing the boundaries of what we are capable of.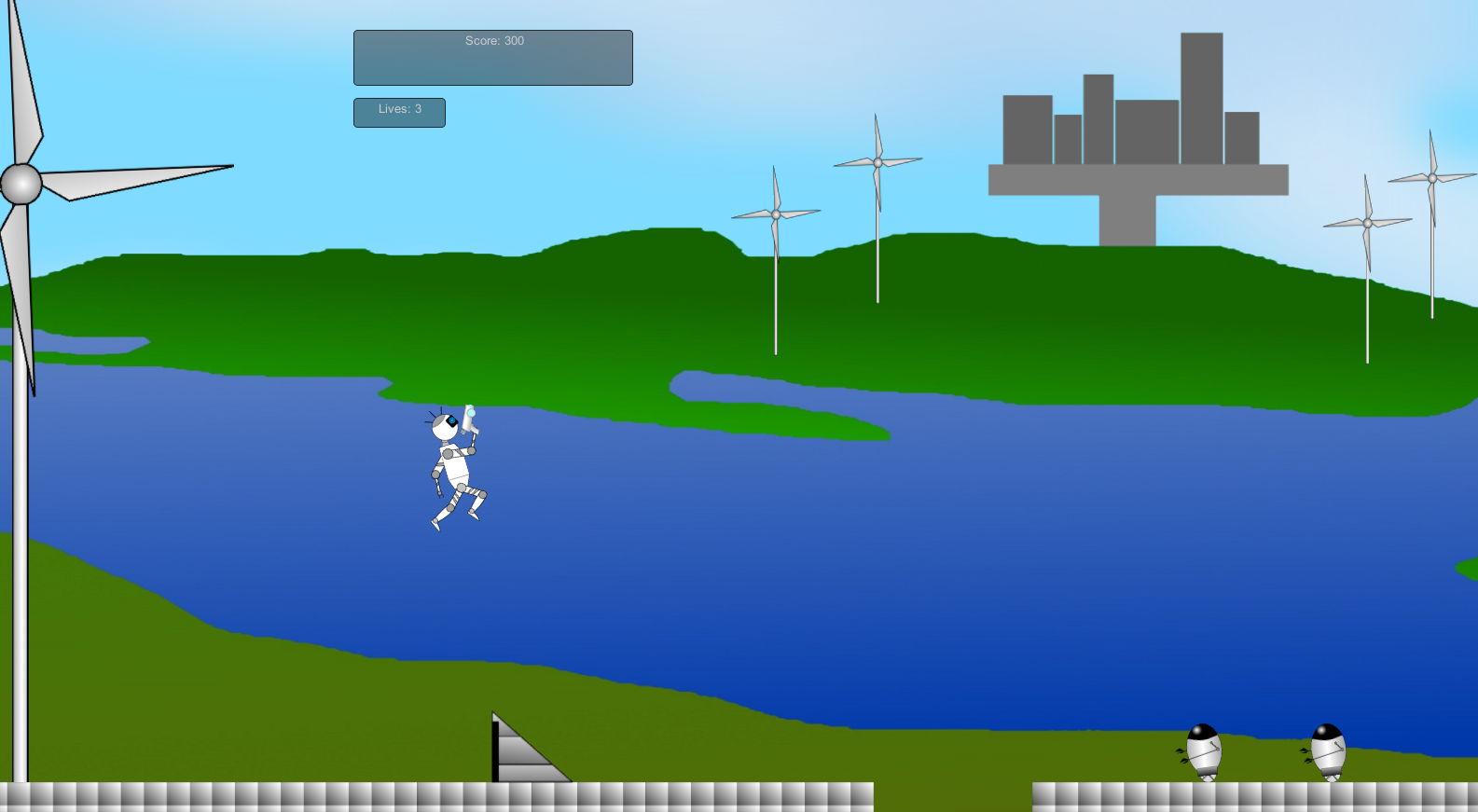 Level 1 is the simplest level in the game, and introduces the player to the mechanics of the game. Only simple enemy AI in this level.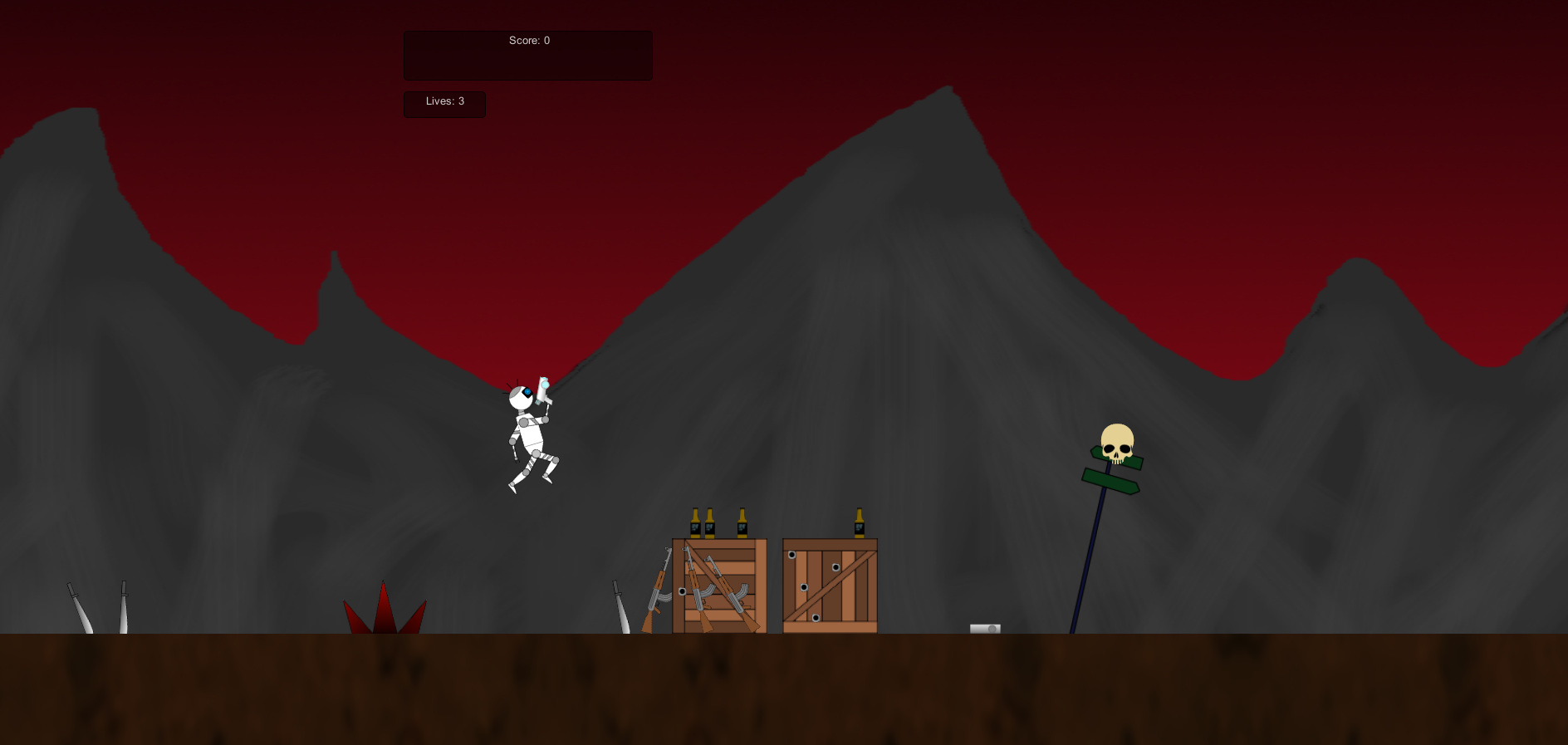 This is level 2. Level 2 will be more difficult than level 1, and will have more complicated enemies and AI. There are more hazards to avoid in this level.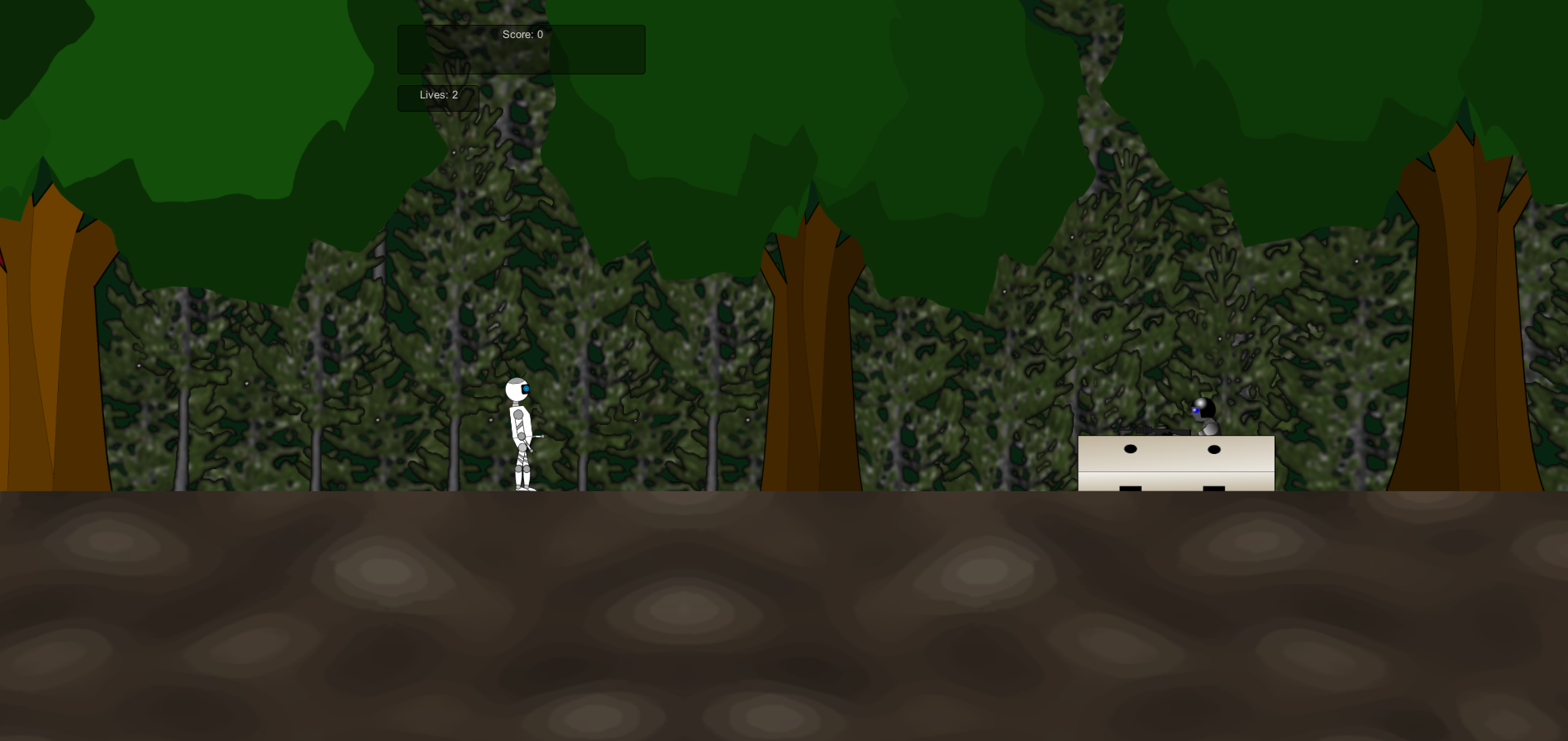 Level 3 introduces human soldiers into the game. They hide behind concrete barriers and come up to fire at you. This is one of the more difficult levels in the game.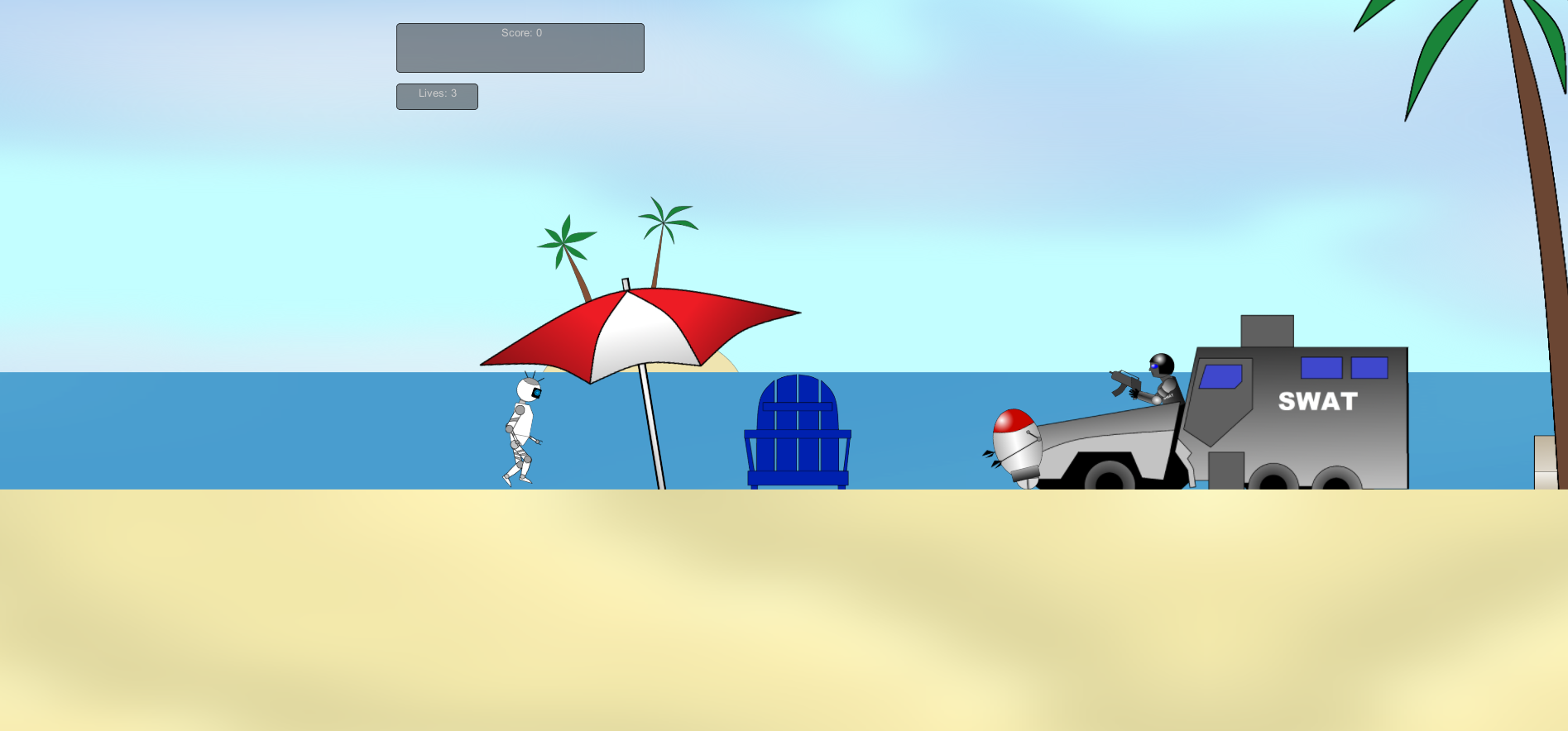 This level, level 4, introduces varied terrain, going from a beach, to a jungle, to the inside of a base. Introduces new enemies and uses old enemies as well.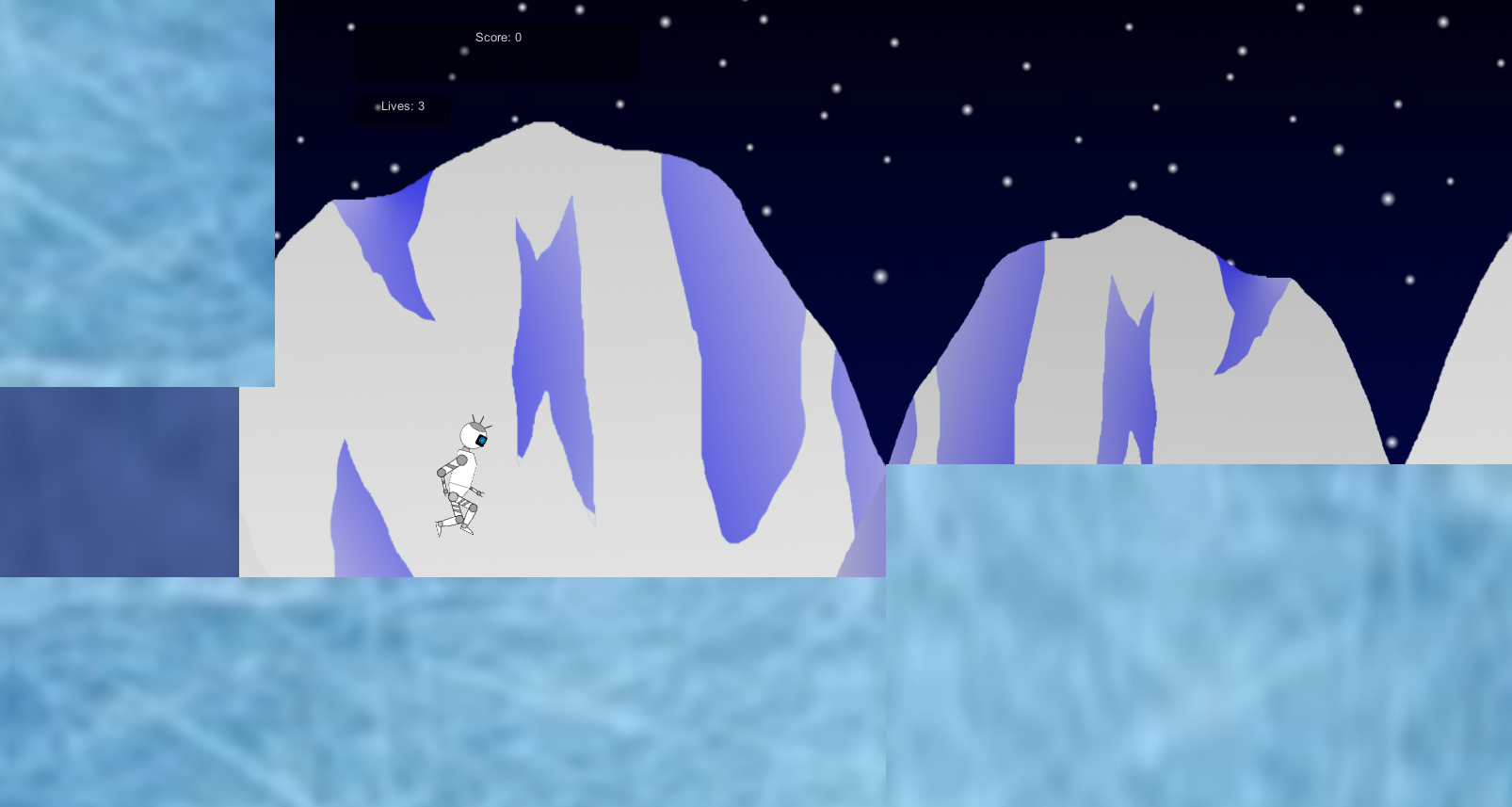 Level 5 takes the player to the snowy ice caps of Sigmund. Most enemies present are new in this level. Developer note: The ice sprite has been changed since this screenshot was taken.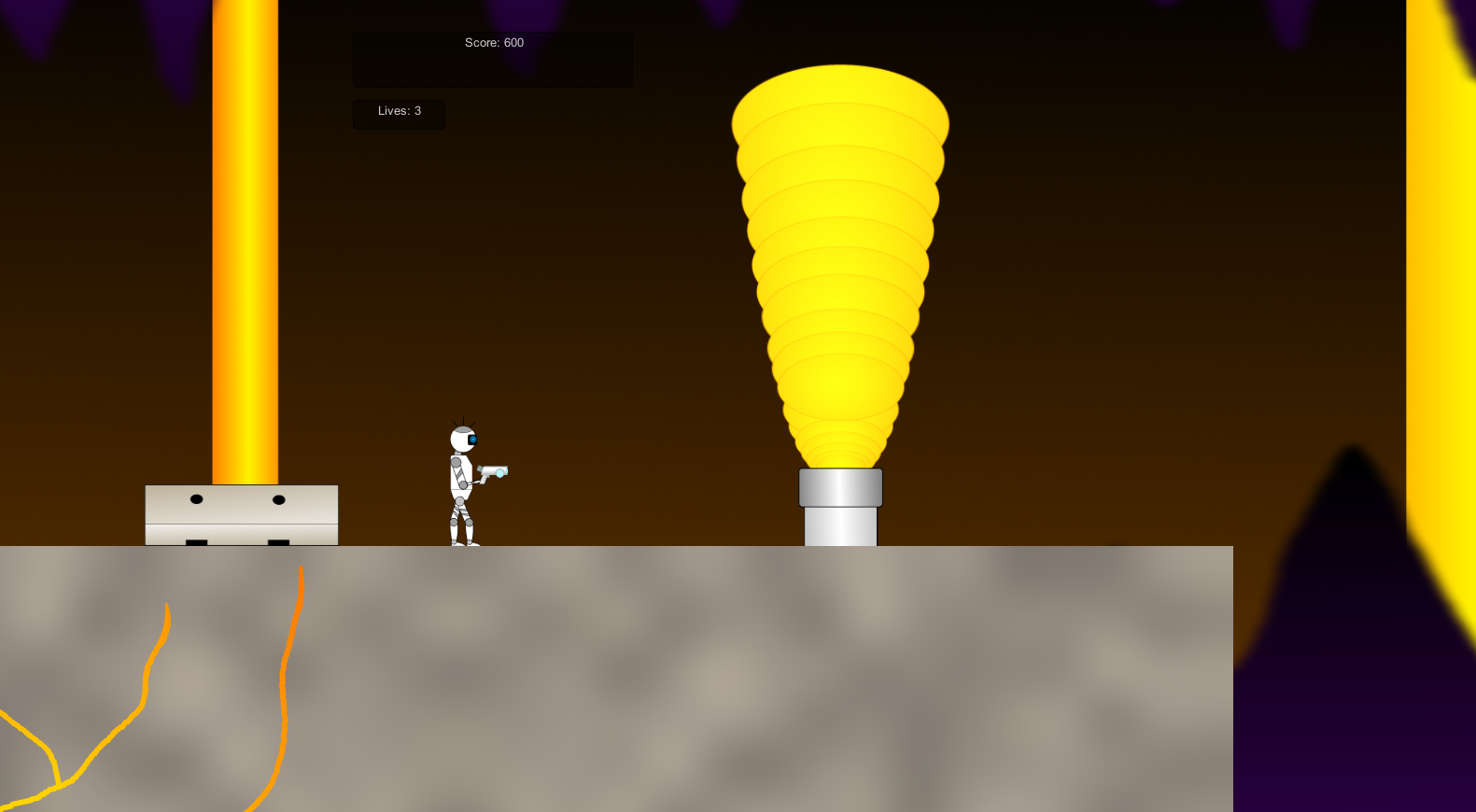 Level 6 brings the player to the underground caves of Sigmund. Lots of fire and lava related hazards to avoid in this level.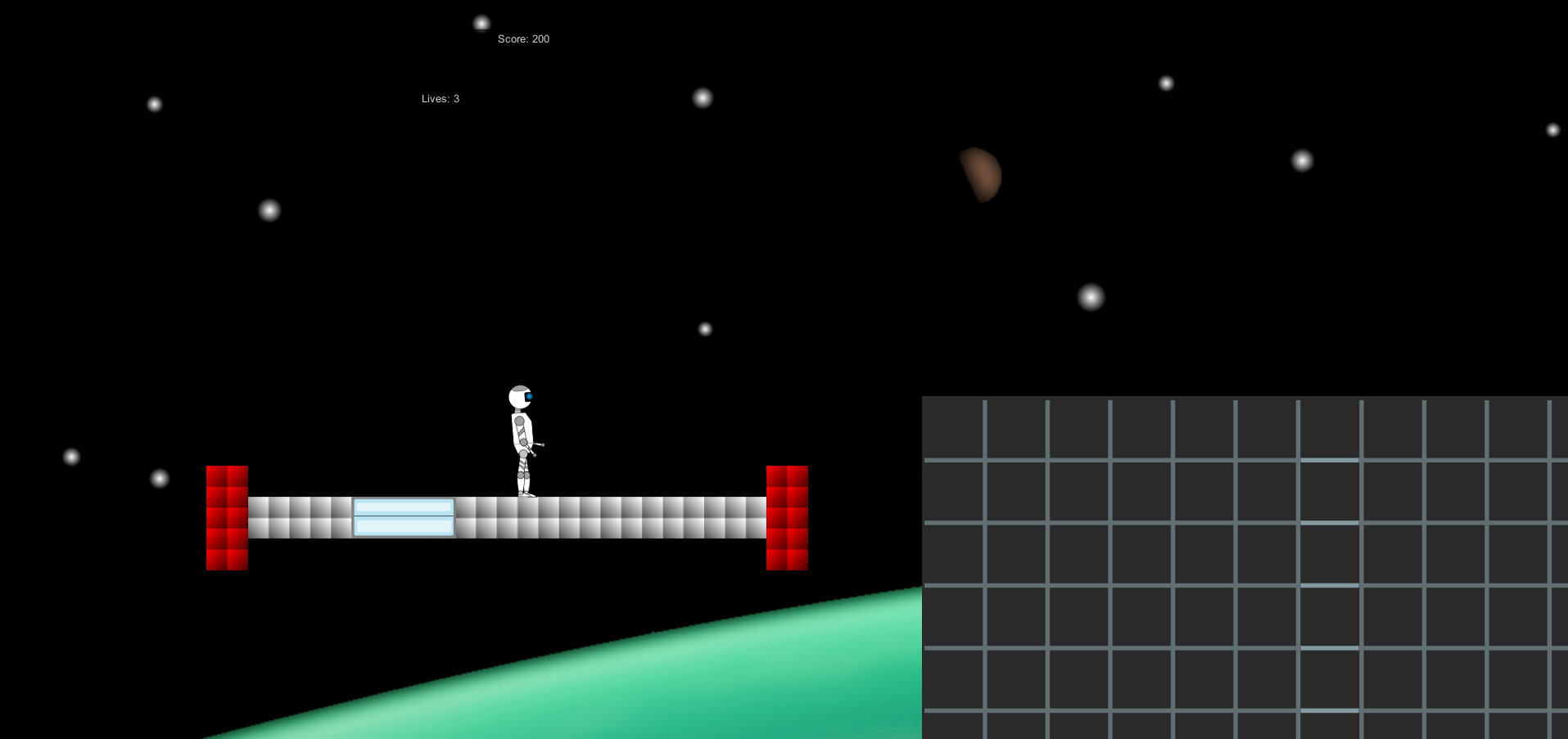 Level 7 takes place in orbit around Sigmund. Lots of robots and electrical hazards to avoid here. You can see Signy, the moon, in the background.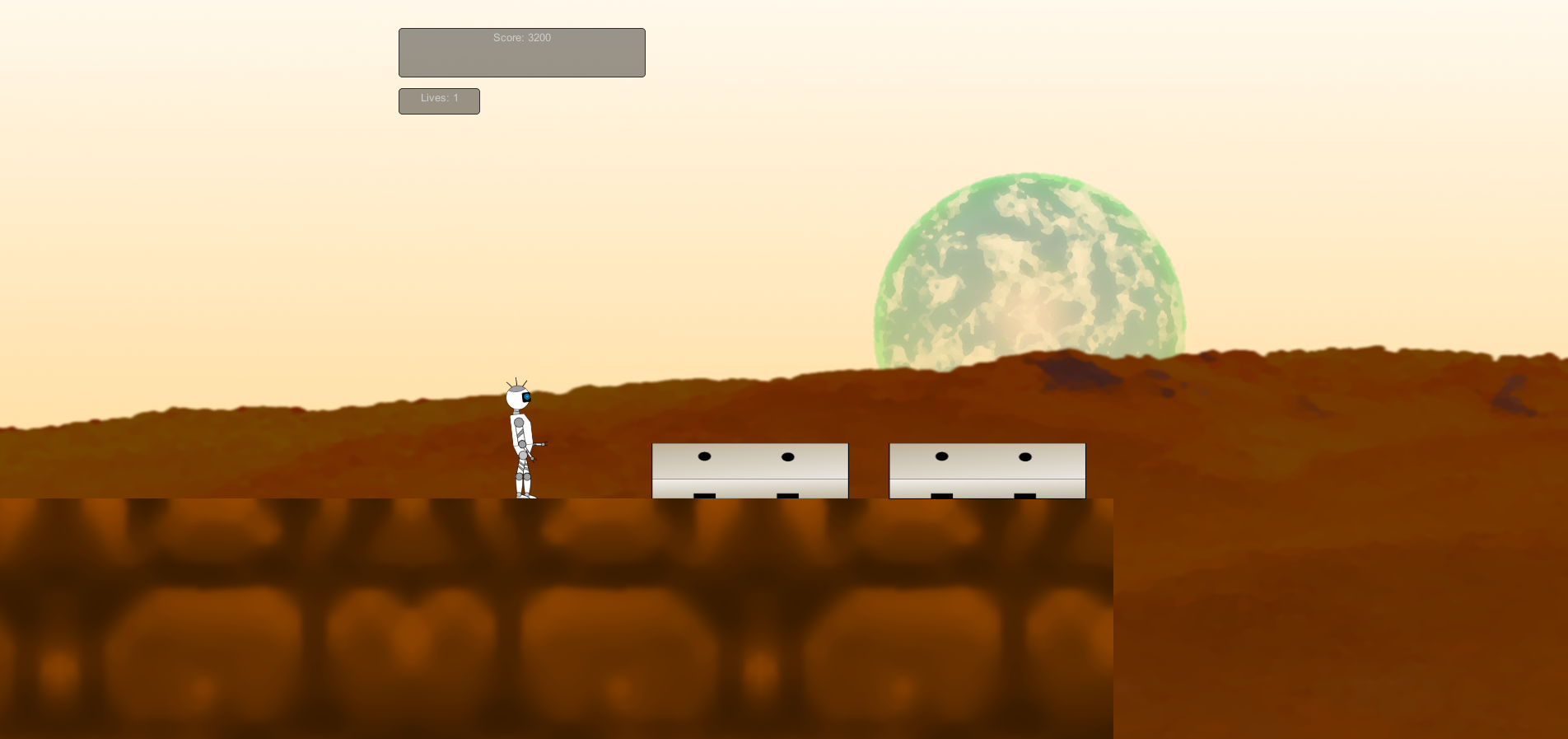 Level 8 sends the player to the moon Signy, where Sigmund can be seen in the background. Every enemy from every level will be present here, and level eight is longer than the other levels.
Those are the eight levels that will be present in the game. Each level has its own setting and its own mechanics that make it unique. This game should take well over an hour to complete, especially if the player has never played the game before. The game is very close to complete, and should be perfectly able to be released on the 31st as it is set.
Another note, Twin Jaguar Studios has released an experimental build for linux that composes of the first level. This is merely an experimental build that needs to be tested and commented upon by linux users to make sure it runs decently. The only machine that I can test on for linux has Zorin and very low end hardware. It runs fine on this hardware, but I do not know of other linux distributions. We are going to need your help for this part, as I can't install every linux distro on that machine. For instructions to download and install this to get it to run, go here to download the file. For windows users, this is the newest download.