I'm happy to share with you a small but important update - a drakkar.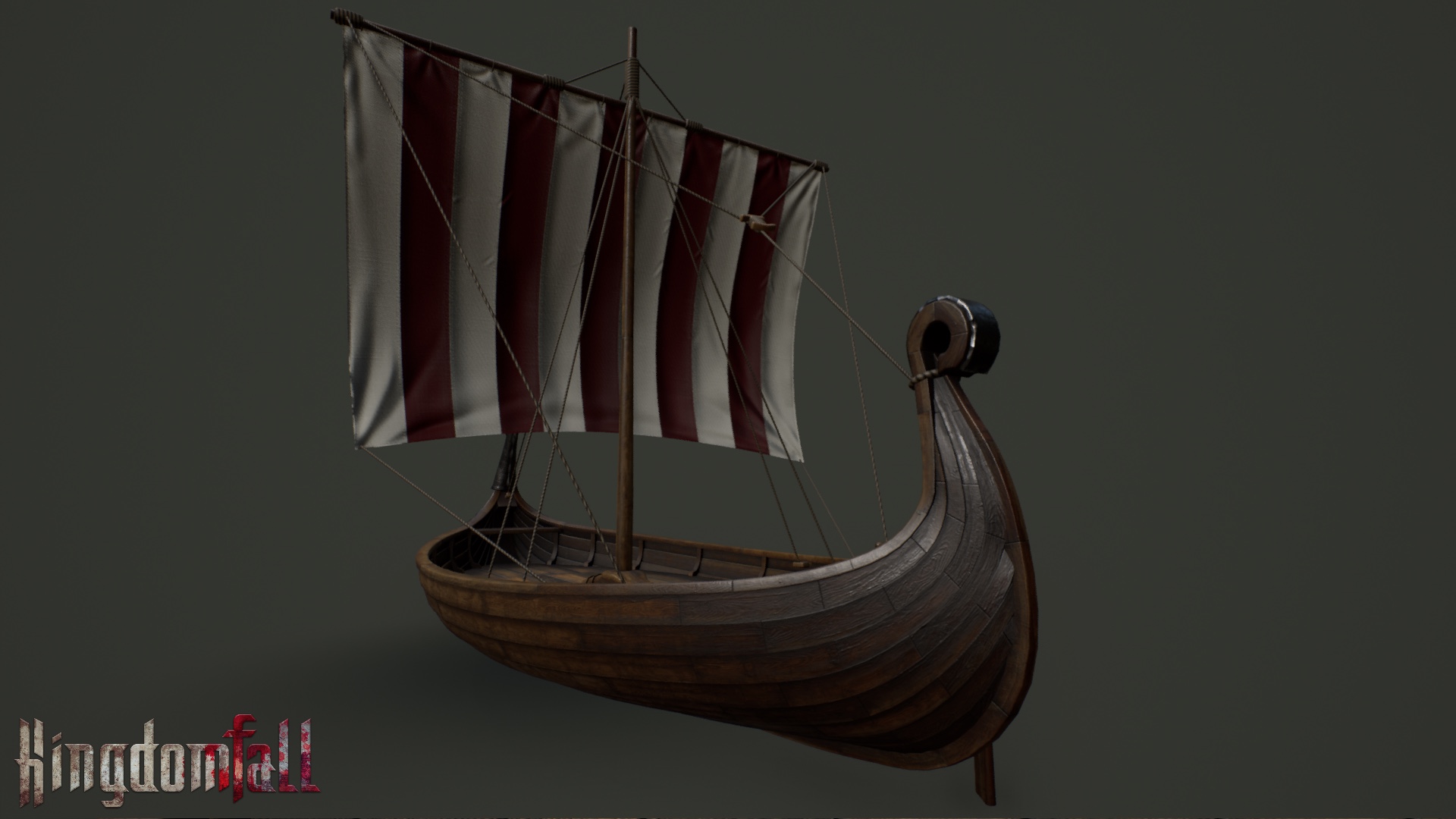 Brief History
This ships were invented and mostly used by northern nomads. They were also a great tool for any kind of raids and robberies, which were the main income for the nomads, cause they were experiencing hard times finding the new home. The ships were fast, maneuverable which made them a perfect tool as an opposite of big and heavy ships the more south kingdoms were building.
But that was the elder times, later when the midland kingdoms fell into wars, they realized that this ships can be useful for them too, so they didn't hesitate to by some from nomads. It was hard to build such a ship properly, but nomads have already mastered it.
Gameplay
In Kingdomfall, this ships can be used to cross rivers, fast move along the coast line, or you can respawn on them an attack from the sea. They also have reinforced front so you can crash into other ships and obstacles on the high speed.They can be controlled by only one man, who will just seat near and use the steering oar.