Hi guys!
About 2 weeks ago, we posted a few images of our prototype and current work. If you saw the photos, you know that we even have a modeled dragon. Well, or at least one in the making.
The dragons are an essential part of our game, and while we won't explain what they do quite yet, we will at least show you what they look like (and if you really want to find out, you can always check the posted images which I bet have a few hints).
Today we'll focus on the dragons and their aspect, what they'll look like, and how we got here.
First let's start with the concepts.
Overall, we have 3 dragons, each with their unique features, as you will see from the images below.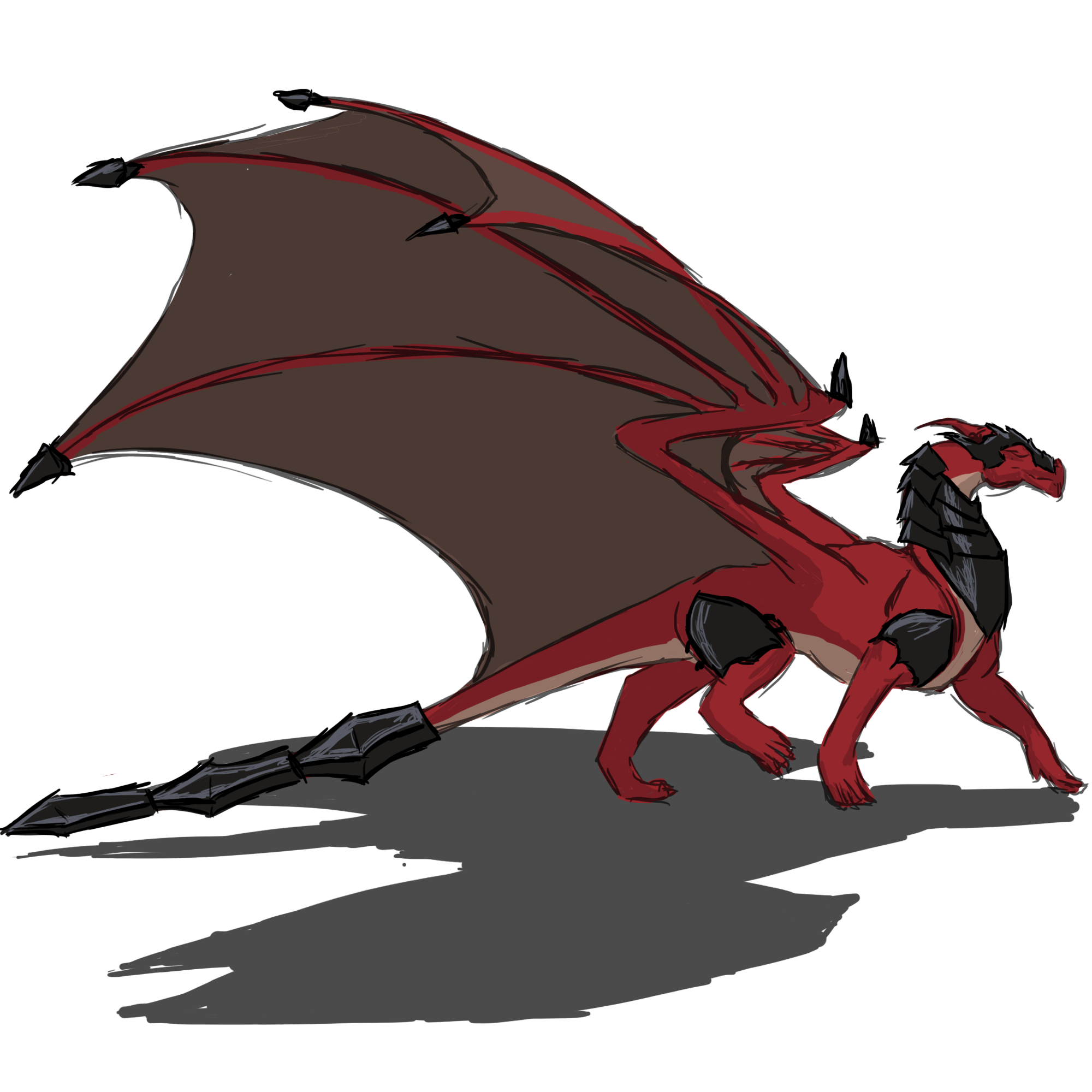 - Warrior Dragon, basically the beefy dude.He has a full set of armour with some sort of mace in his tail and has aggressive tones.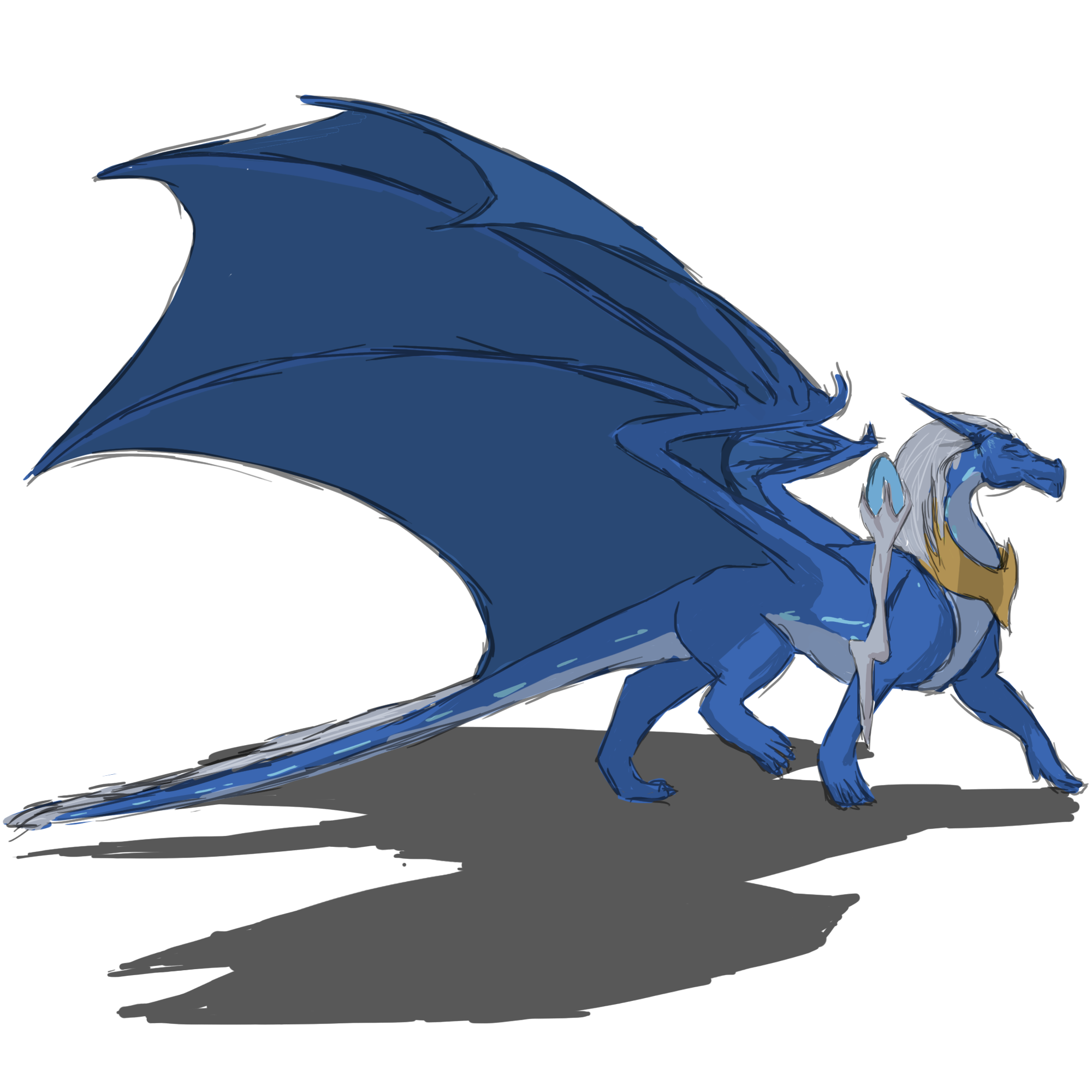 - Mage Dragon, the smart one. Blue tones, solid hair, ornaments around the neck, and one cannot forget about the floating staff he carries with him.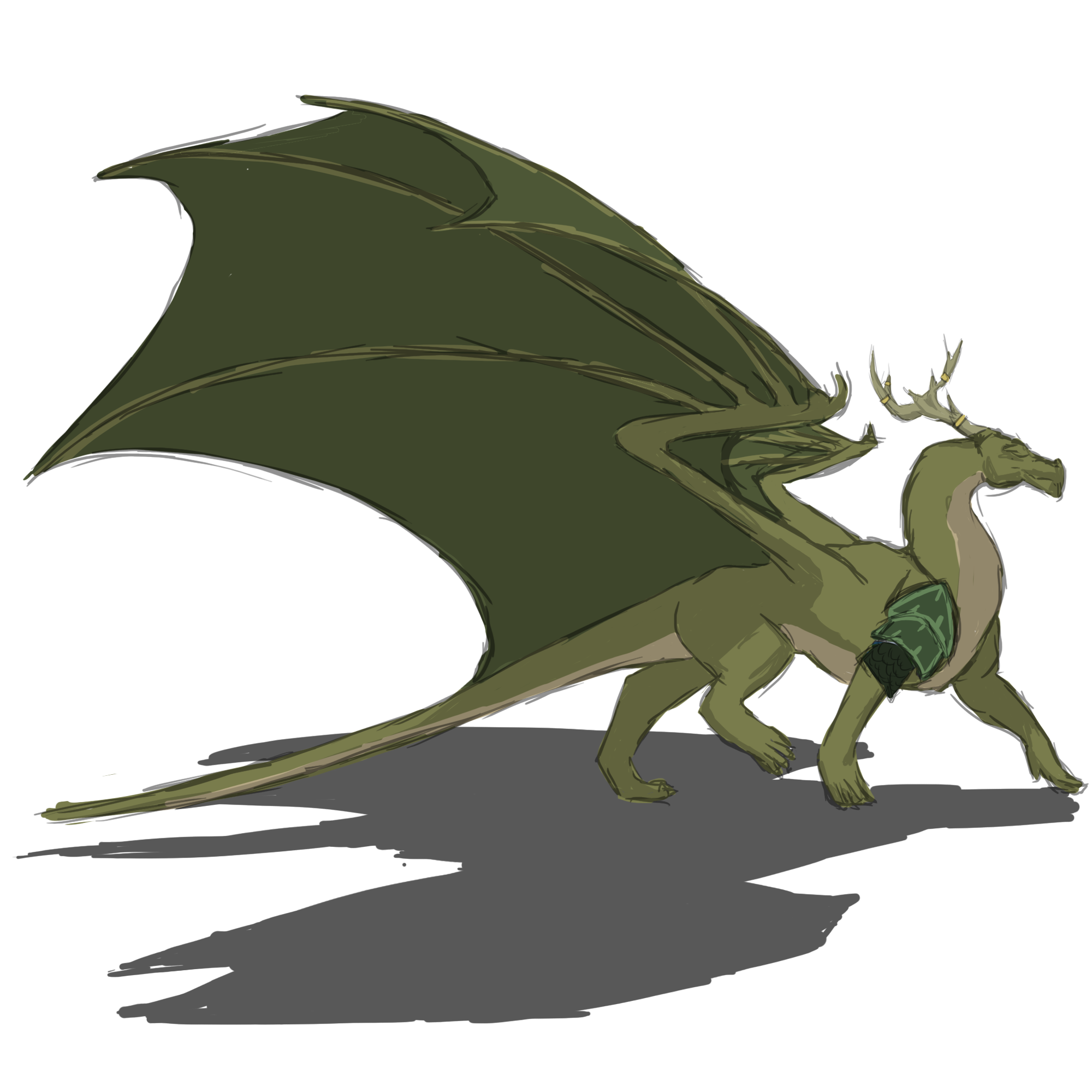 - Nature Dragon, the fast one. Strongly inspired by the Elves and all that represents a forest, he has a light armor, and antlers like a deer.


And now the progress on making them 3D. All the dragons will have the same base body, what will change is the ornaments and the textures like in the concepts. So we need to first model out the base body.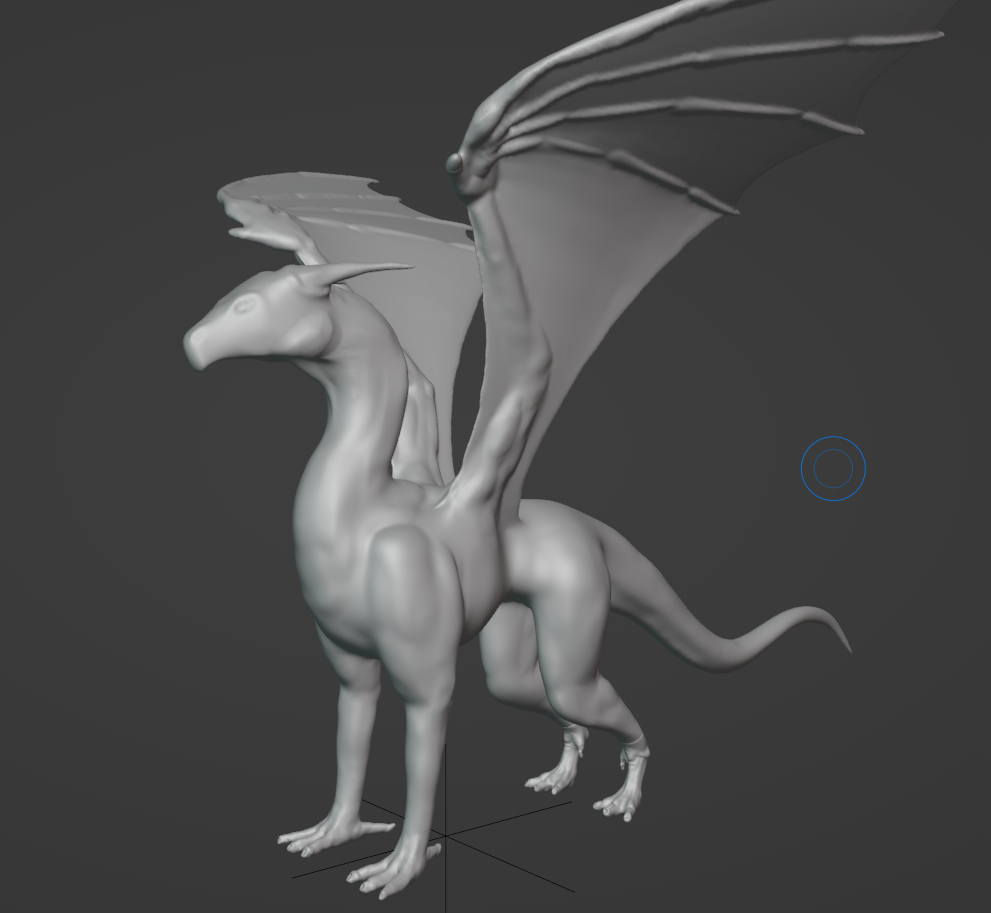 This was our first ever attempt at making a 3D model for the dragons. It followed the concept we visualized, but unfortunately didn't quite reach the quality we aimed for (specially the front legs).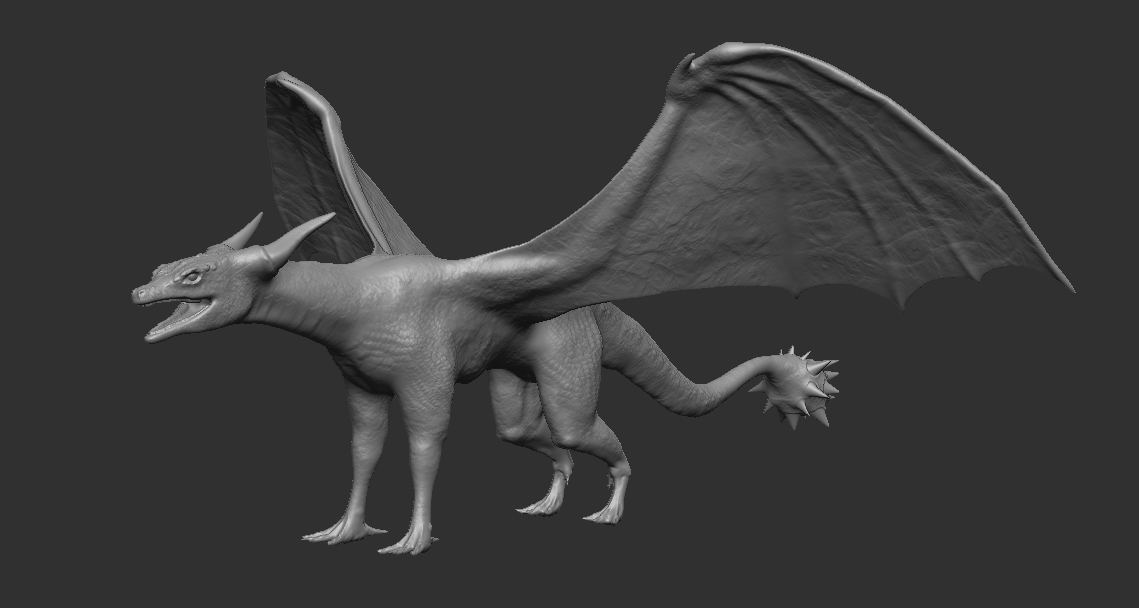 This was the second attempt for the dragon, although it was in a more advanced stage than the first, the overall form of the dragon was not what we had imagined.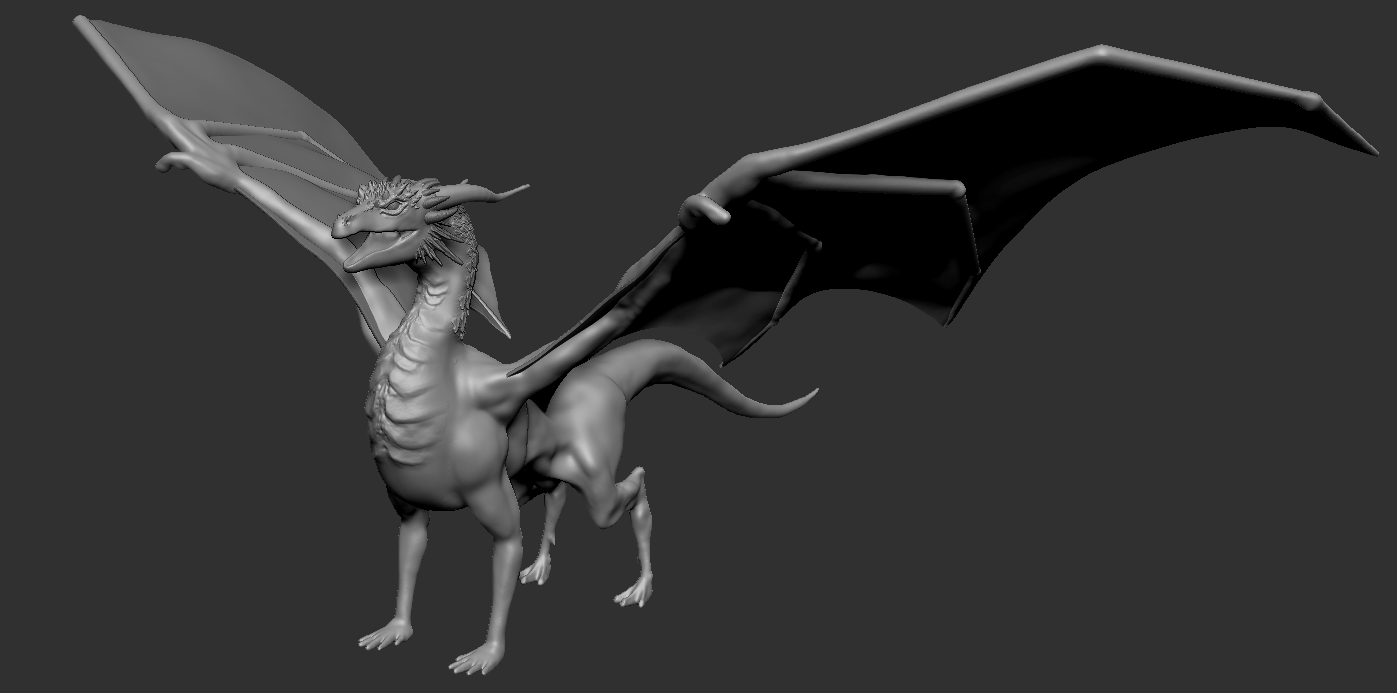 Finally, the current dragon. The basic shape of it has met our vision of what dragons should be, it is doing well and approaching its final phase of modeling.
And that was it! We'll continue to work in this game, so stay alert for our next post!
Thank you for reading!