Dr. Spacezoo was released in Steam Early Access on 2016/05/09 and has seen steady updates since its release. The current version is v0.8.1, which was released on 2016/08/23.

Dr. Spacezoo on Steam Early Access: Store.steampowered.com

Here's a quick run down on some of the new features added since launching on Steam Early Access.


Weapon Upgrades:

The new weapon upgrade system reduces the available weapons to a laser and bullets, each of which now have 3 slots for upgrades. The weapon upgrades drop from enemies and bosses, and each upgrade includes a few properties that improve how the base weapon works. Combining multiple weapon upgrades into a single weapon may create a very powerful and unique weapon.

Currently, the following properties are available for inclusion on a weapon upgrade: Bullets/Photons, Damage, Haste, Homing, Spread, Drunken, Duration, and Velocity. Bullets/Photons offer the biggest increase to raw damage output, followed next by Damage.

The weapon upgrade properties from the earlier missions will be weaker than those from the later missions, and weapon upgrades from a boss will include an additional bonus to each property's roll. The rarity of the weapon upgrade determines the number of properties and the rolling range.

Here's a homing shotgun style bullet weapon created using weapon upgrades:

The weapons created using the weapon upgrades are currently super overpowered and will be tuned over the next several updates.

Here's an example of slotting new upgrades into the bullet weapon:

Permadeath Mode:

In Permadeath Mode, fight through 20 levels across 5 missions with one life and whatever weapon upgrades you manage to collect along the way.
This boss is a total nightmare in Permadeath Mode: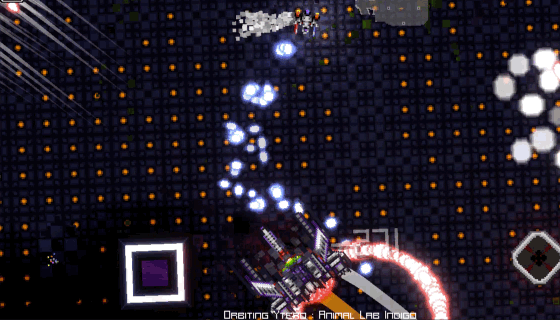 Boss Rush:

Start with all the core power-ups and a random assortment of weapon upgrades, and then fight all the bosses and random tag-team pairings of bosses.

Daily:

The Daily Challenge is now its own game mode and everyone now starts the daily with the same random selection of core power-ups and weapon upgrades. Be sure to compete each day for the top spot on the Daily leaderboard! And you only get one attempt at each daily, so make it count.
Here are the current game modes: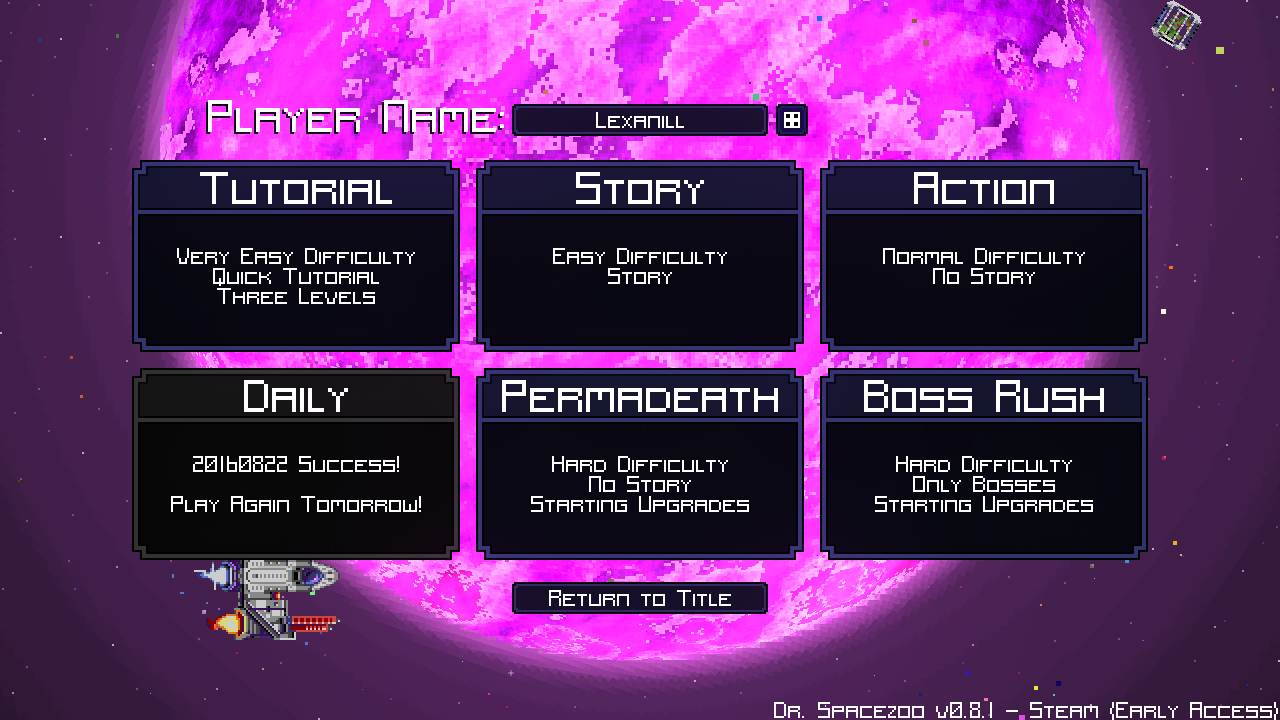 Hit Sparks:

Added hit sparks to the bullet impacts and when ramming an enemy:

Boss fight meters:

Added HP meters for the boss fights, which are very helpful during Boss Rush mode's tag team fights:

Offscreen enemy indicators:

Added offscreen enemy indicators to show where the active enemies are outside the screen, which are very useful for aiming.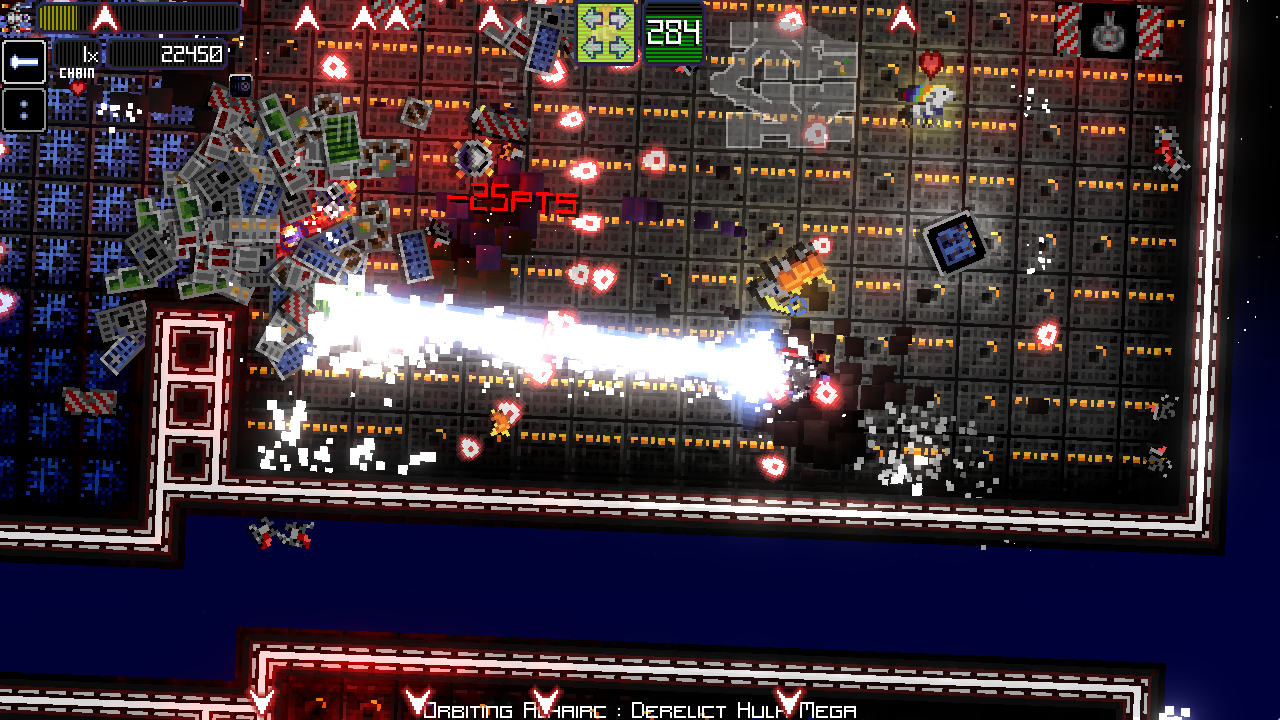 Settings:

Added more granular options for Screenshake / Optical Boom Blaster, which were previously a single on/off option.


In Game Steam Leaderboards:

Each mode has its own leaderboard. Select the mode name/mission/level to cycle through the leaderboards: Story, Action, Boss Rush, Permadeath, and Daily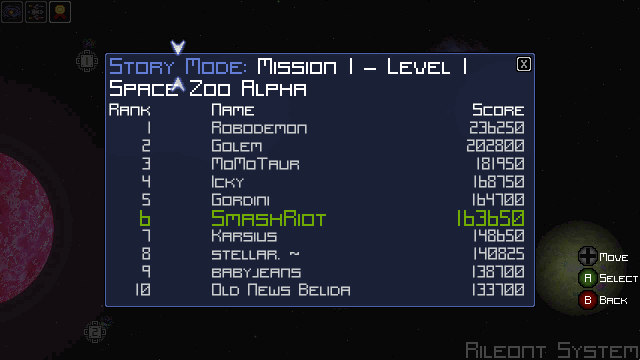 Full Early Access Patch Notes:

Read the full Early Access patch notes here: Steamcommunity.com


Pricing:

Price is going to increase as Dr. Spacezoo becomes more complete!

The price is going to go up from $7.99 USD to $8.99 USD really soon (next update - v0.8.2). If you were waiting for a discount to get Dr. Spacezoo, note that it is already very discounted from its final target price.

Dr. Spacezoo on Steam Early Access: Store.steampowered.com


Thanks for reading,

Jesse from SmashRiot
@SmashRiot
DrSpacezoo.com