Diversitas ... going to space
A simple yet ambitious plan, to terraform planet Diversitas. About 1250 billion dollars were invested into this project, ships were built, colonizers were trained, scientists were hired; And it all failed. On the second year following the route to Diversitas, one of the main nuclear engines of the mother ship "Infinitum" exploted, as far as you know you are the only survivor. Alone in space, no communication, no people, luckily you have enough food and water to sustain 250,000 people for 120 years, the problem : its scattered in a 250 km radius. Keep your self hydrated, fed and healthy by scavenging for supplies in this open "universe?" survival game, fight radiation, space anomalies and corrupted robots. This is Diversitas.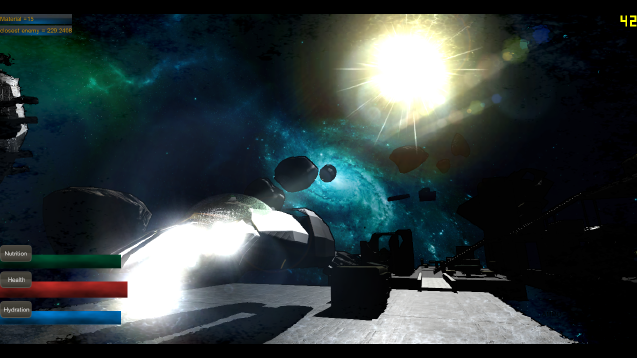 We want to take everything that could kill you in space and put it into the game, things like extreme cosmic radiation levels, solar eruptions, black holes, corrosive space dust, and much more.
- a huge map to explore
- space vehicles
- hydration, nutrition and health (planning to add oxygen status)
- horrible threats crafted by mother nature
- realistic survival mechanics
Gameplay Video