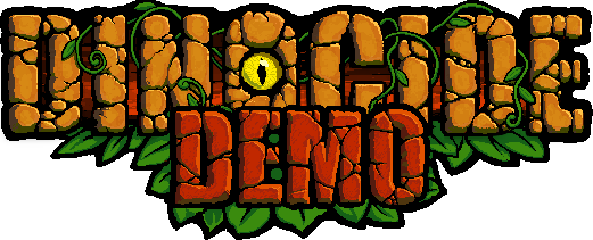 Dinocide has successfully been Greenlit on Steam! So we decided to give everybody access the game a bit earlier than the formal full release and before Dinocide will be actually finished. For that purpose we created a short demo-version of the game.
We wanted Dinocide to be a classic NES-style platformer and we tried to invoke the same original emotions of gaming on the old consoles.
The demo consists of three levels giving the player access to different terrains, monsters, gameplay styles and certain game features. We designed these levels for demo purposes only, so the actual levels in the full game will be a little bit different – longer and have more content. Finally, the demo also has a level with a boss battle which concludes that short, but fun experience.
Moreover, the demo-version of Dinocide is available for three platforms – Win, Mac and Linux. So you can enjoy playing Dinocide on any platform you like! We also recently updated demo with the newer version which contains some improvements. You can download the demo from Dinocide website or from IndieDB Dinocide game page.