Sorry it's taken awhile, but the Dingo Engine is finally done being coded and is being tested for any serious bugs. Below is a screenshot of our test dummy (with the source code in the background)!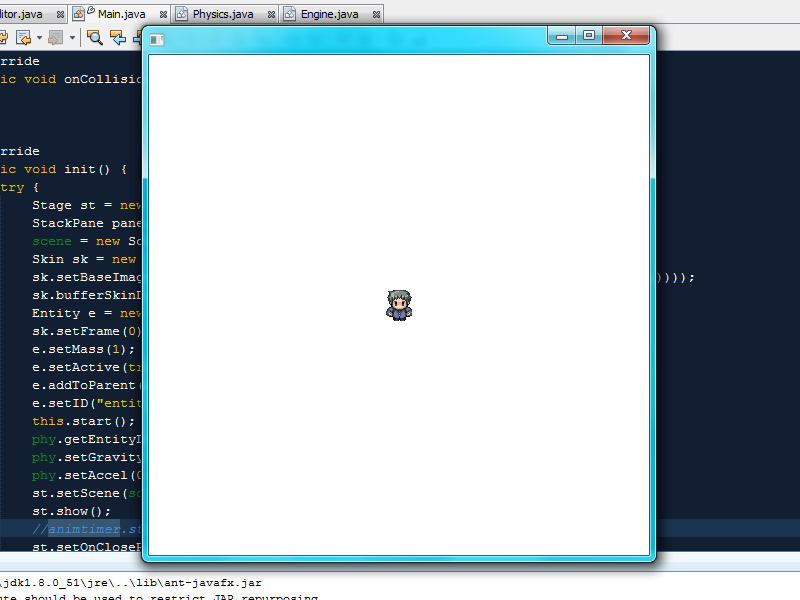 This is Phil. He is going to be our Mascot and test dummy. Right now, he is helping me calibrate the gravity portion of the physics engine. Several error messages later, and Phil finally takes his first plunge down the abyss below. Next up I'm going to test the collision detection. Hopefully I can get a working version out soon. But until then, keep an eye out for any other games that may show up by me (FloppidyDingo) and my team.
See you all again soon!