Dimensional has raised 130% of it's goal on Kickstarter (ending 11th March 2016) and is heading for it's first stretch goal to include hidden easter-eggs in the game. More features have been announced during the campaign.
Dimensional features:
Standing, nausea-free gameplay
Encourages real-life movement to complete challenges
Works in small spaces (1.2m x 50cm) and minimises cable issues
Interactive (physics-enabled) puzzles and environments
Dangers that evoke a sense of presence
An engaging story with lots to discover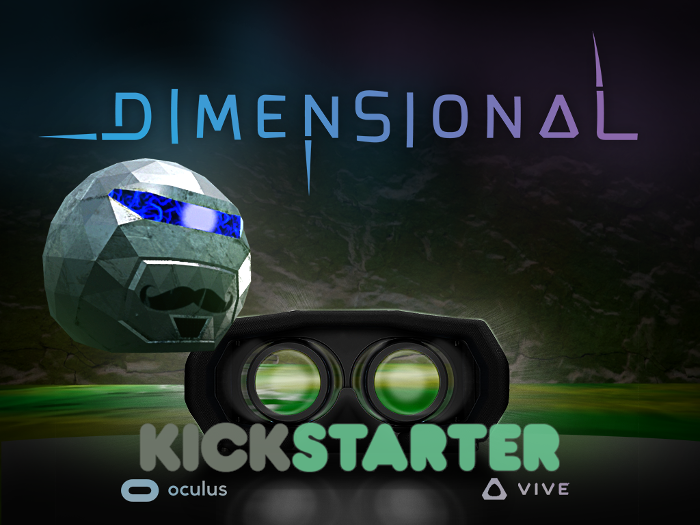 Optional FPS-style controls
The most recent announcement was that the nausea-free locomotion system that uses physical movement and teleporting is being enhanced to optionally allow FPS-style controls to be used. The feature will be disabled by default but can be enabled by players that have become accustom to controller based movement in VR.
Optional microphone features
Another update describes how the microphone can be used to bring your voice in to the game and affect the actions of game characters. The video below shows how it works and gives examples of how it can be used in the game to interact and pass obstacles.
Greenlight campaign live
Dimensional is running a Steam Greenlight campaign and is looking for votes. If you are interested in the game please show your support on Greenlight .