Discord Link: Discord.gg
Twitter: Twitter.com
For those who have read previous articles of this project might know its not a paid project so development is slow. i didn't update for a long time because few artists wasted last 2-3 months. project is still moving but slowly. demo will be available next year.

For this update i have mech suit art to show you. it'll get attached with several weapons in the final game. it also has several textures and parts that we can upgrade.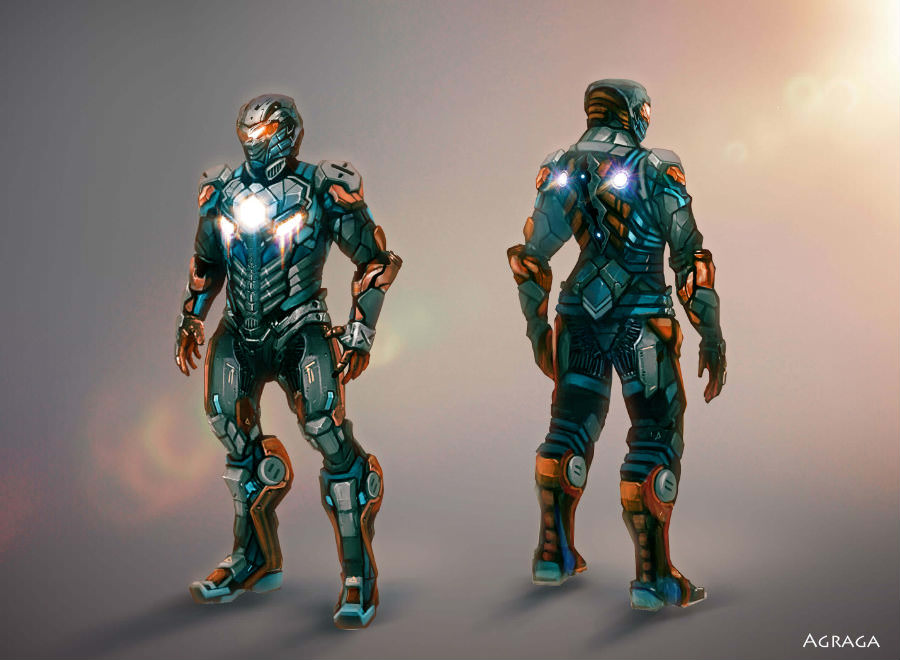 the above suit will have a robo dog(with detachable head) as companion.
mech suit modelling and dog artwork is going on.

Another update is modelling and rigging of almost all characters and creatures is completed. we are now in animation stage.
Below is the animation preview of one stone creature.