Advancing towards the latter parts of the game, its time to develop of postponed NPC's. First up are the trio "The Failed Cats". They are our protagonists friends before fate had them split. While they are treated in-game as a single NPC character, the work involved to create their dialogue avatar is equal to three characters.

Here's the initial modeling of their avatar based of concept character art. Vertices and edges are distributed and located to allow for elements to animate: eyes, ears, necks, and tails.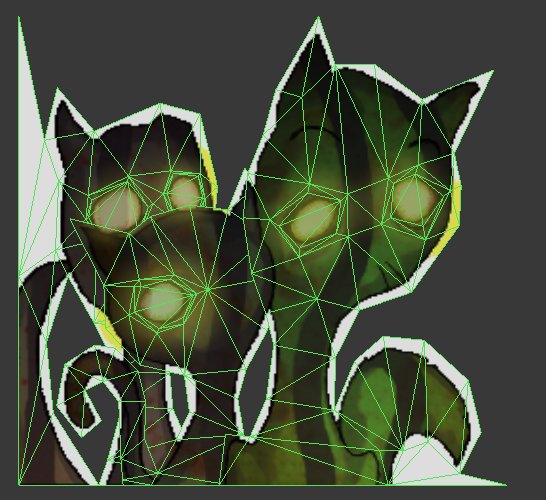 Later I split the 3D model into 3 separate elements so that they can layer and animate independandtly without effect each other. Because the concept art was done as a group shot, it too had to be split into separate images. The previously overlapping parts had to be drawn again.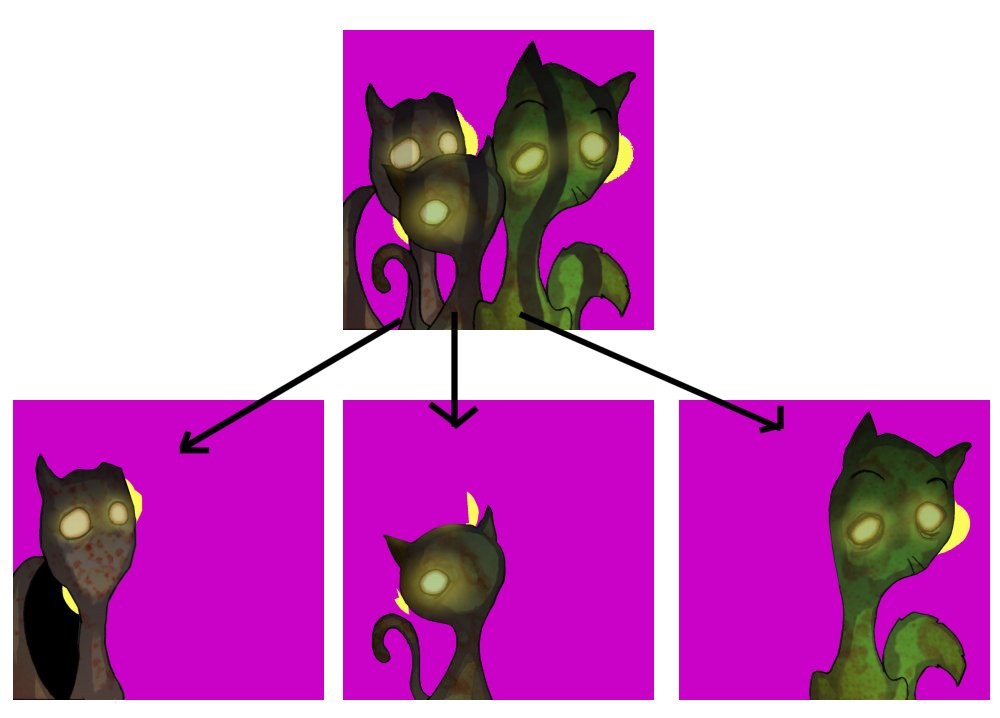 In addition to developing the dialogue avatar, their in-game sprite had to be created to reflect their likeness. The cage isn't finished here and will be replaced with a modern looking inclosure. The animation of the sprite basically mirrors their avatar.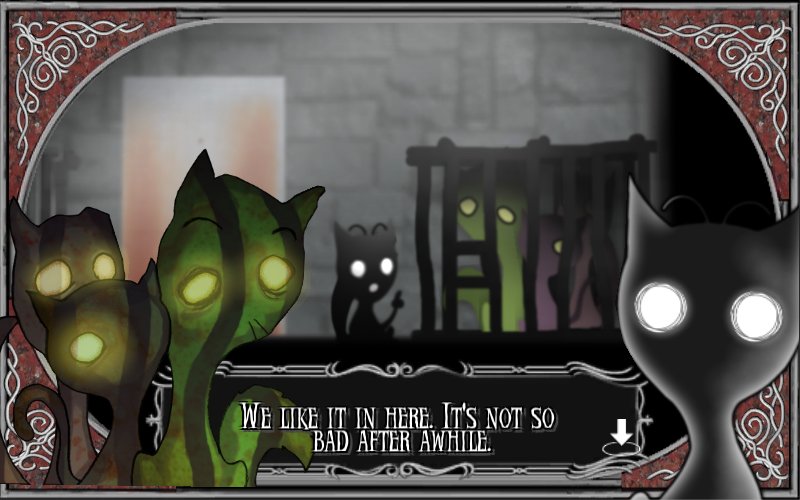 And here's our furry friends animated. Not too happy with it, but it was more work that had to be spread thinly. I couldn't have gotten this result had they not been separated.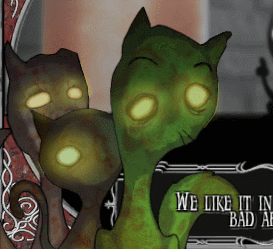 In general improvement tasks, a car sprite located at the very start of the game received a much needed resolution boost. Bask in its high definition glory!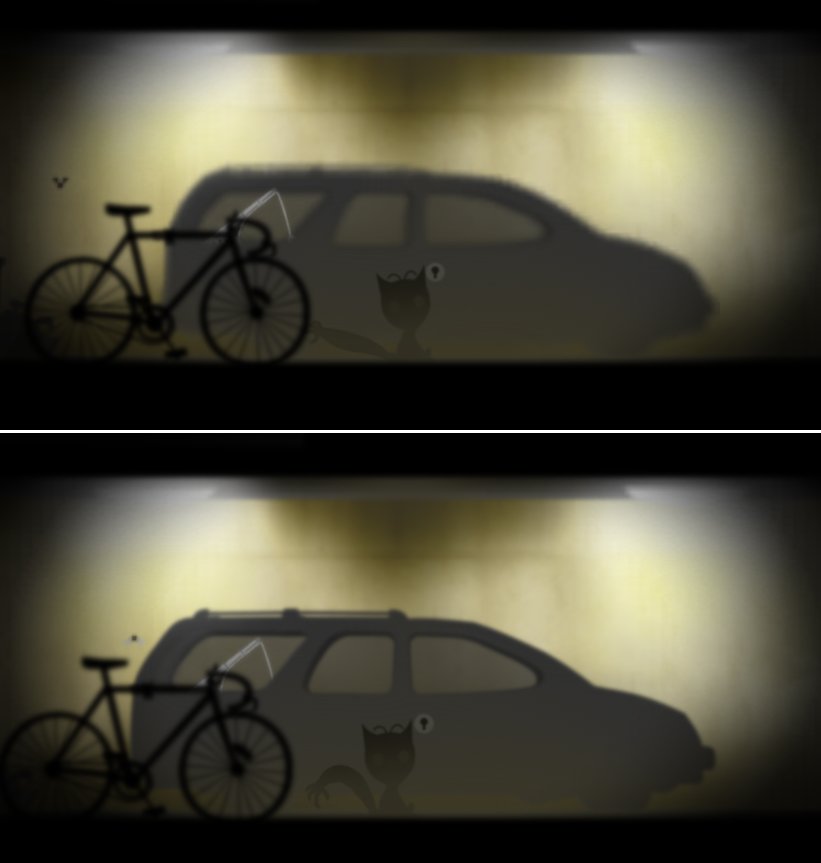 Then the underground passage area of the game, which has always felt very flat no matter how animated it is, got some more love. Rock columns were added in, and out of the scene adding much needed depth with some nice parallax scrolling. The rock columns dealt with and provided a visual solution to "floating platforms", a hallmark of 2D platform games. It also added an opportunity for some visual tarting-up! The rock columns are black until approached with a lantern, then it lights up ever so lightly to reveal its beautiful rock formations. This offers a glimpse or tease into the inner workings of the game world and a "supposed" story behind them. A little touch of realism does that, also adds a lot to the ambiance.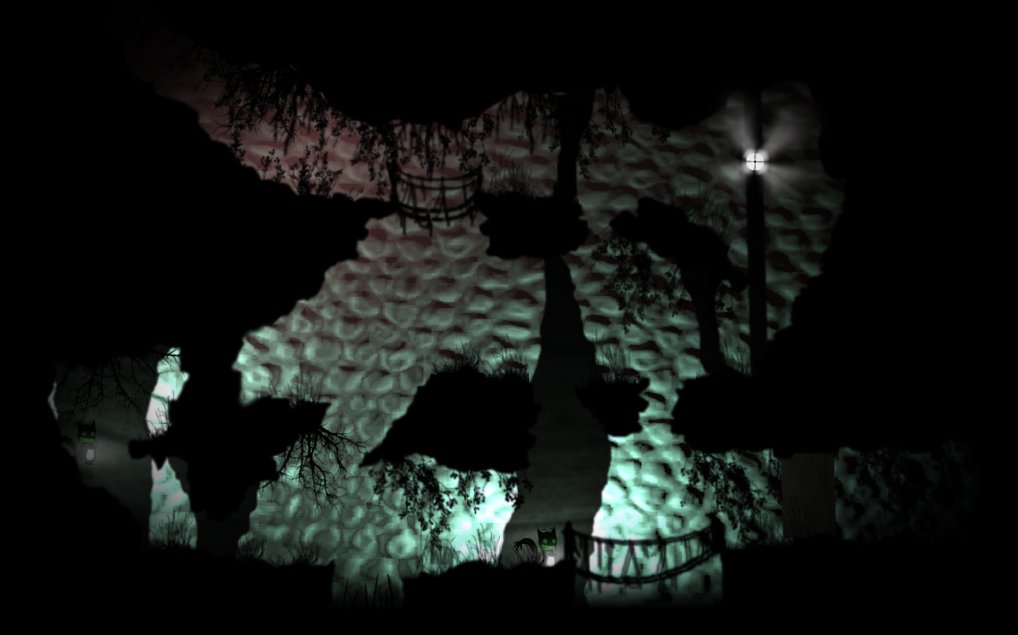 And finally, one last trick to make the area pop out: Surface illumination, which is a fancy term for high lighting the edges of platforms. This is actually a dreadfully simple visual trick done by layering the same level sprite twice, one slightly further away from the camera and set with a diffuse material to react to a light source. Because of the perspective camera used the lit up surface will always be slightly "closer" to the player due to the depth change, and being overlapped by a black clone of it you will only see the lit up edges. It's cheap, but it works!