Just a couple days left on the release of my game Bridge Builder Racer. What is new? And what will be added before release?
Websites Releases:
Bridge Builder Racer website: Bridgebuilderracer.levibucktech.com
Bridge Builder Racer press kit: Presskit.levibucktech.com
Bridge Builder Racer steam page: Store.steampowered.com
New UI Update:
I've created a new UI to reflect the low-poly artstyle I use throughout the game.
New in-game UI: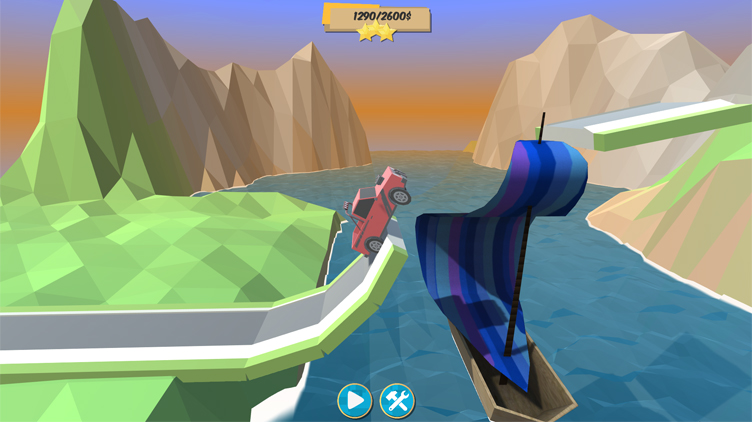 New level select UI: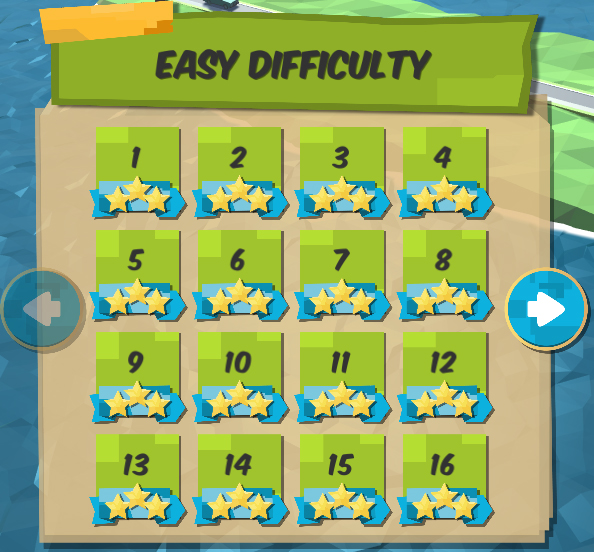 Old in-game UI: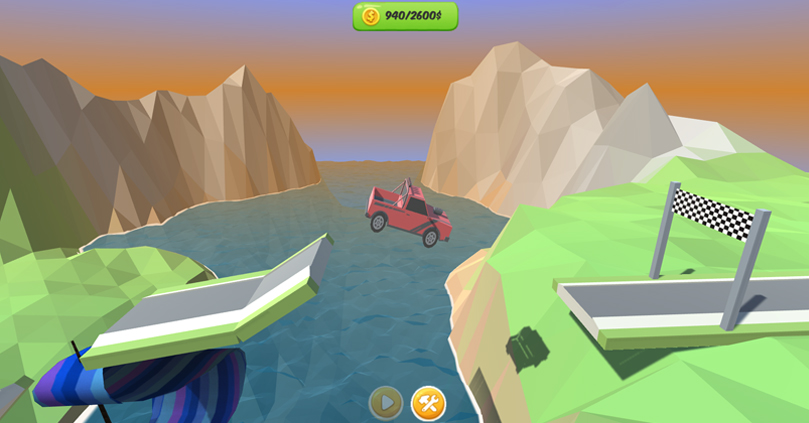 Old level select UI: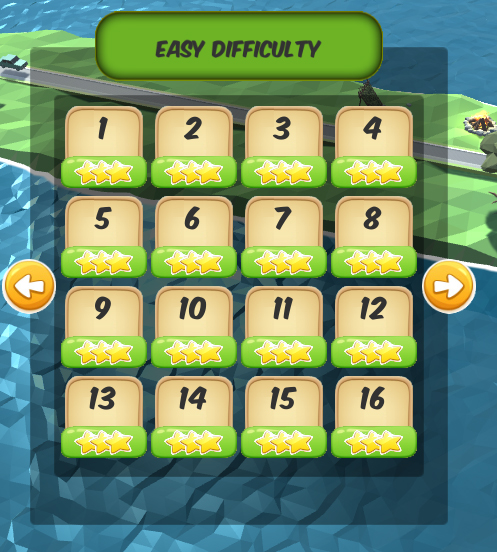 Added Achievements
Right now I've added 12 achievements in the game. There's one secret achievements, so goodluck finding that one ;-). I am planning on making more before launch of the game! Some achievements:

First Timer!
Complete level 1

Look mom, no money!
Complete A level without spending any money

Perfectionist
Score 3 stars and then beat your own 3 star record in the easy difficulty category
Smooth Camera Controls: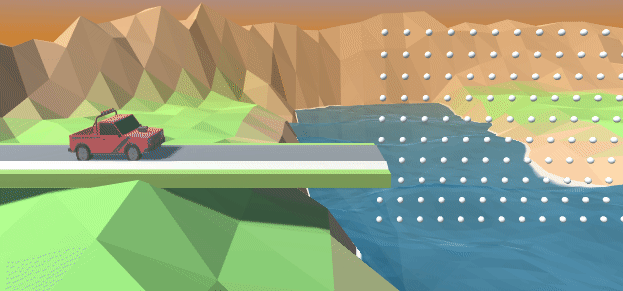 New Levels
The newest level is level 46! A few more to go before launch. Here's a screenshot: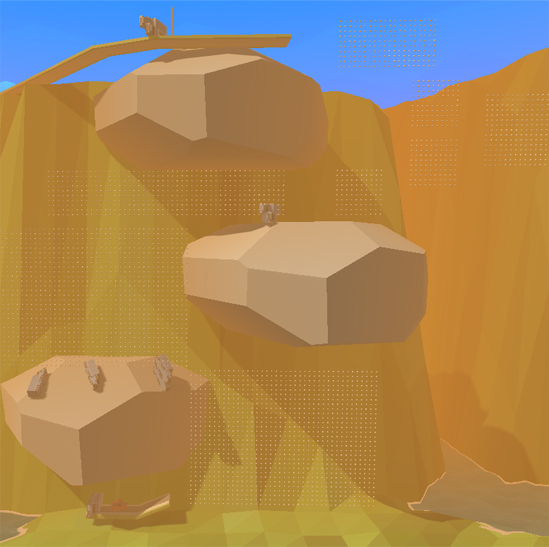 And much more :)! Currently adding more achievements, more levels and need a bunch more testing! Thanks to all the beta testers!
Kind regards,
Levi