Hello guys! In this devlog I will show some more progress I've made with the game and talk about magic and magic combos I plan to implement in Gedonia.

I've been hard at work on more environments for the game, in particular I've completed basic layout of the main Capital of Gedonia, and started working on Magic Academy.
Tthe main, still unnamed capital city of Gedonia will be pretty small, but very tightly packed zone with living quarters, city market, park, king's castle and gladitorial arena. You will be able to enter most of the houses in the city, check what's inside, talk to people, find different quests.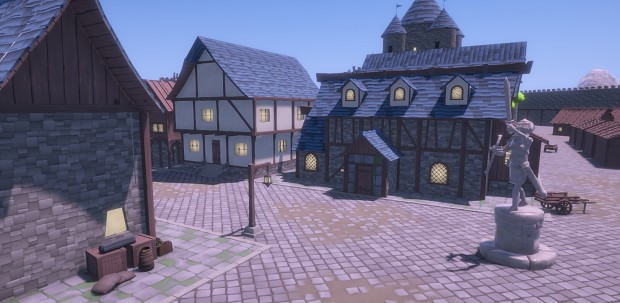 Gladitorial arena will be a huge part of the game, because you will be able to enter gladitorial contests, fight other champions, become the champion yourself and receive a unique set of items and the title for it!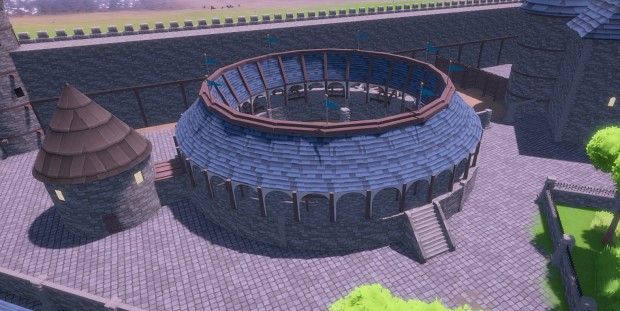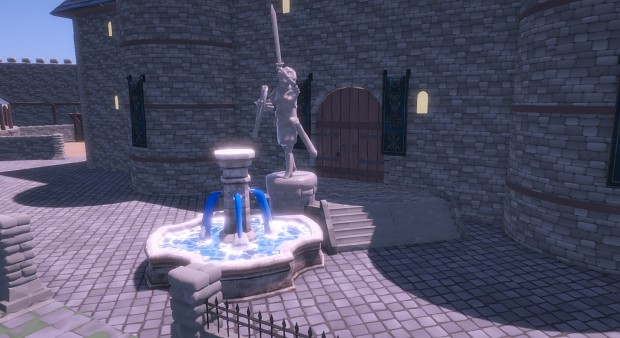 I've only started on working on Magic academy, which will be huge building with a lot of rooms, housing whole magic faction in it, and containing a lot of interesting magical items, books and secrets. It's located on the shore, away from big cities, but you will be able to find path to it and start learning magic pretty quickly!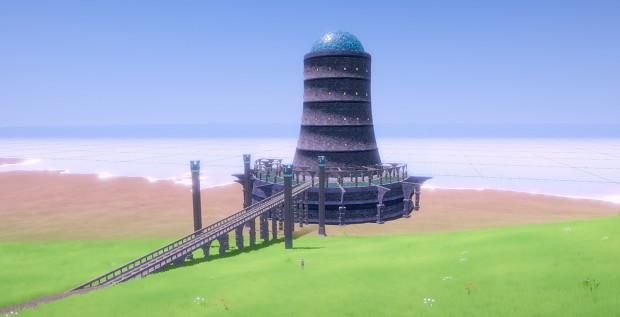 Magic and magic combos
Right now there are 5 types of magic planned in Gedonia:
Elemental magic, which allows you to use different fire, water, lightning spells to deal huge damage to your enemies
Arcane magic, which gives you powers to change reality in different ways, like slowing down time, teleporting or even flying
Nature magic which gives you different nature-based buffs and heals or allows you to control animals around you
Holy magic allows you to heal yourself or your allies or destroy undead
Dark magic allows you to deal unholy damage and curse your enemies or raise undead servants
I am planning to implement combos between different magic spells, Some of them will be able to improve or decrease effect of your other spells. Some of them are based in real life physics, for example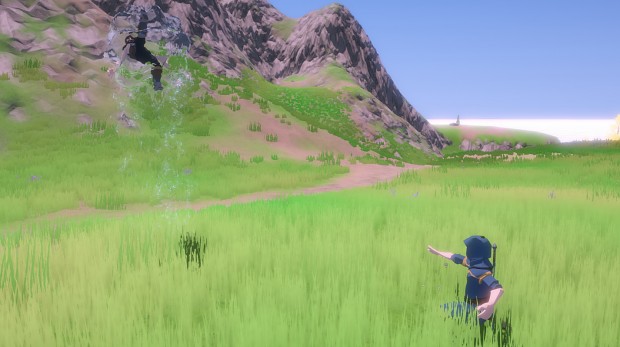 You can create a ball of water that will slowly drown your enemy for the limited time, but also will remove all burning effects on the target. If you use freezing spell on it, it will create a huge block of ice that will freeze enemy for the long time. Alternatively, you can use lightning spell to deal double damage to the target and apply a shock effect on it.

Thank you for reading this post, stay tuned for updates.
Follow me on twitter for more info: Twitter.com
Join the discord to talk to me and discuss a game: Discord.gg