Hey everyone!
Another week, another article. This time, we'll show you how the game's art style has been evolving with our new artist, and what these updates offer in terms of gameplay.
---
Since the beginning of development, we had a clear vision for the art style: hand drawn, with few details and a largely monochromatic aspect, with a dominant tone for each level. However, even with this minimalistic and, theoretically, quick to produce style, we couldn't find the time to dedicate ourselves to the scenarios' final aspect, and ended up working with a very rudimentary scene for much longer than we wanted.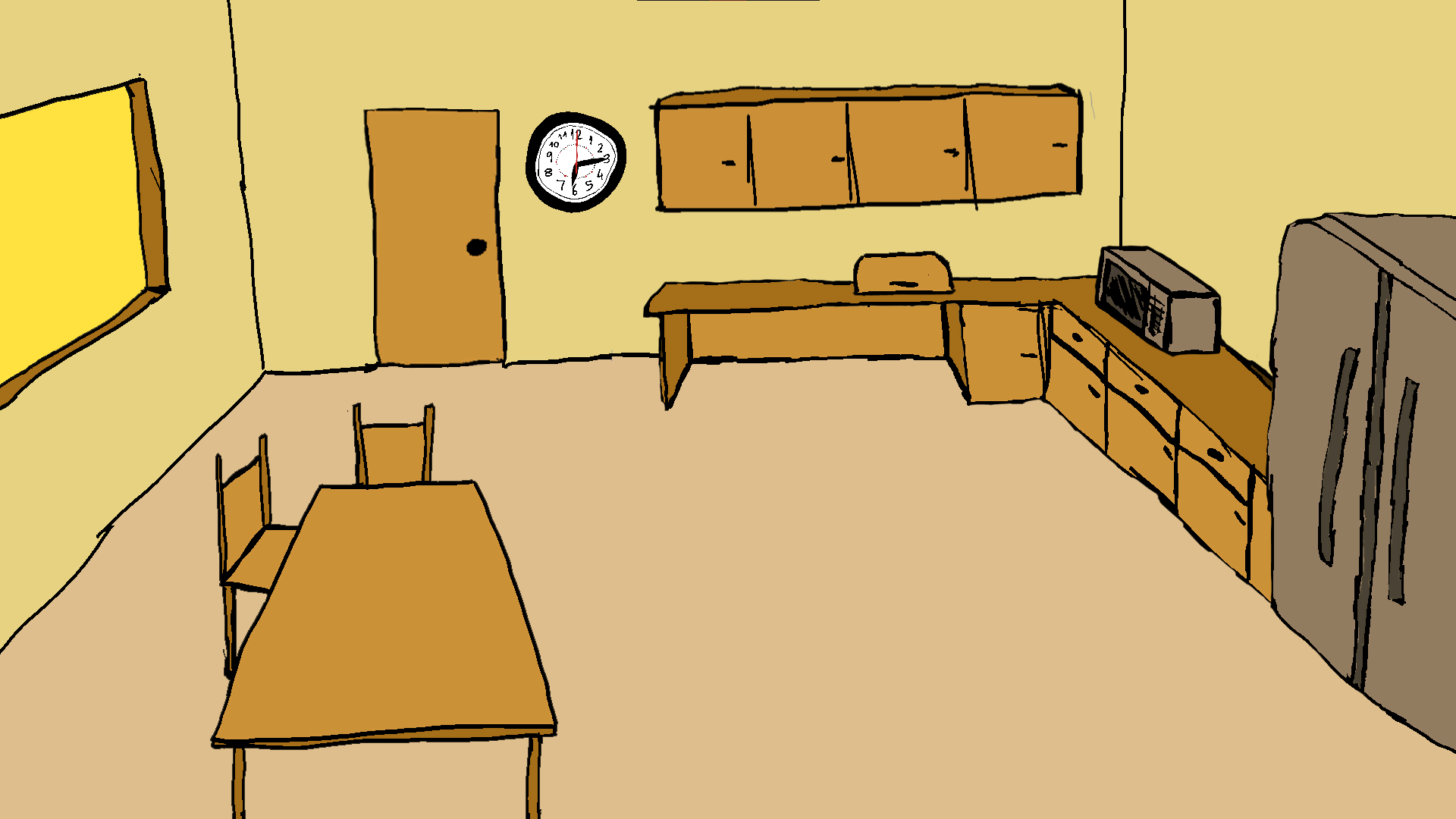 Thankfully, we found an artist who showed interest in our project and agreed to join the team. After sharing our vision with them, they were ready to start working. Over the last few weeks, the kitchen level with which we introduced our game has suffered significant changes, and we're ready to show them now.
Before giving our artist freedom to start creating, we had to make some design decisions, in regards to the transitions that occur throughout the levels. Eventually, we came to the conclusion that the levels would flow better if the camera was only focused on one wall at a time, instead of offering a full overview of the scene. This also required changing the placement of some objects.
After reworking everything that was necessary and updating our artist, this was the outcome of their work: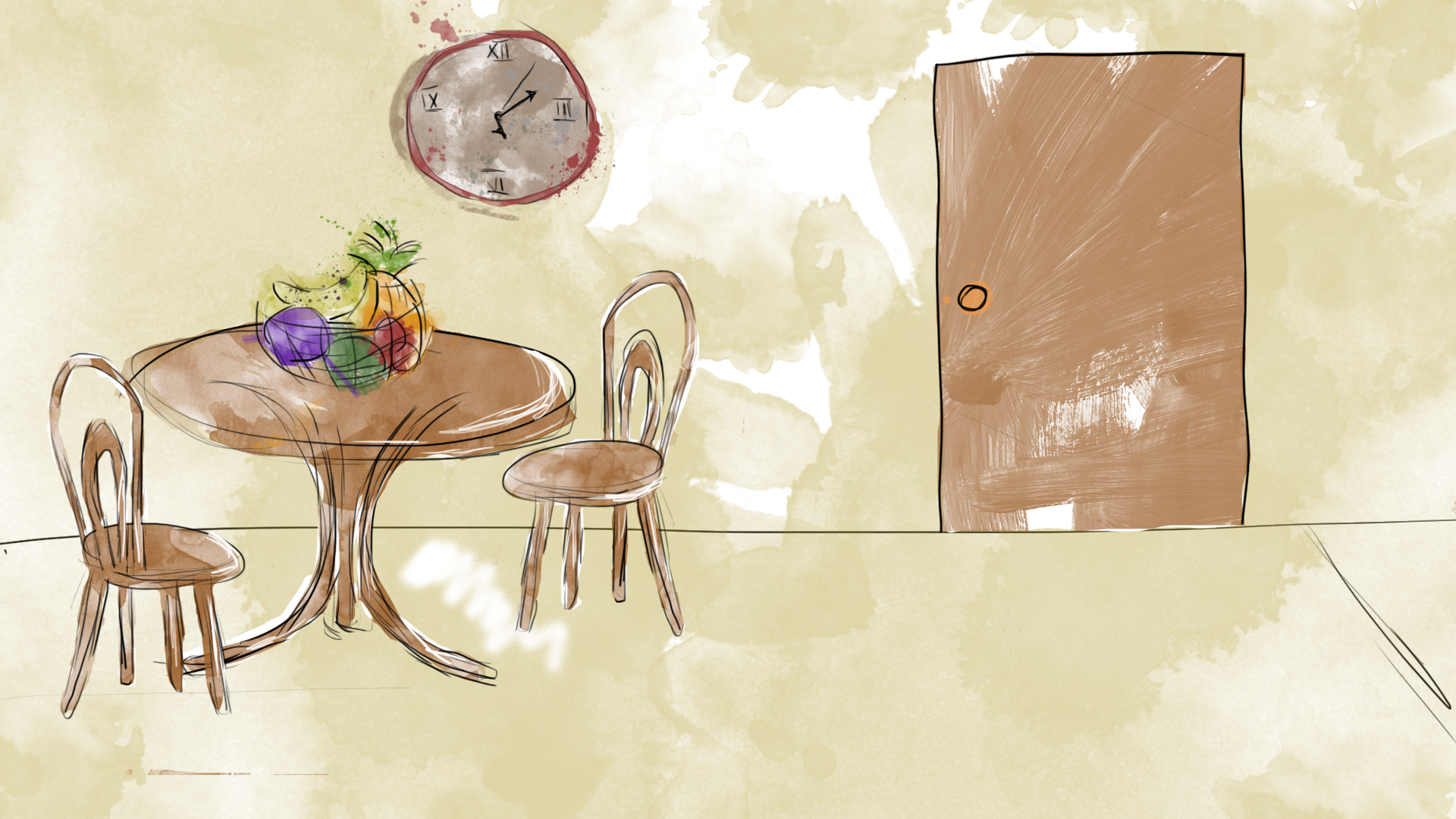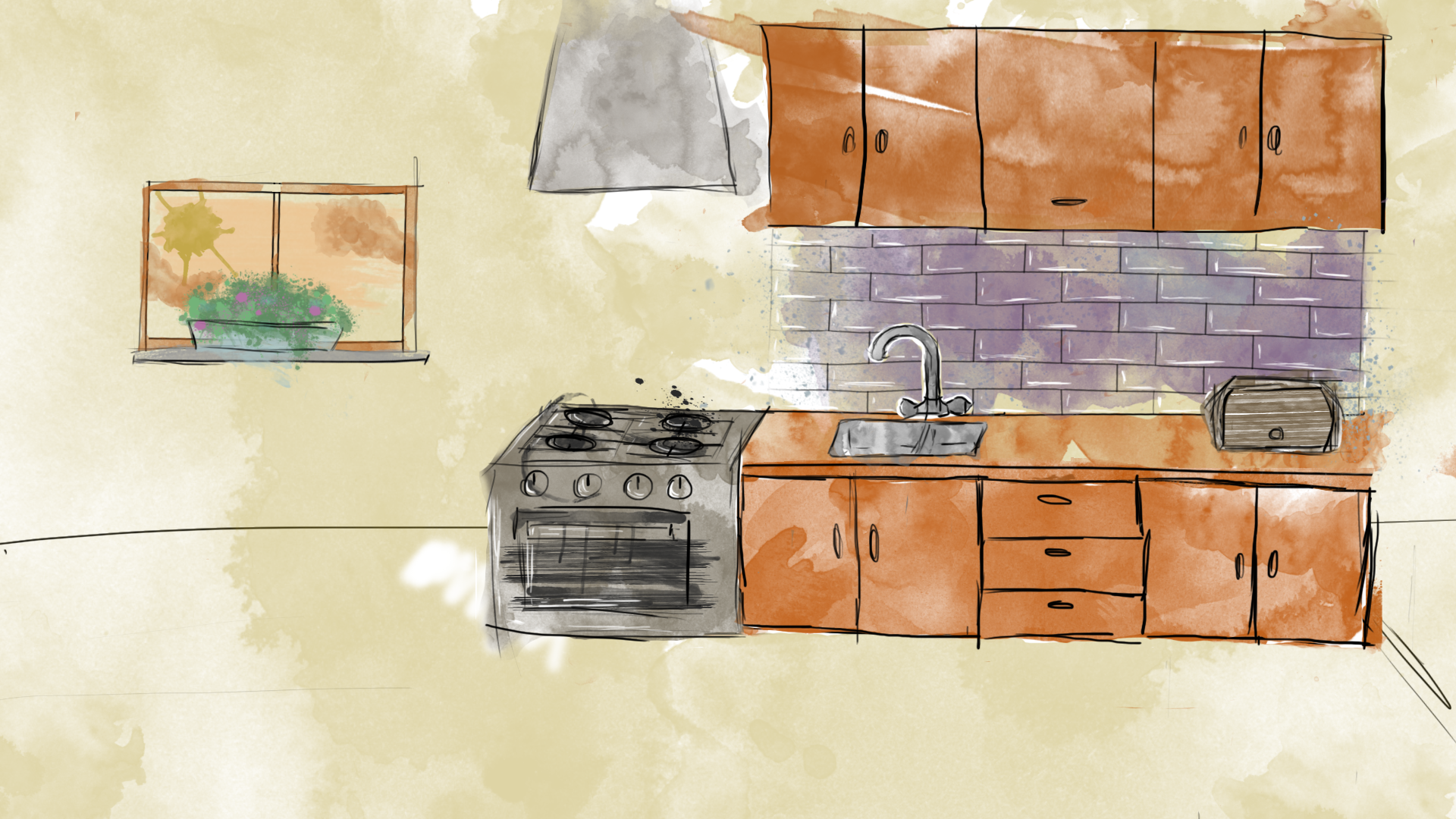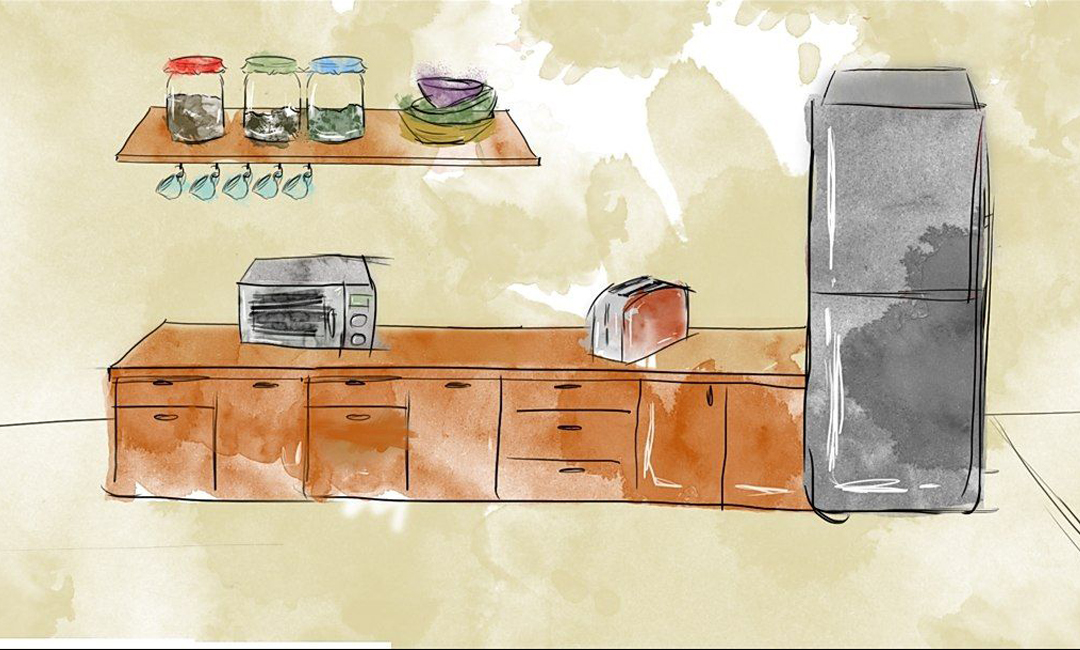 The results pleased us quite a lot. The original vision was maintained, with sketch-like drawings and the addition of watercolor painted scenarios, which we think fit the overall aesthetic quite well.
Here's how the updated kitchen level looks in-game: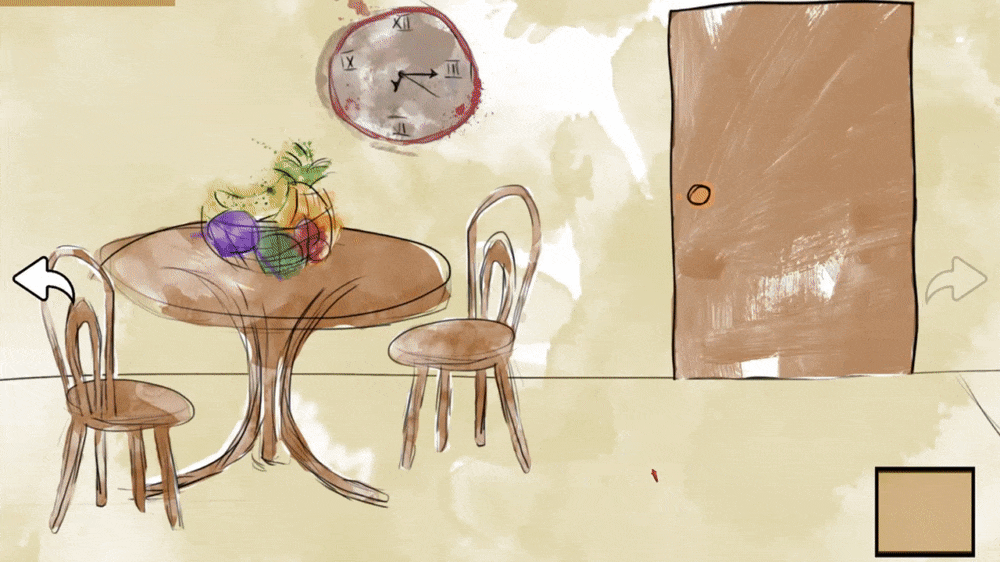 ---
That's it for today. Thanks for reading, and stay tuned for more information soon!