With the three of us working hard and in unison as much as we can, our small project is finally coming into form. This time not only do we have the assets from our previous post already implemented, but the art department in general got a major boost, with many assets being developed and put to good use almost simultaneously. The level design was finally finished, and some aspects that were already developed got some minor adjustments here and there. That said, we are getting ahead of ourselves, so let's tackle one thing at a time! Since segues are always nice, here are some level design images: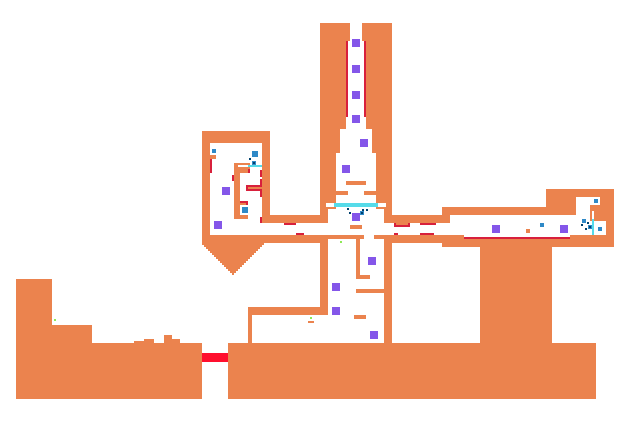 You might have to zoom a bit on this one, but we think it's important to have a clear picture of the entire level in order to understand the ebb and flow of it. This represents the explorable tower in its entirety, along with a few visual enhancements just to look good on paper, since the camera will keep itself inside the boundaries of the tower. If you are one of those folks that prefer vinyl over digital music, this next one might prove interesting. That said, we support all music formats.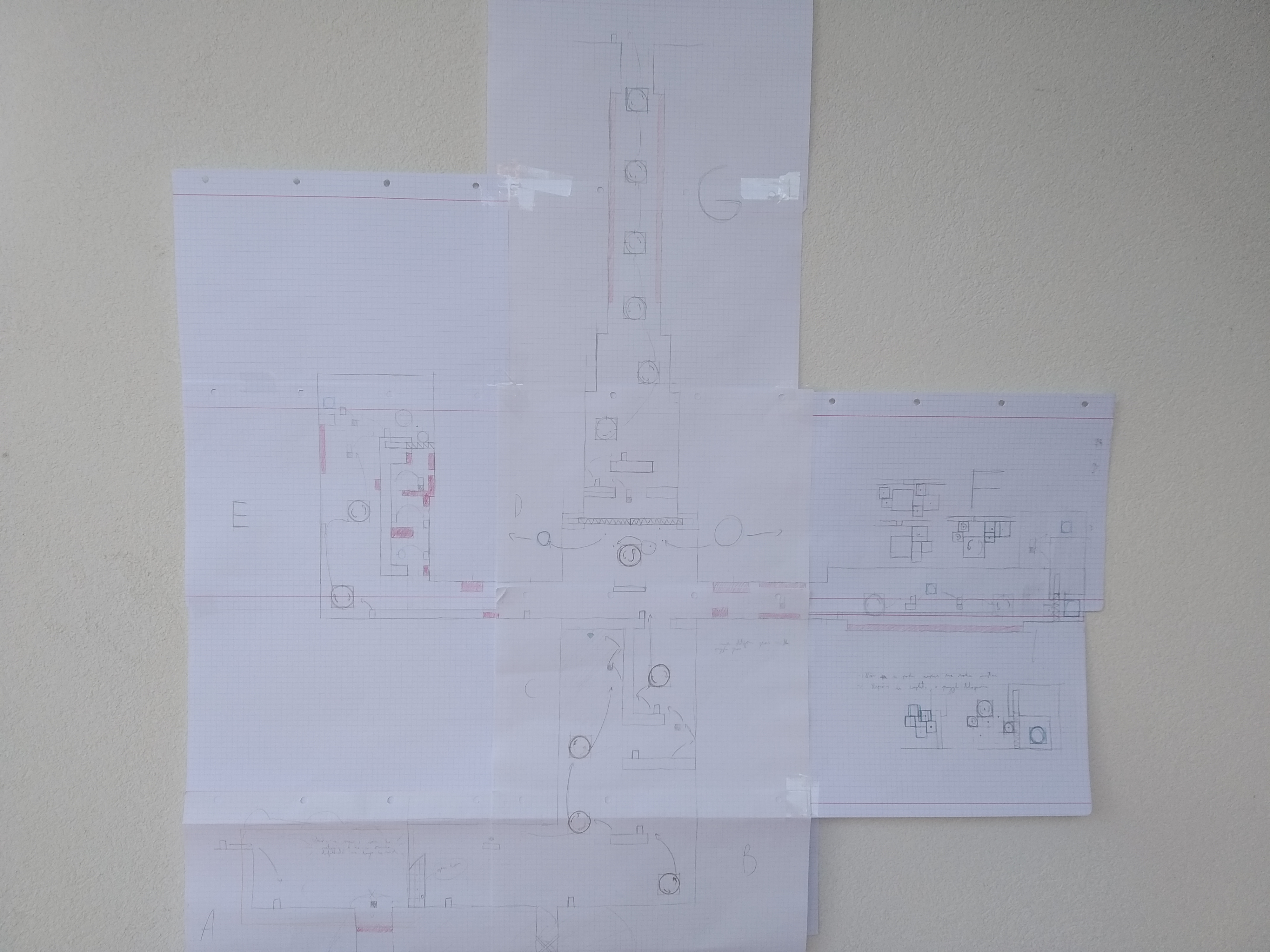 Another zoom-requiring picture, but here you have the original and complete sketch-work behind the final level. Most of it ended up looking the same, but this version might be a tad more valuable for all of you designers out there, since it provides commentary and notes, along with several tests for different section.
Moving on to the programming department, this time we can finally show you the puzzle gears in motion, albeit in a somewhat clunky manner, since the teeth don't align perfectly. That said, that is one particular aspect that we are working on, and besides, you can get a general idea of the system behind the puzzles that we will be implemented.
And finally, onward we go, finishing with a bang as usual by using all the amazing art that is being created on a daily basis. That said, we don't want to fill these with assets all the time, but this one was too good to not make the cut: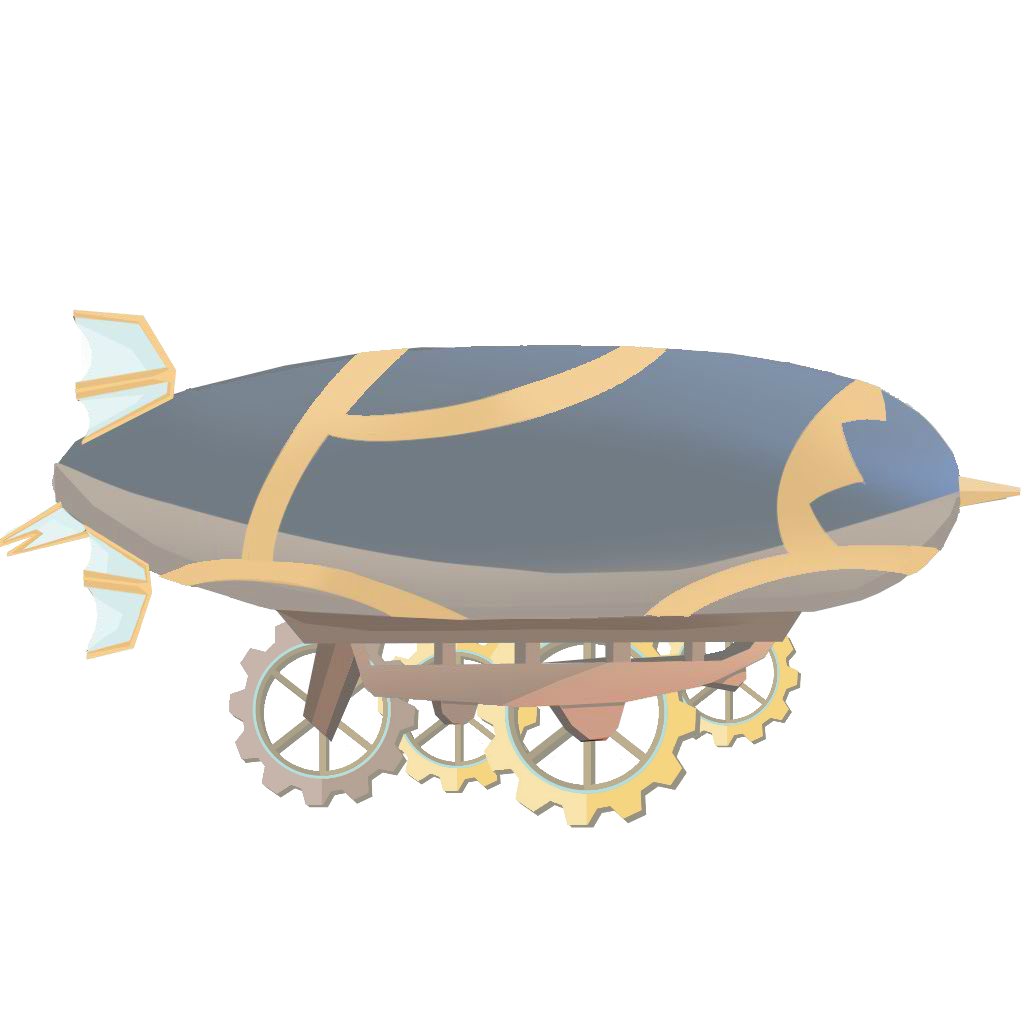 This zeppelin will be used in combination with a parallax effect, and it may or may not have major importance regarding the game's narrative. Guess you'll just have to play the game to find out...
And at last, the centerpiece of this post: a showcase of the initial area of the game running on Unity, enjoy!
Well, that was the last piece of news we wanted to share, and with that, we reach the end of this post. Hope everyone is safe and well in the midst of these crazy times, but while you're at it, get excited for Steam Chain, as a demo will finally be released very soon! Don't miss the next post, see ya!
Social Media Links:
Twitter: Twitter.com
Instagram: Instagram.com
YouTube: Youtube.com


Was that good? Was that a good classy, professional post? Looks a bit boring to be honest...