I am getting there. I am slowly making my way to the end content. It is indeed true that the most difficult thing is actually finishing the game.

Obviously, alongside creating new content, some old stuff gets revamped from time to time. Recently I've reapproached how status effects are displayed on characters. By status effect I mean things like "stunned" or "poisoned".

There's now a dynamic list of icons present above HP bars of characters.




What is more, I've introduced a "marked" status that makes characters easier to hit. Some of the existing actions (support bot's "intimidate" action) are able to apply these effects. A new character - one wielding a chainsaw, which I haven't talked about yet - can taunt enemies that will mark/stun them.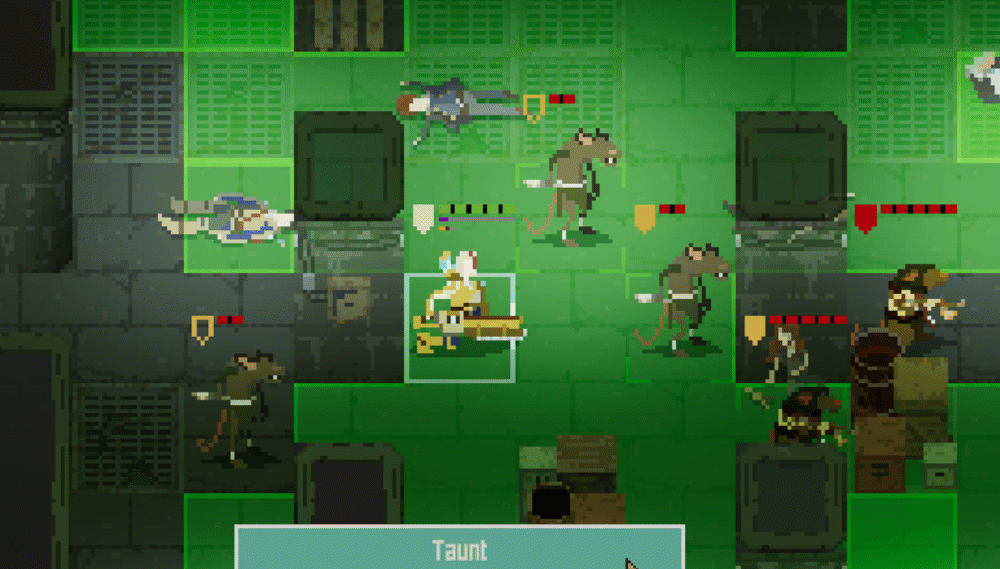 Also, on higher levels taunting can apply the "ruptured" status effect, which increases the damage dealt to enemies.

Additionally, rat snipers have the ability to mark a target. This will make them even more formidable.




And as for the chainsaw-wielding character, I will write more about it next time. And right now I'm back to grinding!

Take care! And do remember about the Discord channel!