Hey Guys!
Welcome to my first post. I'm currently working on my first real project in Unity with c-sharp. It is a plant-themed 2D top-down shooter that for now is being called "King of the Seed". The goal of the game is in each level to fight your way through waves of enemies while protecting "The Great Seed". At the end of each set of waves is the level boss. Future plans include different weapon drops, as well as unique playable characters and enemies. I would love to incorporate up to 4 players online as well as some sort of limitless wave mode but want to focus on the core mechanics first. As of now I am working on adding special abilities to the main character, and adding two more playable characters and menu UI's. I'm currently about 2 and 1/2 weeks into this project and would love to see what you guys think so far. I do not consider my self an artist and am appreciative of tips for improving my art. Pictures are below. Thanks!
Main Character is the yellow sunflower dubbed "Sunny"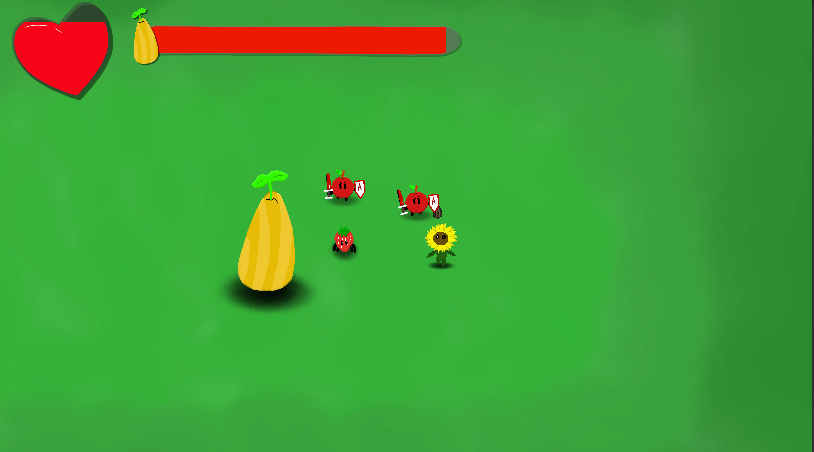 Here we have a tree that summons apple knights, as well as a flying flower that shoots projectiles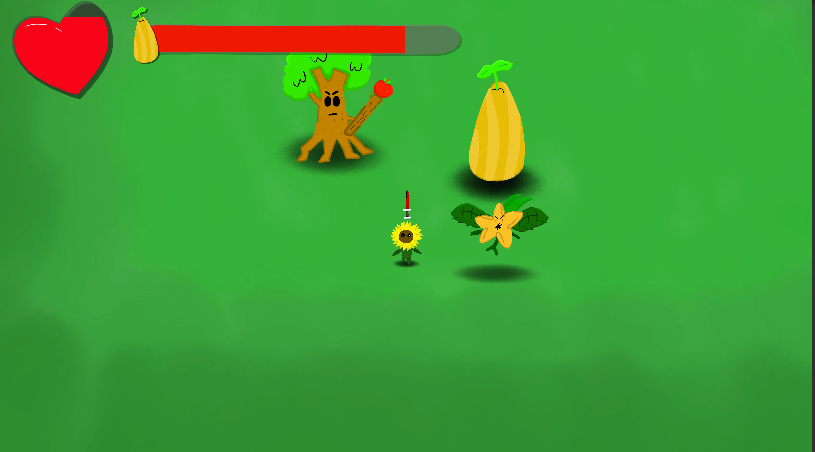 Here we have my attempt of the first boss dubbed "Doodle"