Very first thing I have to say... sorry! Sorry that V0.9 was such a hot mess of bugs. That'll serve me right for not properly testing on devices and only playing a couple of minutes each build. Once again, I can only say sorry and promise you that V1.0 is much much more stable and much much more widely tested! Technically, its version 1.0.05, but who cares about semantics!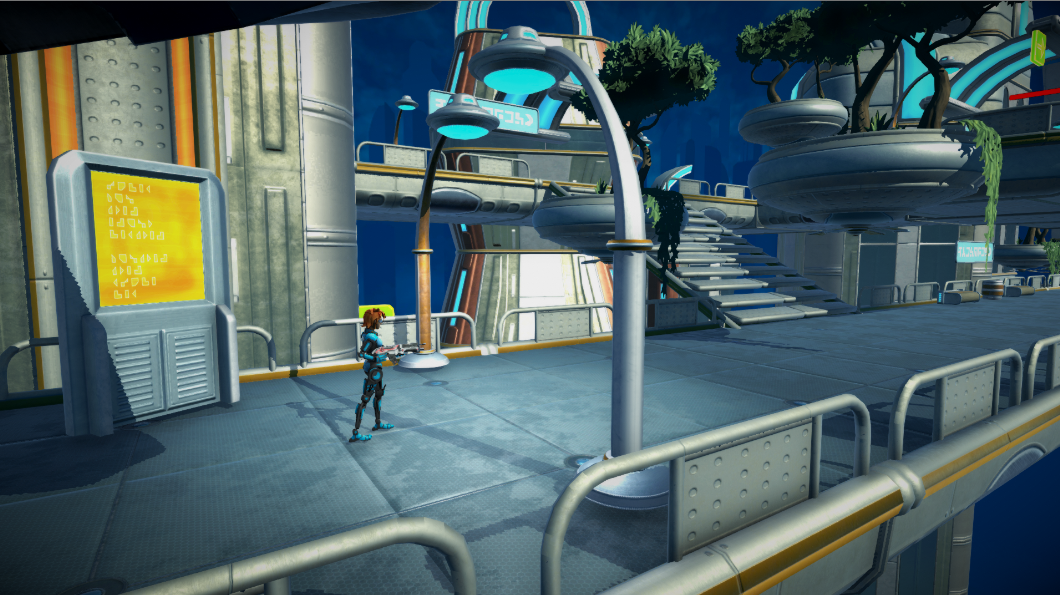 Now that's out of the way, time to go through some of the new features I've added to EvoCore, first up, the majority of areas to fight through have gone through a major overhaul, improving the background of many area, and making the terrain make a lot more sense! I've added rooms, and refined the joins between rooms... including making sure that the invisible room is fixed!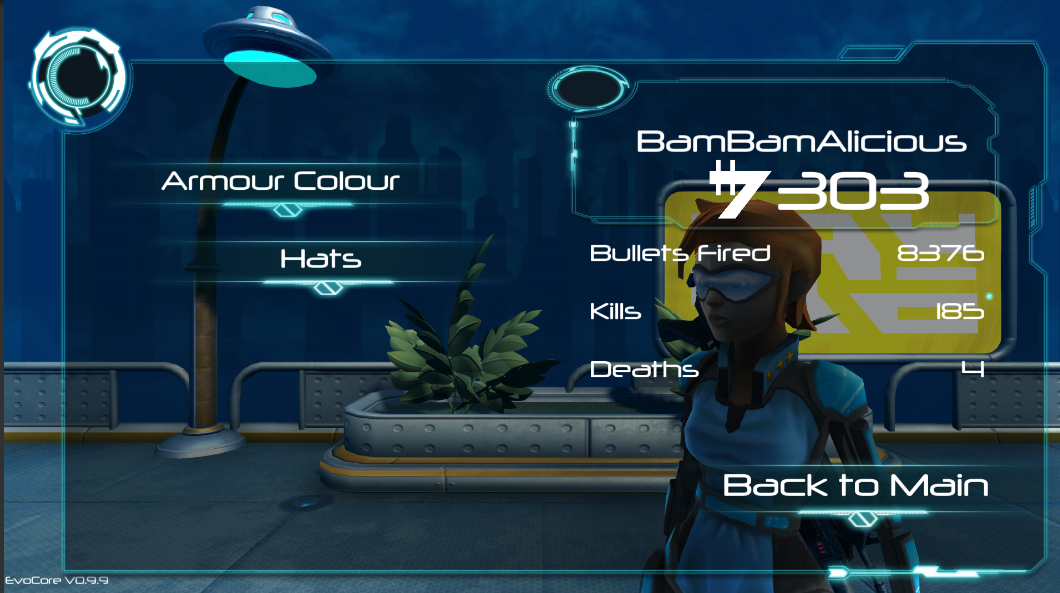 The stats manager is finished now, tested and working on the server brilliantly. (This one was a pig to get all the programming between EvoCore and the server right!) The next step here will be to tie your stats into the leaderboard so that your upgrades and customisation will be visible to the rest of the world! speaking of the customisation, you might notice the hats button...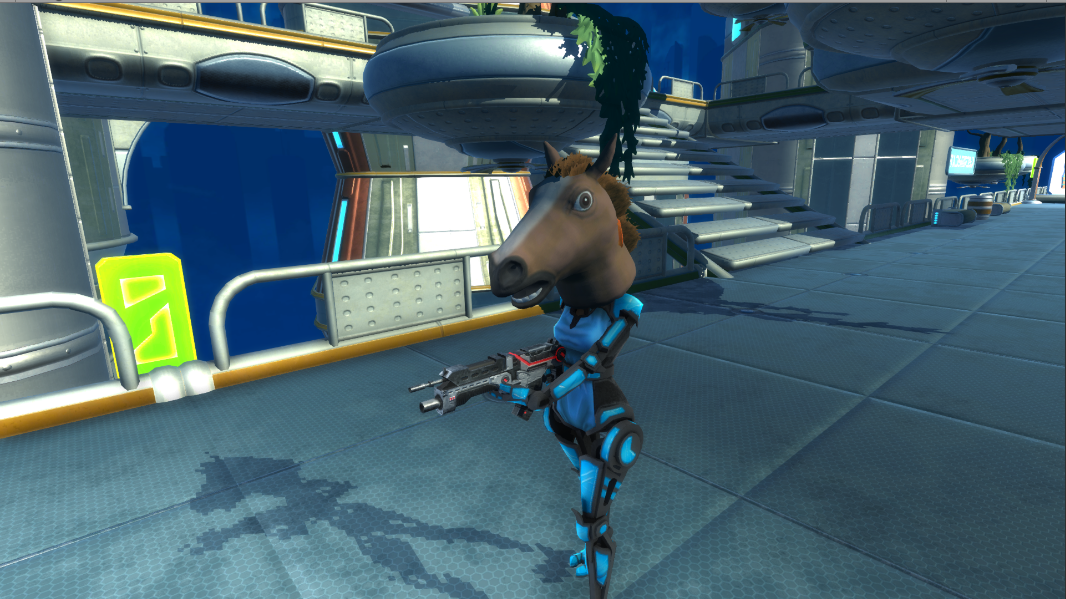 Get a certain number of kills over all your games, and you can unlock a number of different hats... including this rather fetching horse head.... which I believe was a meme back when your grandad was into memes! It's the start of a wider customisation system I'm developing, but I need to tie it in with the leaderboard before I take it further!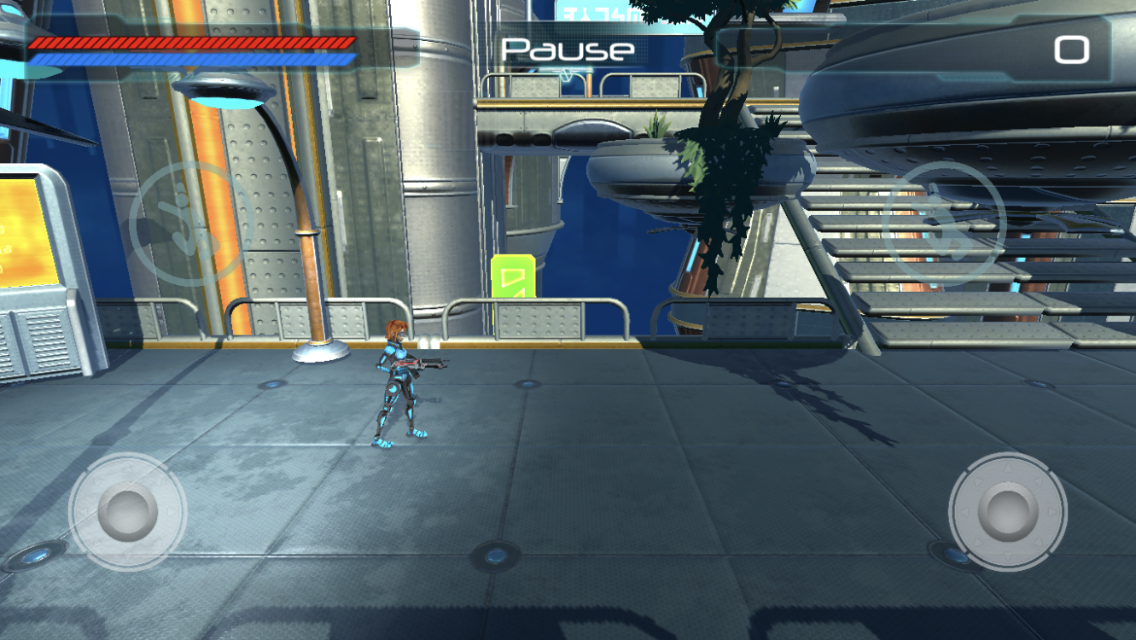 Aside from all the bug fixes and performance improvements EvoCore has gone through this cycle, which the details would bore the average person to tears, the final part of this article is the UI, which has seen a subtle redesign that opens up much more of the screen! The big part of the redesign though is that the UI, and the menus as a result now perform much much better on smaller screen devices, and a result of the performance upgrades mean battery drain is minimal now! I've been testing on a Oneplus 5t, Oneplus 3, iPhone 6S and iPad mini with smooth 60fps gameplay on all devices thanks to our unique, PC style graphics settings menu!
Once again, thank you everyone who spotted and got in touch regarding the bugs in V0.9, and I hope you continue helping me to make EvoCore a more stable and rewarding experience. I'm looking very much forward to the future of this game and I can't wait to share some more of my ideas with you all!
Android users can join the alpha testing channel using THIS link.
Store links on the right should be presenting the new versions as this article goes live!