Hey people, it's some time since my last update but here I am
Question:
Someone is willing to subscribe a newsletter to receive updates form the game?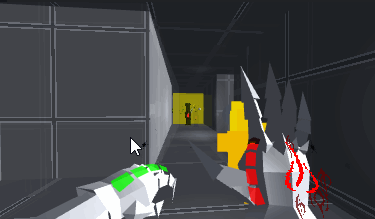 Here is some progress, working o the first level design, some visual effects, new enemies, well… progress on overall
By the way, the level does not end, is really just a play test ground
I'm really searching for ANY feedback here
How the shot feels?
Did you understand the types of door?
Too hard? Too easy? why?
DOWNLOAD LINK (Windows)
Dropbox.com
Thanks for all the help! :D