Environment Update
After having received some feedback on the forest featured in Rite of Life, we have made further improvements to the visual design and environment. We have now begun the big push to make the world of Rite of Life looking more to a finished standard.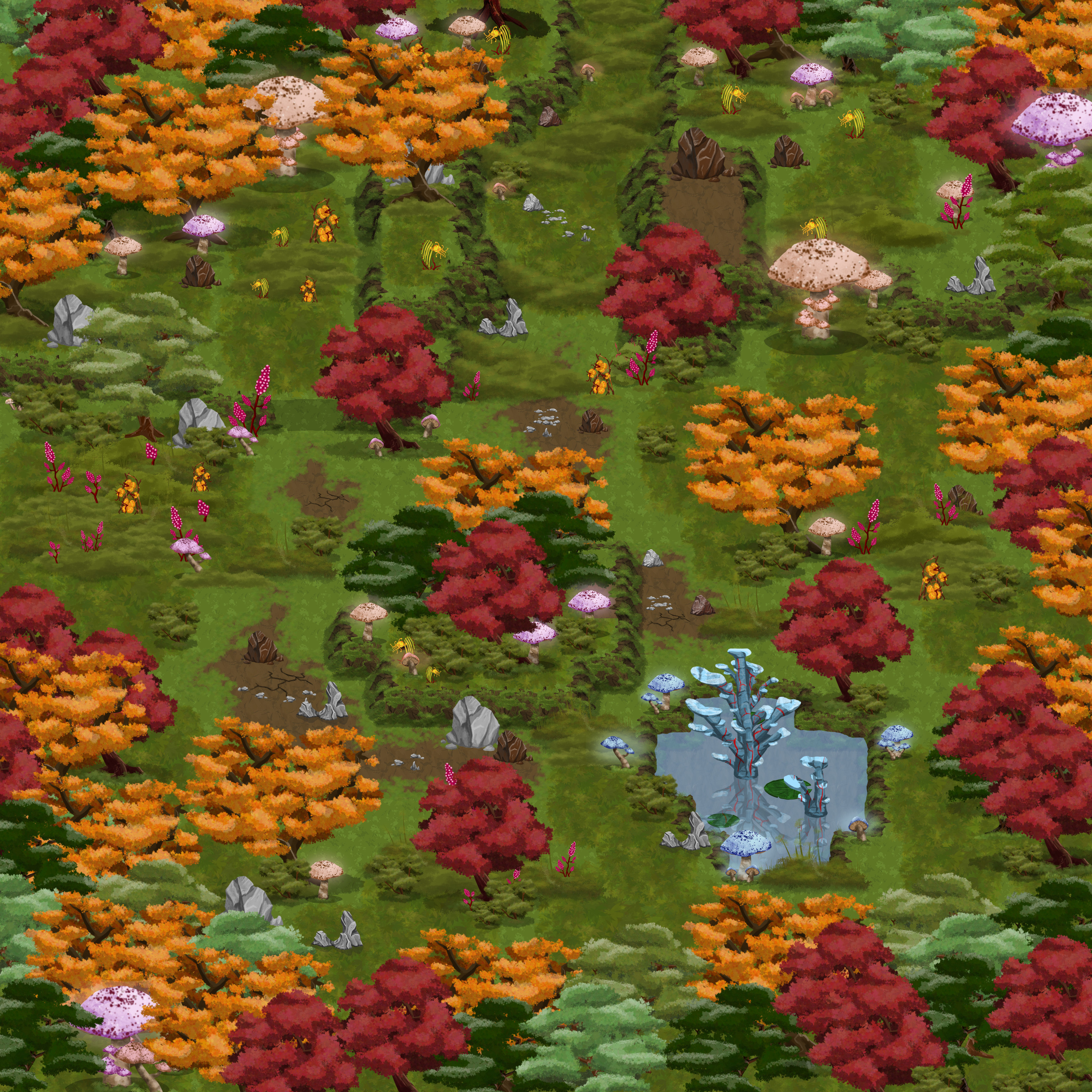 We have expanded greatly on the amount of assets in each environment, adding a wide variety of new depth. Trees and flowers have been redesigned and the way the floor textures interact and layer have been improved.
In the coming months , the other environments in the game will be brought to the same standard. We are very excited to show them off to you all.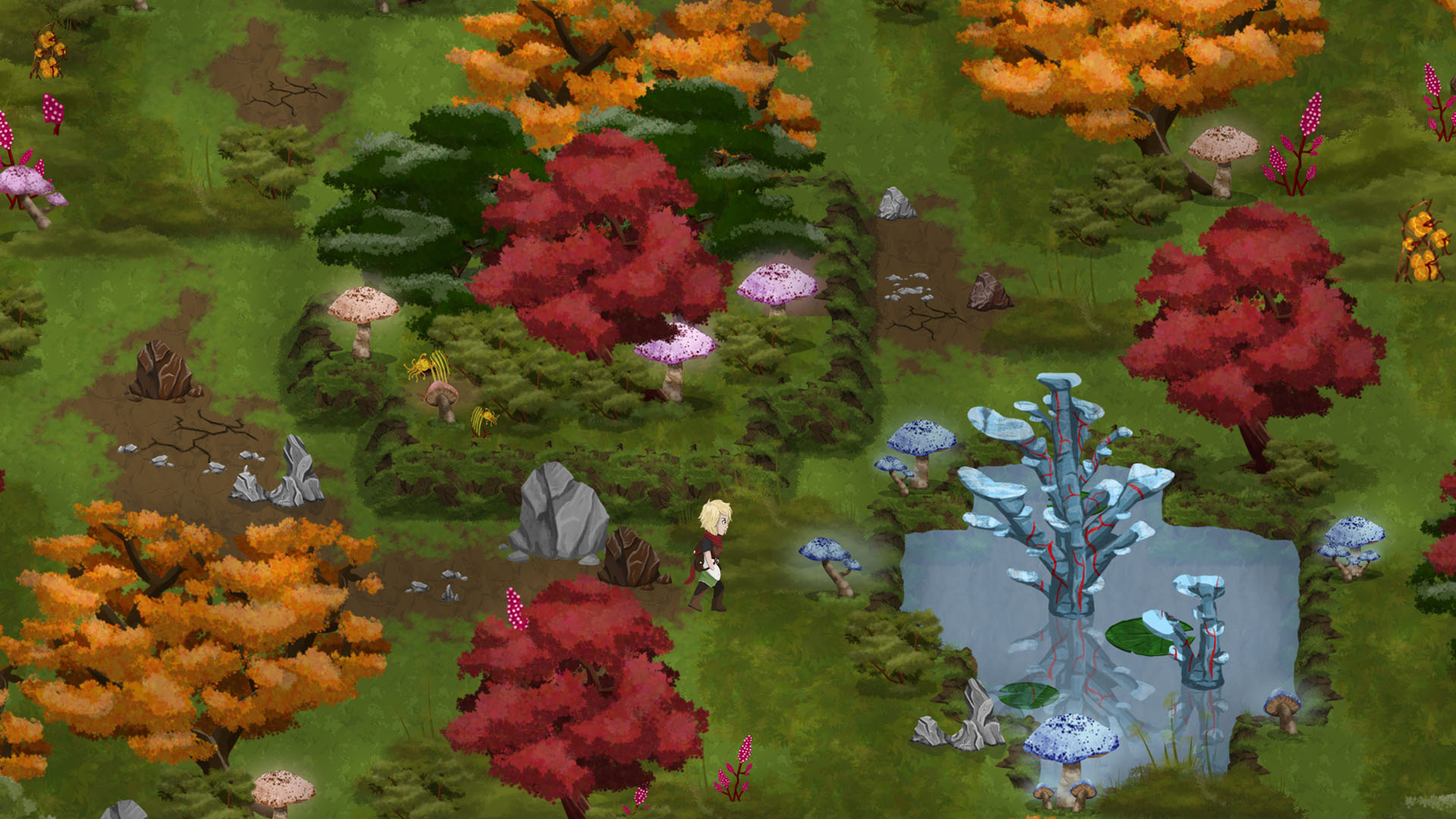 Spectrum System & Combat Update
The Spectrum System, which is the levelling system we've devised for Rite of Life has been reworked around the three core classes we're planning for the game. This will allow you to play the game any way you want, mixing classes or committing to one as you level up your character. Below is a screenshot of the preliminary Spectrum System, this is an early look at the redesign. When you see the completed Spectrum System, it'll be much bigger and provide you with a good indication of how big Rite of Life is going to be.
Alongside development of the Spectrum System, the combat has been expanded upon and we're now implementing enemies reacting differently to weather, the time of day and seasons.
Music Update
Music for the game has also begun production, here is a WIP music sketch for an environment in the game of Rite of Life. From this track multiple cues will be created/extended.
Composed and produced by Benedict Nichols.
Card Game Update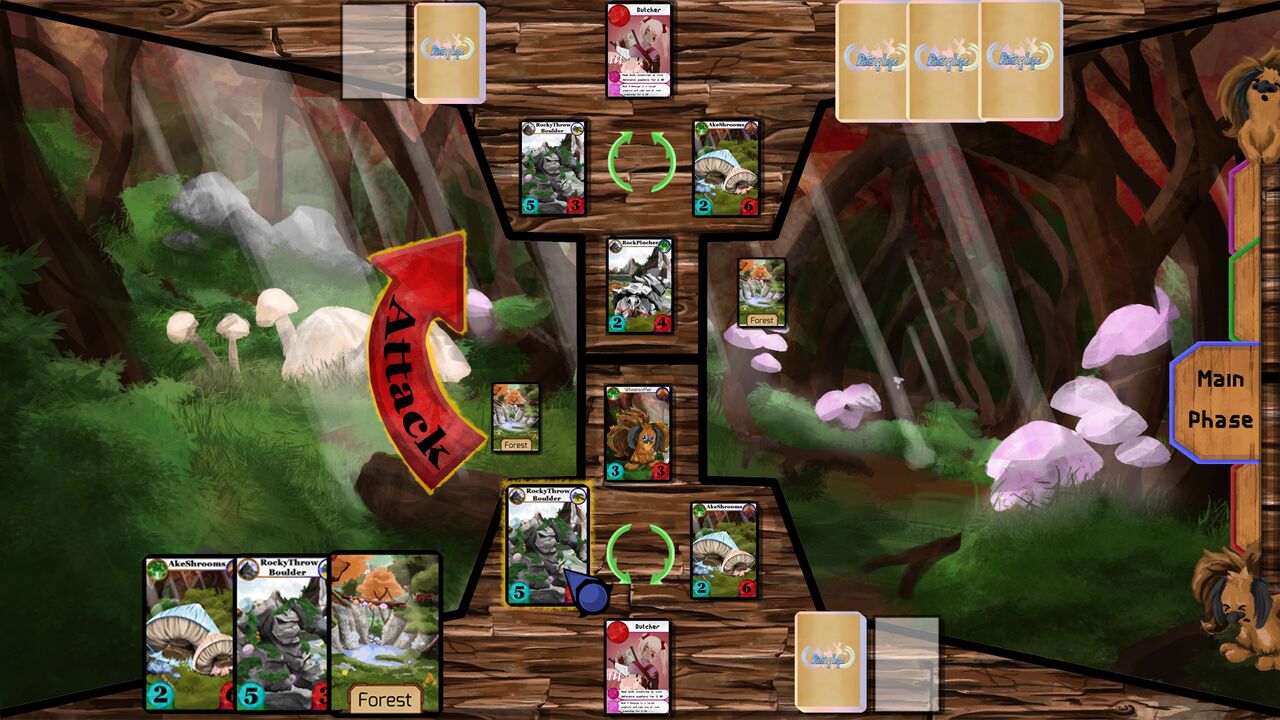 Roh-Tay-Shun is a Trading Card game based in the world of Rite of Life. Inspired by other card games like Magic: The Gathering and Yu-Gi-Oh, as well as rotation battles in the Pokemon games.
The main objective of the game is to hit your enemies Character card 3 times before they can hit yours. You will do this through the combination of Creature Cards, Terrain Cards and Rotating the positioning of your Creatures. The position of your creatures is key to victory in Roh-Tay-Shun.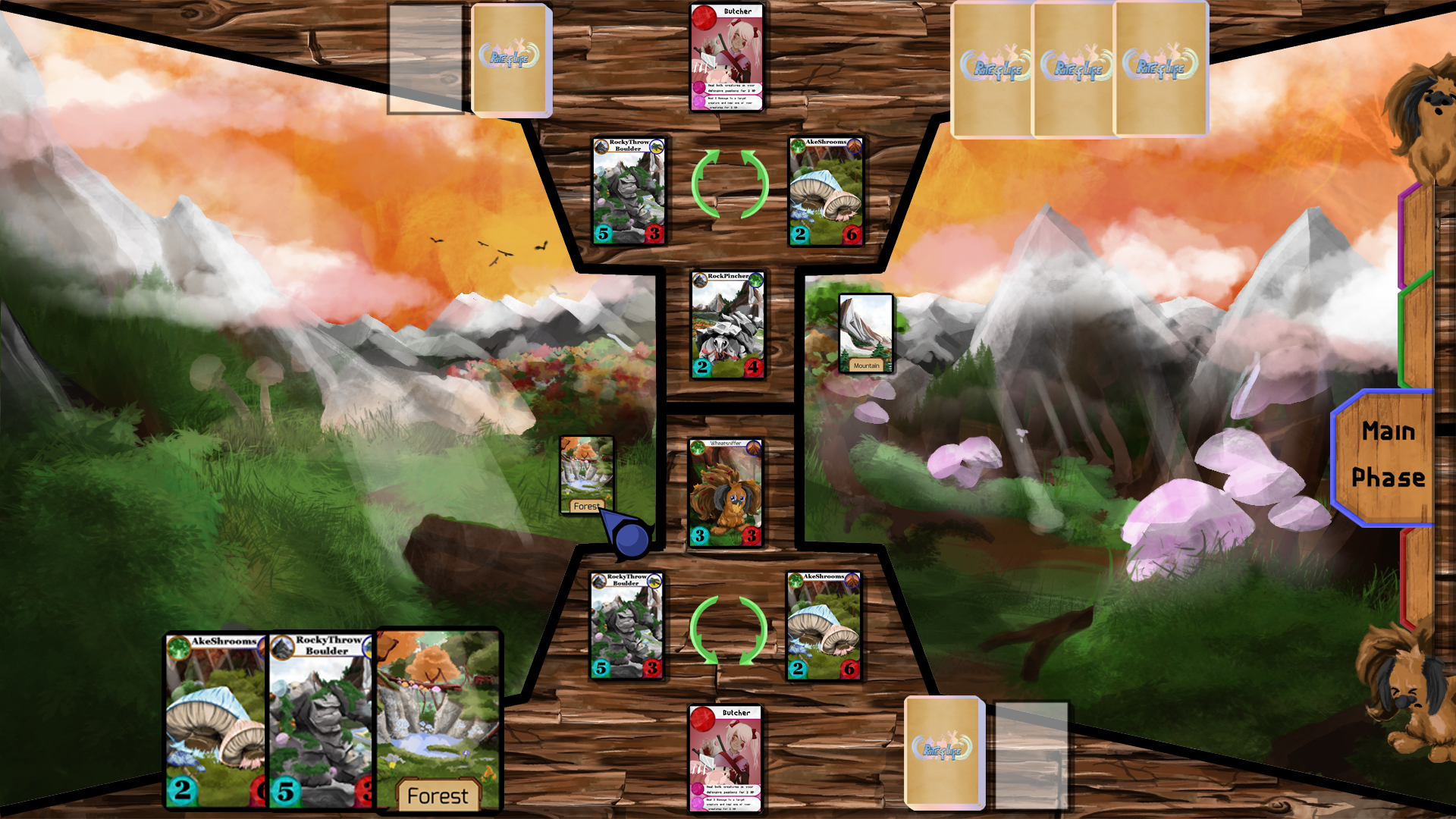 The position of your creatures determines their actions. It governs the direction it can attack or defend. Playing Terrain cards is also important, these cards effect creature cards strength. Each Creature Card has a terrain is likes and one it dislikes. It is strengthened in the liked terrain and weakened in the disliked terrain.
Do battle with your opponents as you pit your strategy against theirs, using positioning, direction and terrain to your advantage!
Carnival Update
As briefly mentioned in earlier updates, once a year a carnival will roll into your home in Rite of Life. Here you will have access to multiple minigames, when you play them you receive tickets based on your performance and you can exchange these tickets at a prize booth. There will be some items, equipment or materials that you can only get via the prize booth so make sure you keep an eye out for the carnival when it appears and don't miss your chance to play.
Below is an example of how one of the minigames is currently coming along, the minigames will be inspired by actual games played at traditional carnivals with Rite of Life's unique lore providing the twist!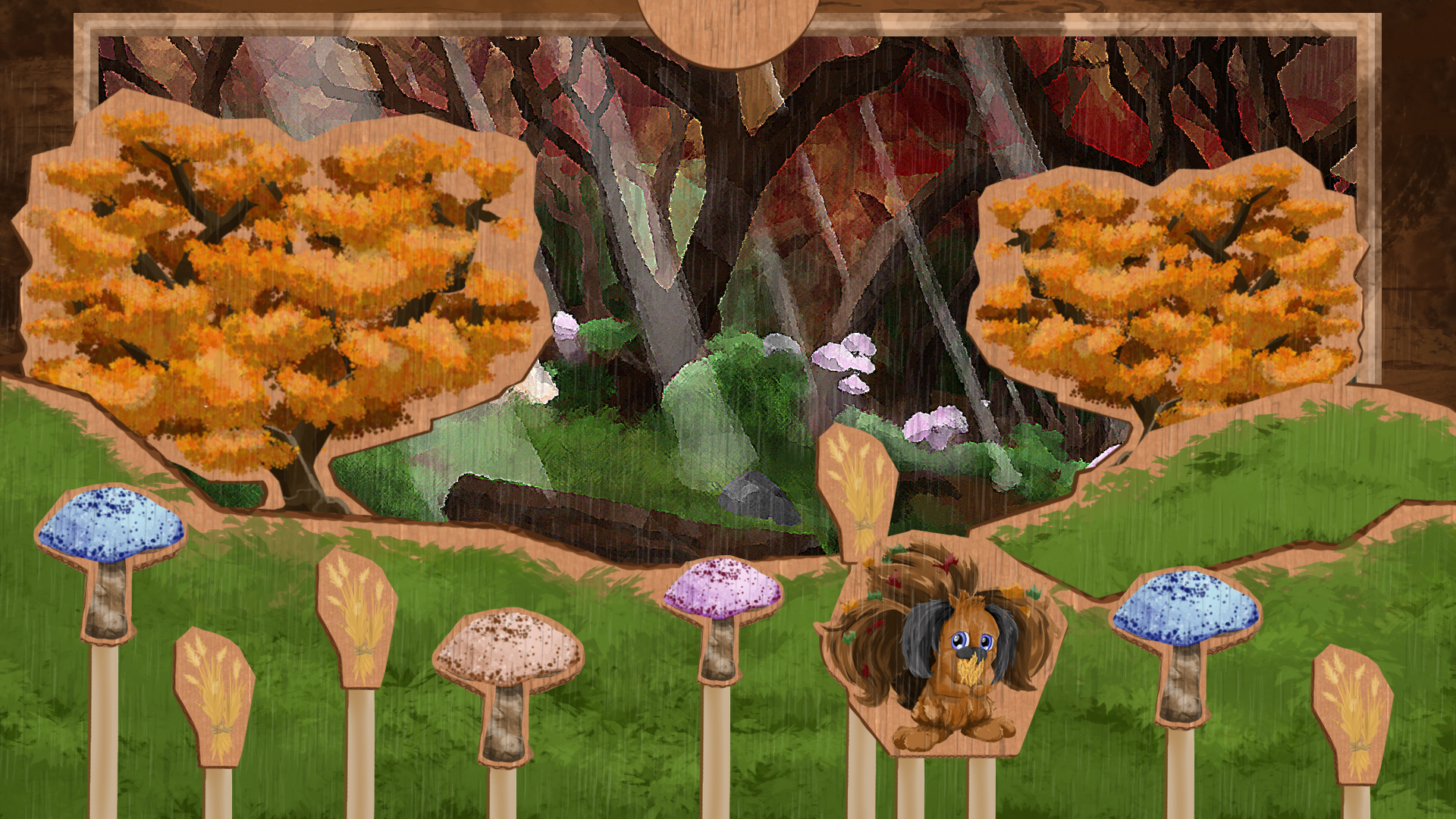 That about wraps it up for this update. We're working really hard to ensure Rite of Life is available to you this summer so expect more updates soon. If you wish to keep more frequent tabs on development, check out our Facebook & Twitter where we regularly post updates in easier bite size portions!
Speak to you again soon!
Rebourne Team