We are really excited for this update! It's been almost two weeks since we made the last one and we've made a lot of progress and improvements since then, so we will be including several images this week.
To start off, one of the main things holding us back from being able to invite external testers was the lack of a user interface that was completely functional. We've had one we've been using for the past couple of months, but we could never find time to get it finished. However, it's now functional. There are still a lot of improvements we want to make to it eventually - especially in the area of adding a lot of options to the video settings so users can adjust the myriad of available parameters to their liking. Right now it just allows us to pick between a Low, Medium, High, and Ultra video setting, but nothing more detailed than that. Consider the entire UI still to be a work in progress, but you can see how it's shaping up. See images below.
Another thing we've added is an in-game text chat system. It currently supports three chat "channels". A Global channel, Local channel, and Whisper channel. The Global is sent to everyone on the entire server. Local is to anyone within a 30 meter radius of you, and the Whisper to only a 5 meter radius around you. In the chat image below you can see the three different tabs. The tabs allow you to pick which channel you want to send a message to, but it also allows you to filter out messages as well. For example, if you have the Local chat channel selected you will only see chat messages from the Local and Whisper channels, but not Global. If you have Whisper selected, you will only see Whisper related messages.
While playing the game the player can press the period '.' key on their keyboard to cycle among the active chat channels, then just press "Enter", type their message, and press "Enter" again to send it. If you are already on the channel you want to send the message to you just press Enter, type, and Enter again is all. This allows you to easily send a message to any channel, or to select a channel to filter messages by, without having to use the mouse at all. The chat window will also auto-hide when not in use, but will automatically appear in a minimalist view (parts of it are hidden) when a message is received or when you want to send a message by pressing '.' or "Enter". As a side note, we eventually want to add VOIP communication to the game as well.
Our 3D modelers have all been quite busy lately. One of them made a lot of food items for the game that players will be able to find and use for survival. In addition to the amazing chocolate bar someone on the team made in the past [/cough], there are now an additional dozen or so items as well. The new items are (from left to right in the Food image): Tuna, Nut Spread, Soup, Ravioli, MRE, Peas, Pears, Peaches, Dog Food, Corn, Canned Meat, and Beef Stew.
Another artist has been working on some props for the interior of houses, so we're showing off a couch he's made, and another modeler made an urban junk pile we can use as well.
The visual effects artist that started off by working on the campfire effects has been busy working on replacing a lot of the stock particle effects with our own custom versions. There are a lot of them that eventually need to be made, so you'll be seeing some of them in either future video updates or as in-game images at some point.
And, last, but not least, we've been working on an underground tunnel system that our level designer can use to layout all kinds of fun things for you to find. The tunnel system is made up of a bunch of individual pieces that are placed together to layout all kinds of shapes and sizes of underground areas. I've included a couple of early WIP (work in progress) images to give you an idea of what it currently looks like and how some of them can be configured. When the tunnels are used on the map they will also have either no light in them at all (completely dark) or perhaps may have an occasional flickering solar powered light or something in them. So, if you plan to explore them, you will need to prepare accordingly.
That's it for this update. Have a great day! Please ask or comment on anything you'd like in the thread.
User Interface (WIP)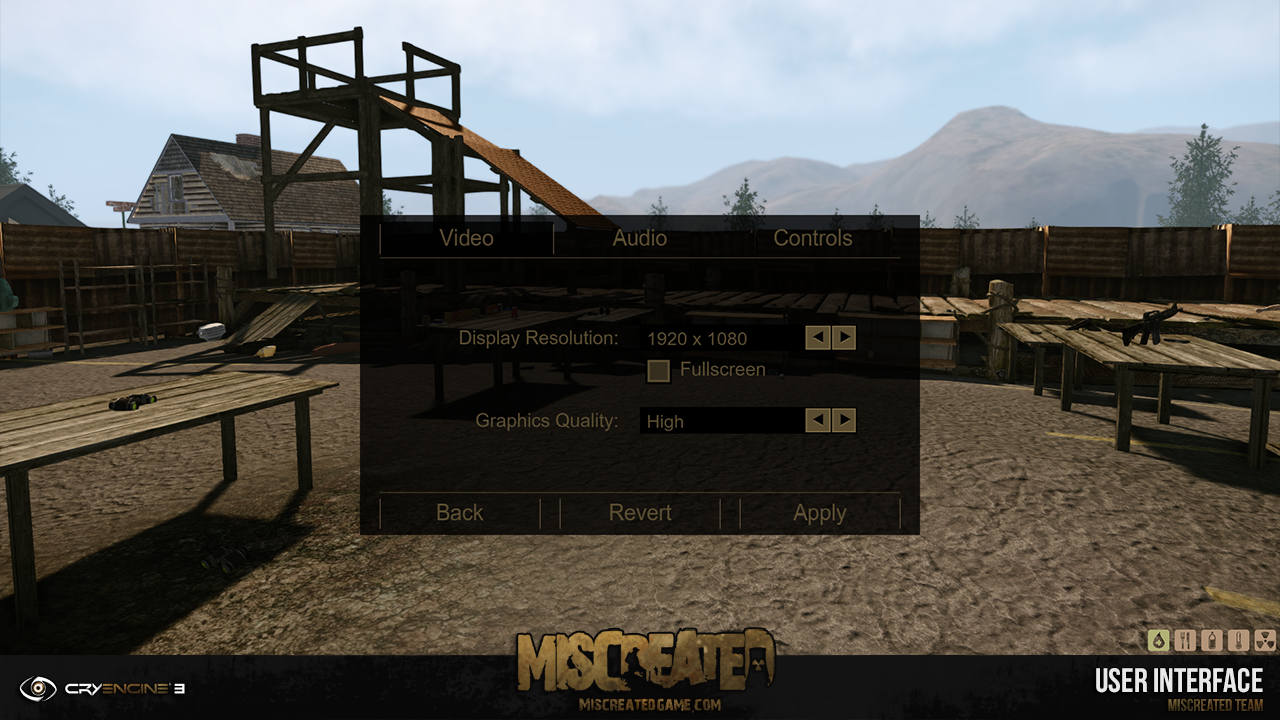 New Food Items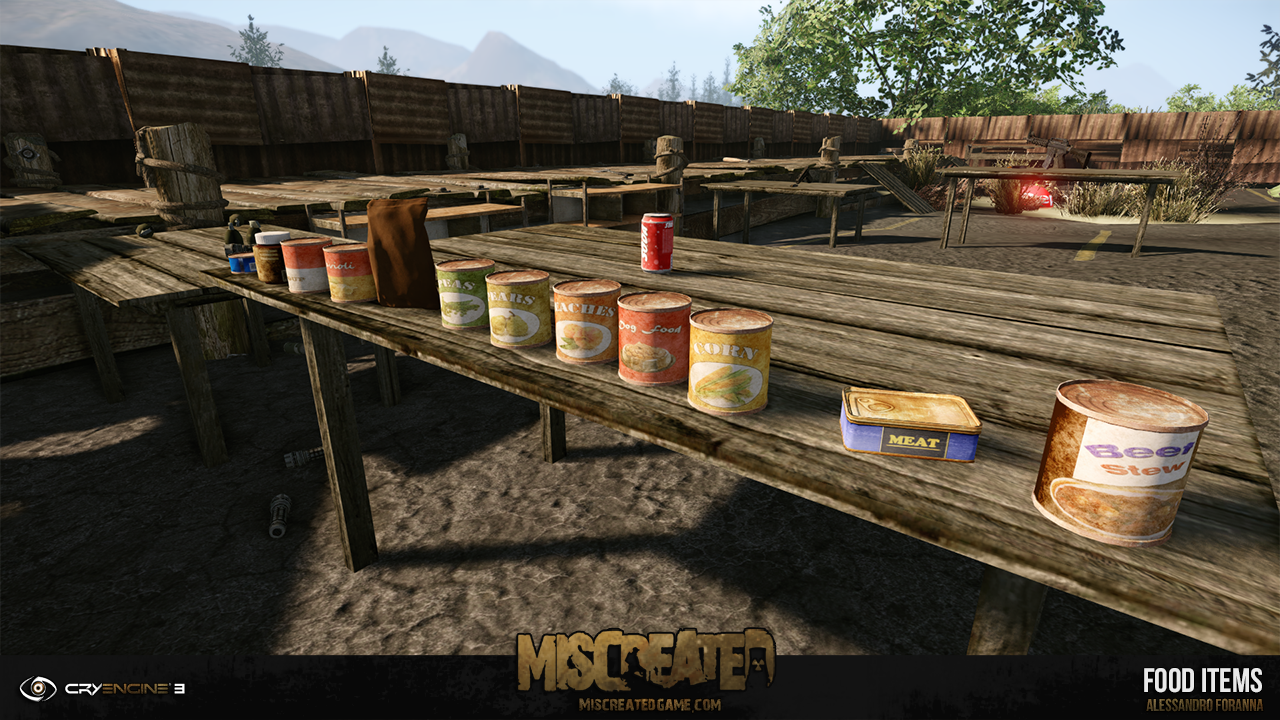 Couch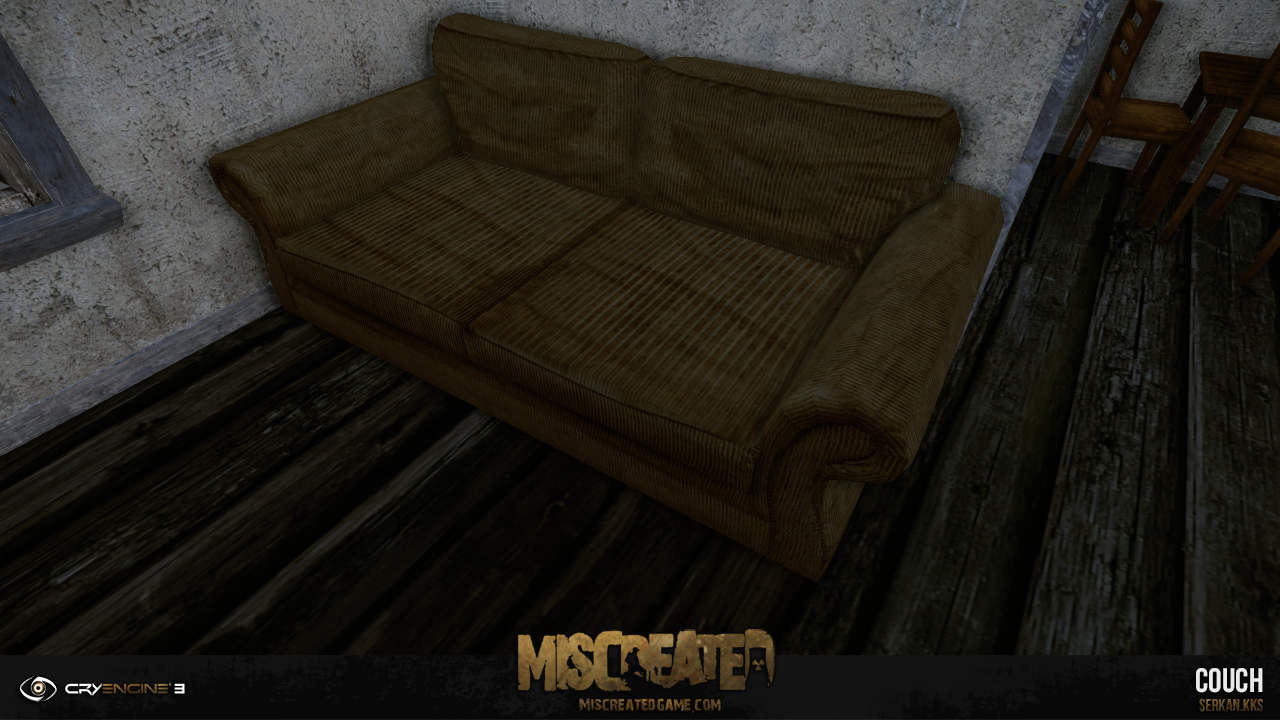 Junk Pile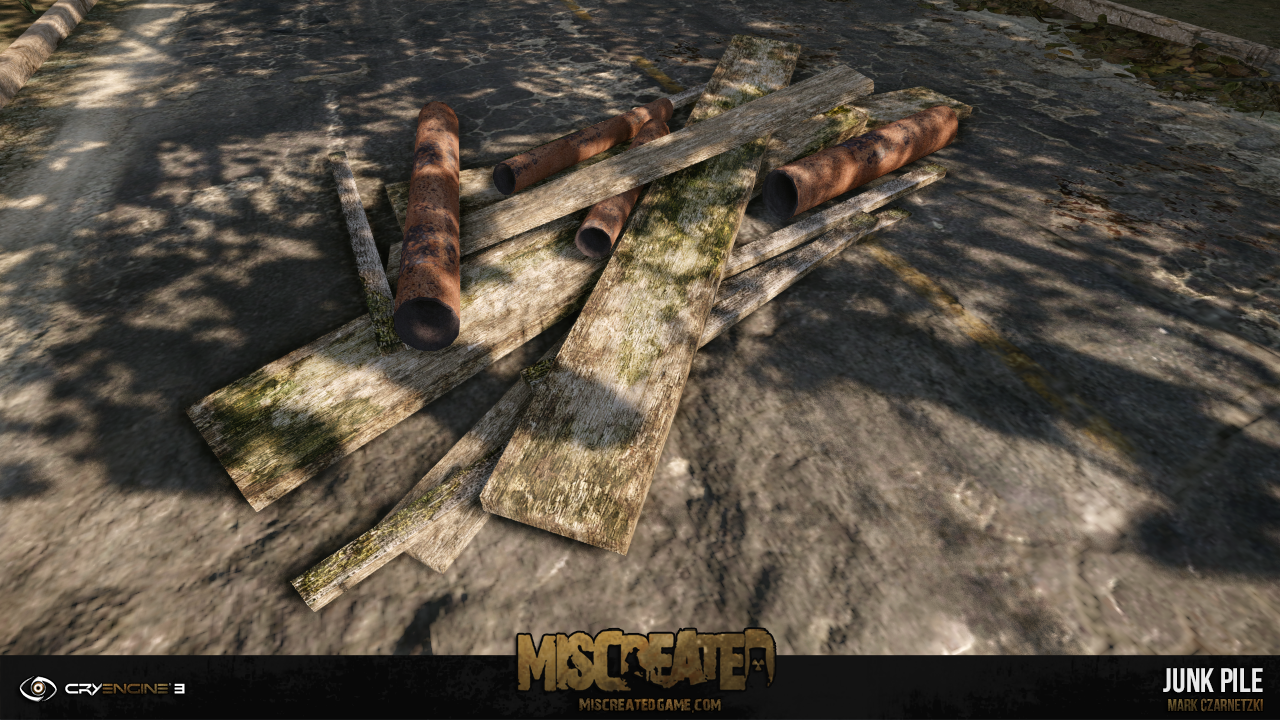 Tunnel System Layout (WIP)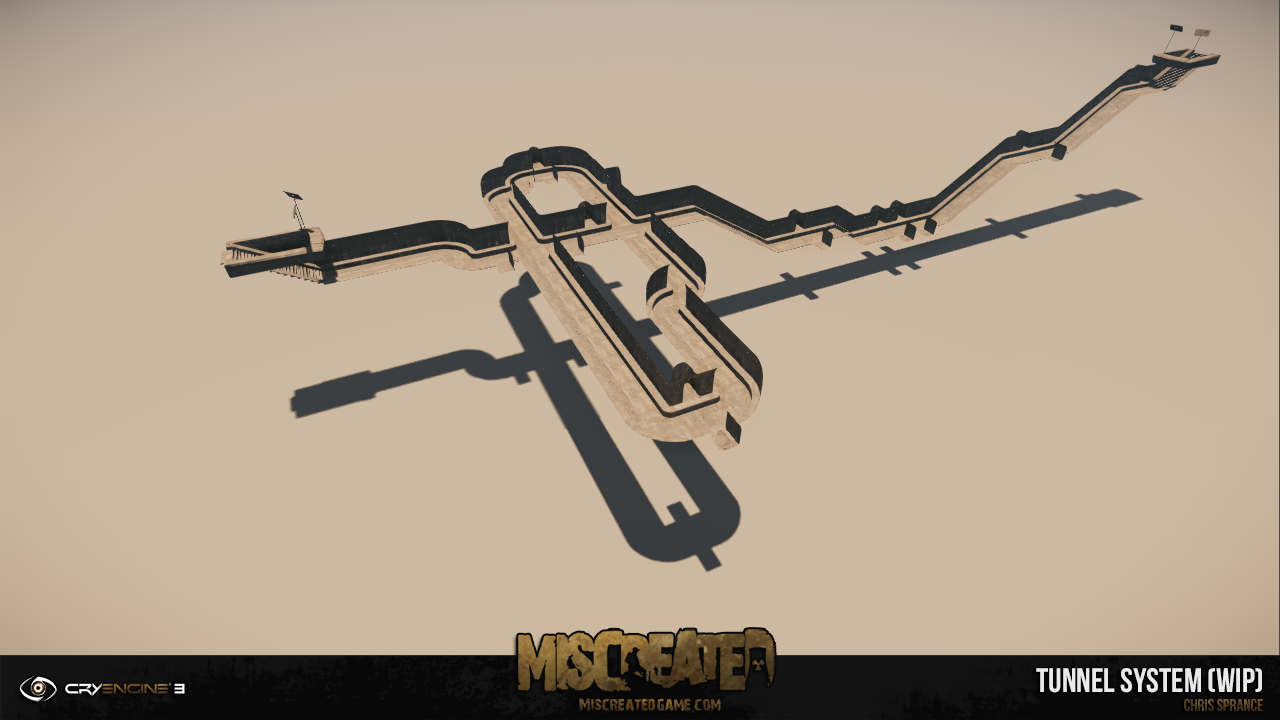 Tunnel System Interior (WIP)
as seen from the first bend from the left side of the above tunnel system