After about a week of developing multiplayer I'm finally in the position of putting out a stable release and nightly builds to follow. As I said in a previous post I'll be trying to get out at least a release every 2 days at the very latest.
What to look forward to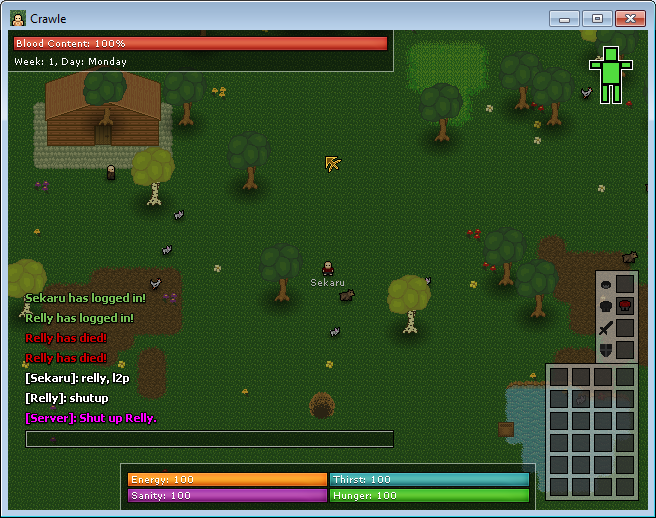 Interaction with other players! It's exactly what multiplayer is about and it adds another level to the survival aspect of the game - it forces you to work together and share your resource, or even fight for resources, making the survival even more difficult than before.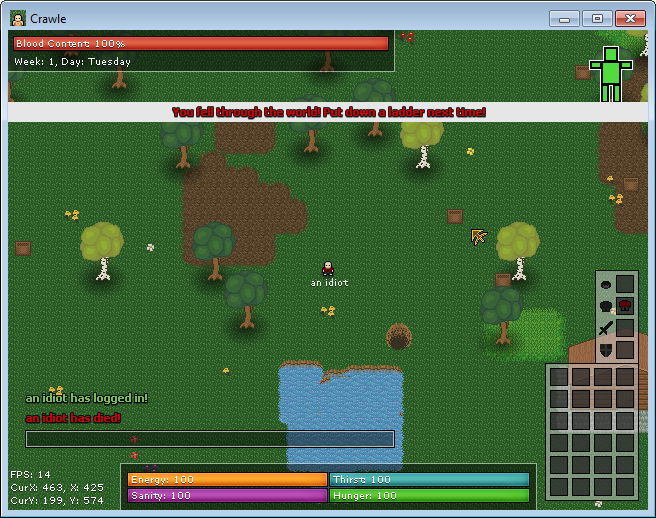 A lot more pain, suffering, and death but now your friends get to laugh at you as you scrubbishly run into a hole without placing down a ladder.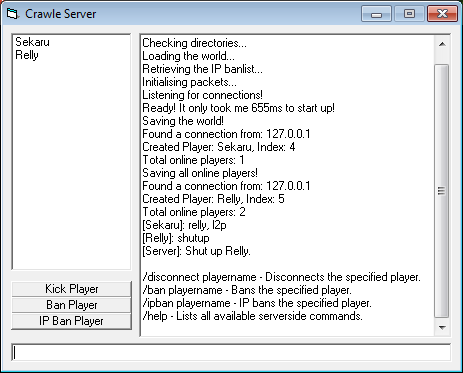 A fully open-source server! You can add/remove anything you like from the server; add extra functionality or change a feature you don't agree with - it's all up to you and I will provide full support to those of you who would like to getting into the modding of Crawle.
Bug-tracking
I will be setting up a forum tomorrow for any bug reports and I will try to fix all of them before the next Nightly (if possible). Please remember to always mention the error number (if possible) and what you were doing before it happened.
Join the forums now! Sleepystudios.com
The Crawle Sub-site
Today, we've launched a brand new sub-site for Crawle (well, improved it - a lot) where you can find all the information you need, download links, social links, etc.
Visit the site here: Sleepystudios.com