Turns out there are actually quite a few thing in PTV3 that I didn't notice at all. Most of these issues have now been fixed and I'll be releasing a hotfix today - they aren't major issues but they're very obvious bugs that shouldn't be happening (protip: don't program at 4am).
Multiplayer
Anyway, with a stable release on the horizon I wanted to get something out of the way that I put off in 0.3.0 and forgot about in 0.4.0 - multiplayer. It is by far the most requested feature and frankly it's where the game will shine, so for a stable release... why not?
I've been working on the server - just getting the basic functionality down. Just as a bit of information: the server will be completely open-source. I think this is the best way of finding and fixing bugs as a community. The game is programmed in VB6, the namings are obvious, the source is covered in comments and the language is very easy to pick up. Therefore, anyone can pick up a copy of the source and mess around with it.
Currently the idea is to have a server that is set up by someone, the world is then generated in that server and the generated world is sent to the clients who join but a local-server is something I would like to do instead in the future.
UPDATE: I've got the server-side pretty much finished structurally, I'm now working on integrating it with the client and here's the connection screen: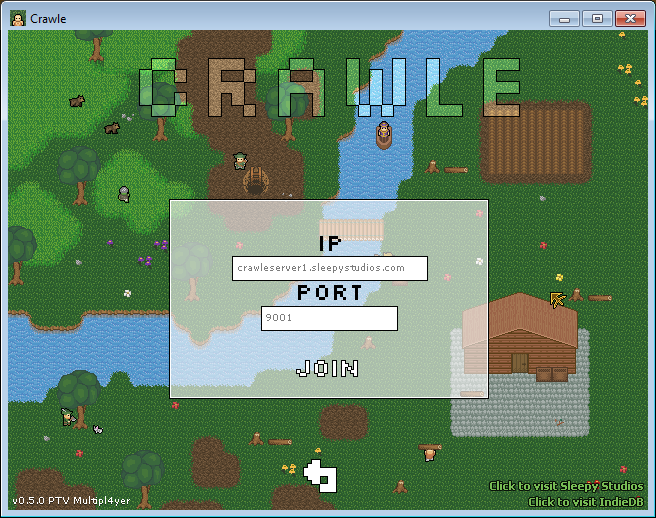 Possible Nightly Releases
I was also thinking about the possibility of releasing nightly builds once multiplayer gets stable. I think it would be a very clean and easy way to test the game out - especially since I've managed to miss a whole heap of bugs recently. Let me know if this is something you would be interested in.