Next Planned (Alpha) Version: 0.8.0.
Planned Functions:
+ Offline Mode with Local Maps
+ Add new Blocks
+ Better Map Browser with the Options (Popular, Newest, Friends, ...)
+ Better Controls
+ Better Gameplay
+ Vision Runner Website with a Map List and Screenshots
+ Friends List
? A new Logo (not sure yet)
Alpha Version 0.7.0 Improvements:
- Fixed Mouse Bug with Editor Camera
+ New Editor Camera
+ Map Limitations (Only 1 Start Block and 1 Finish Block)
+ Publish Function with Screenshot Upload
+ Working Map Browser with Filter
(see a Screenshot form the working Alpha Map Browser under this Improvements :) )
+ Offline Mode (Publish the Map Local for Offline Players)
+ Added 2 new Blocks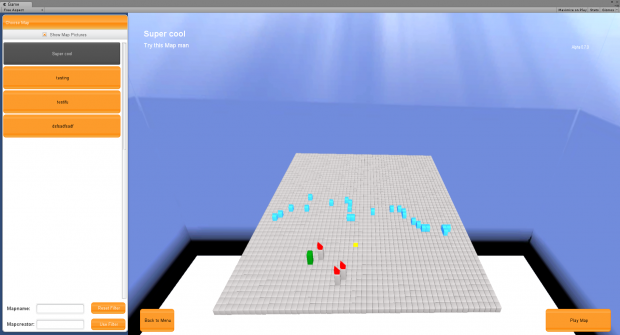 We're working hard to get ready for the BETA!
Write us your feedback and suggestions for features in the comments. We would be happy.
Thank you for supporting us!
Greetings
Dominic
Lead Developer