So there's one prominent feature that I'll be talking about and that's the Right-Click menu system I've added: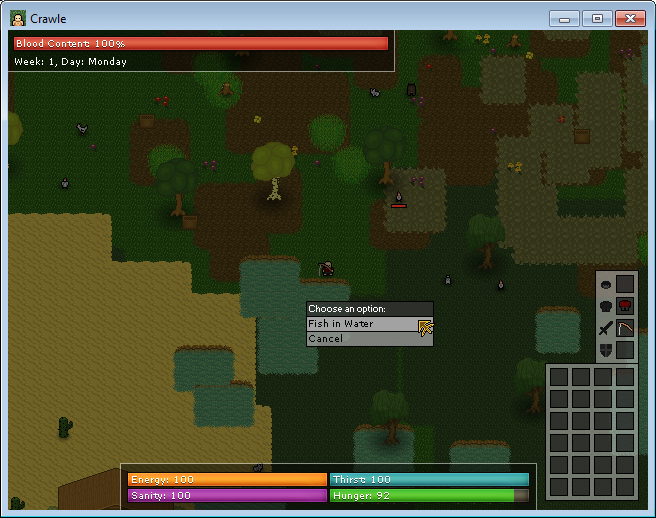 I'll be converting interactable objects to use right-click menus. For example, skinning, chopping meat and searching baskets have already been converted: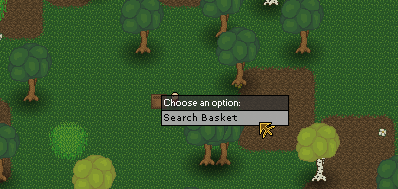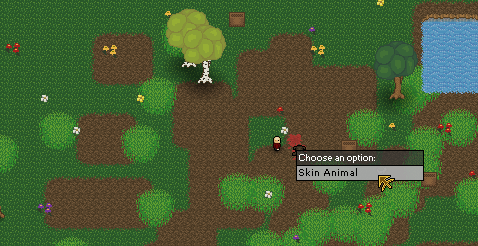 Apart from that the only other thing I've started working on is the health system, as you can see below I've removed the health bar and added a "Blood Content" bar:

I've also added the ability to bleed out. If an animal hits you well enough then you will begin to bleed out: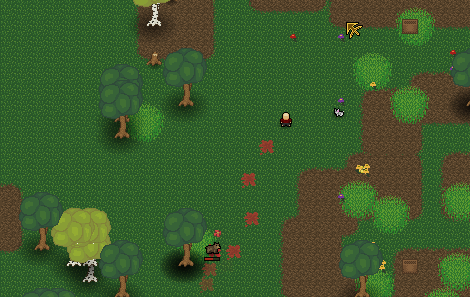 I've got a few more things on my todo list and then we'll see a PTV3. After that (and after all the testing and polishing is done) 0.5.0 will be out and I'll be working on 0.6.0 where I'll actually add caves.
Also, new Dev Log! Youtube.com