Developer Blog Number 10 - Enfield Pattern 1853
Welcome back to the tenth developer blog for Battle Cry of Freedom. This week unfortunately due to the nature of our current work we don't have very much to show. Early development of any game tends to be based more on complicated pages of code than of anything tangible, however we cracked the whips and our modeling team produced this little beauty for you to enjoy.



Introducing the London Armoury Enfield Pattern 1853 3 Band Rifled Musket. This was a rare weapon imported from England in 1862, and is arguably the best Enfield used during the civil war. It uses standard .577 Caliber with 3 groove rifling, 39" barrel, with brass furniture, and sling swivels. Its pretty.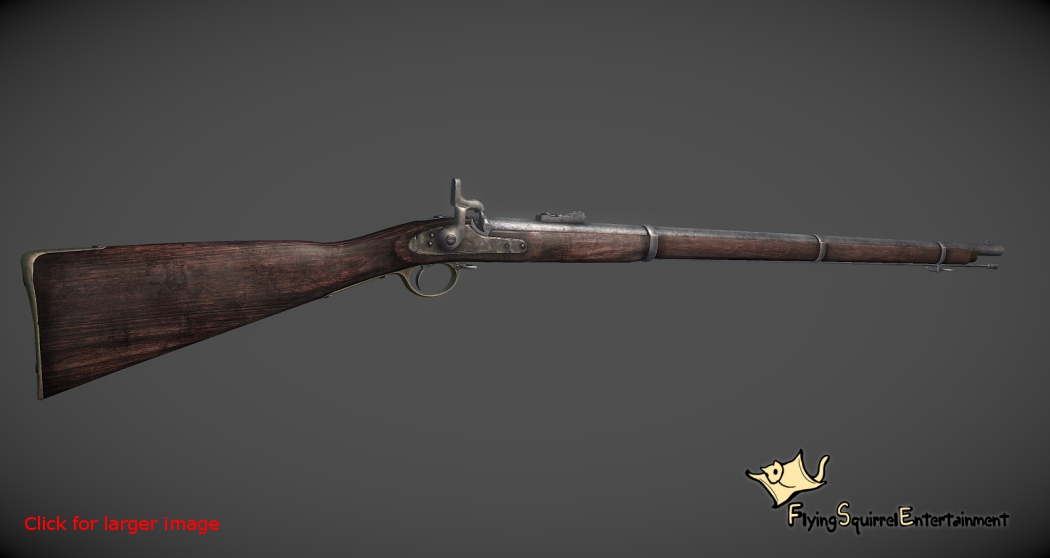 We hope you enjoy the picture, and are as excited as we are at the thought of using it ingame!
Thanks once again for your support, this game could not be made without you.
Flying Squirrel Entertainment
To take part in the discussion of this Blog please go here.