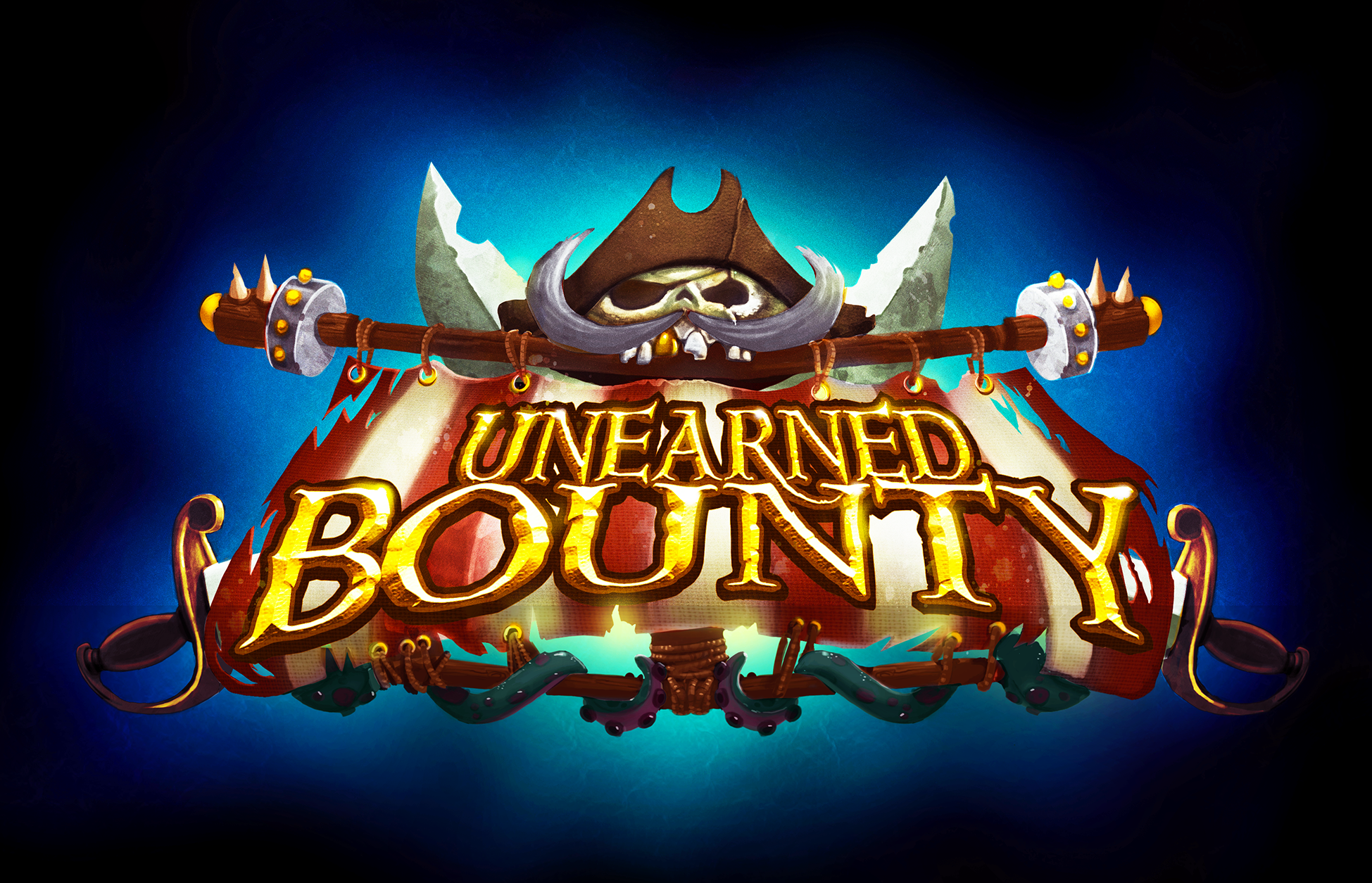 Unearned Bounty is a Free-For-All pirate ship game where you strive to become the most infamous pirate of the high seas. Within the 15 minute matches, you collect gold to upgrade your ship and try to steal kills and loot from other players. Our maps are round in the sense that you can travel in any direction indefinitely, but always find other players with relative ease.
July 1st we kicked off our first set of alpha testing and its been going really well! We'll be opening up more slots for folks from indiedb with a key giveaway here on Friday! We're running a weekly tournament on our discord, with a $20 steam giftcard each weekend for the winner!
Ping me (rjdunlap) for a key if you don't get one on the giveaway, we want a lot more playtesters participating and it is multiplayer so you friends are invited to plunder too =)
New Menu & Shader work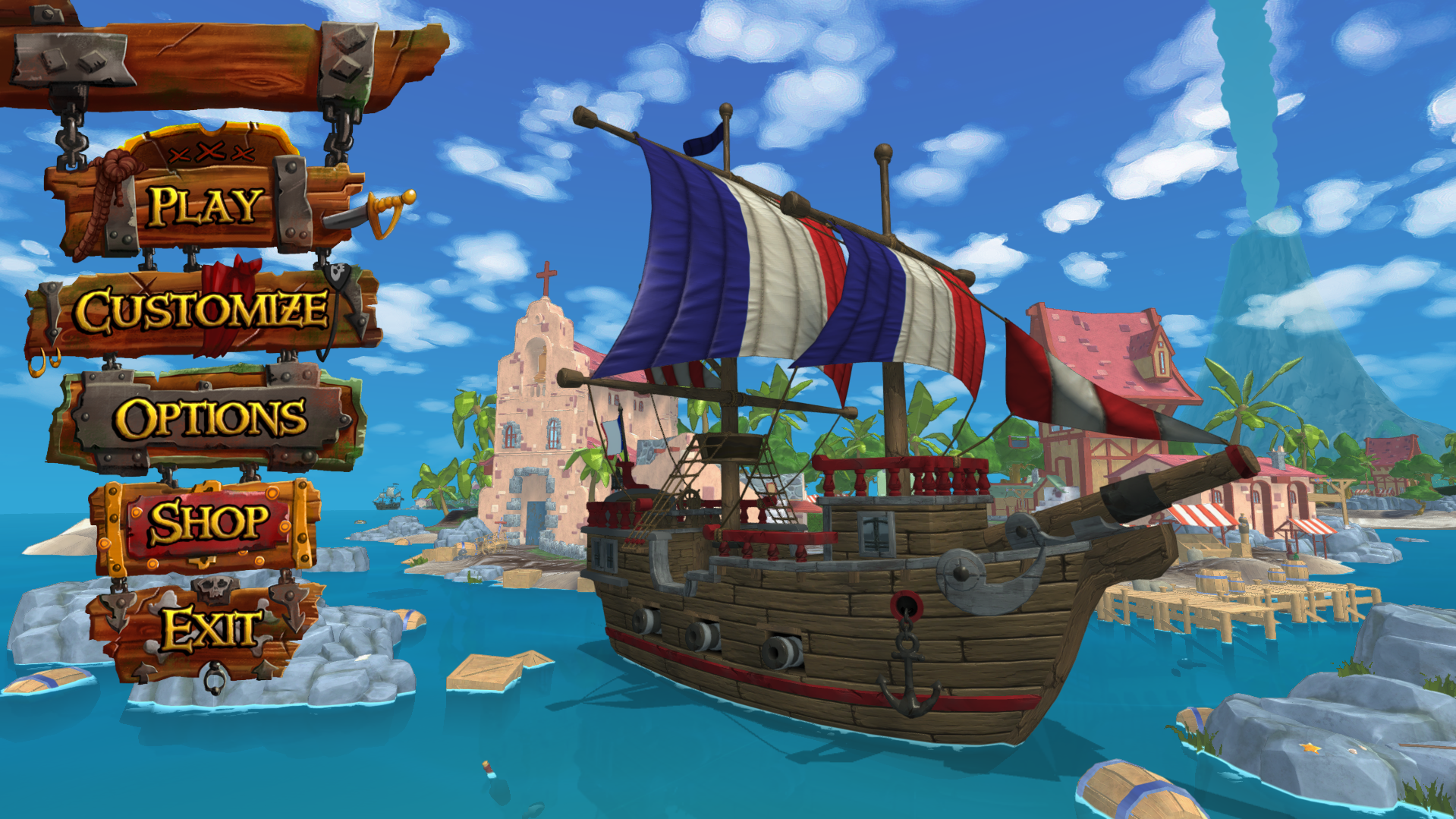 Ship customization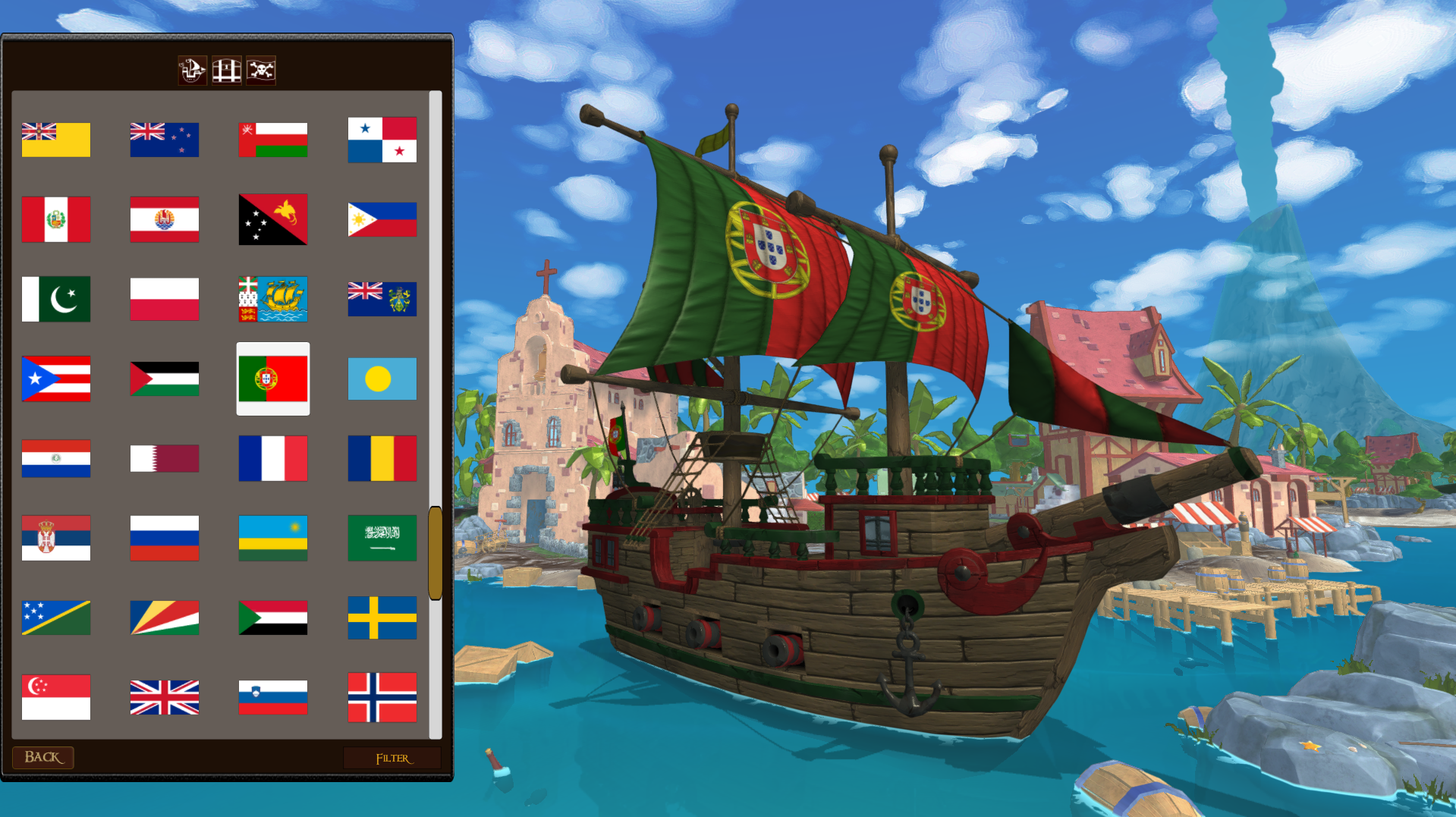 Mini-map mock up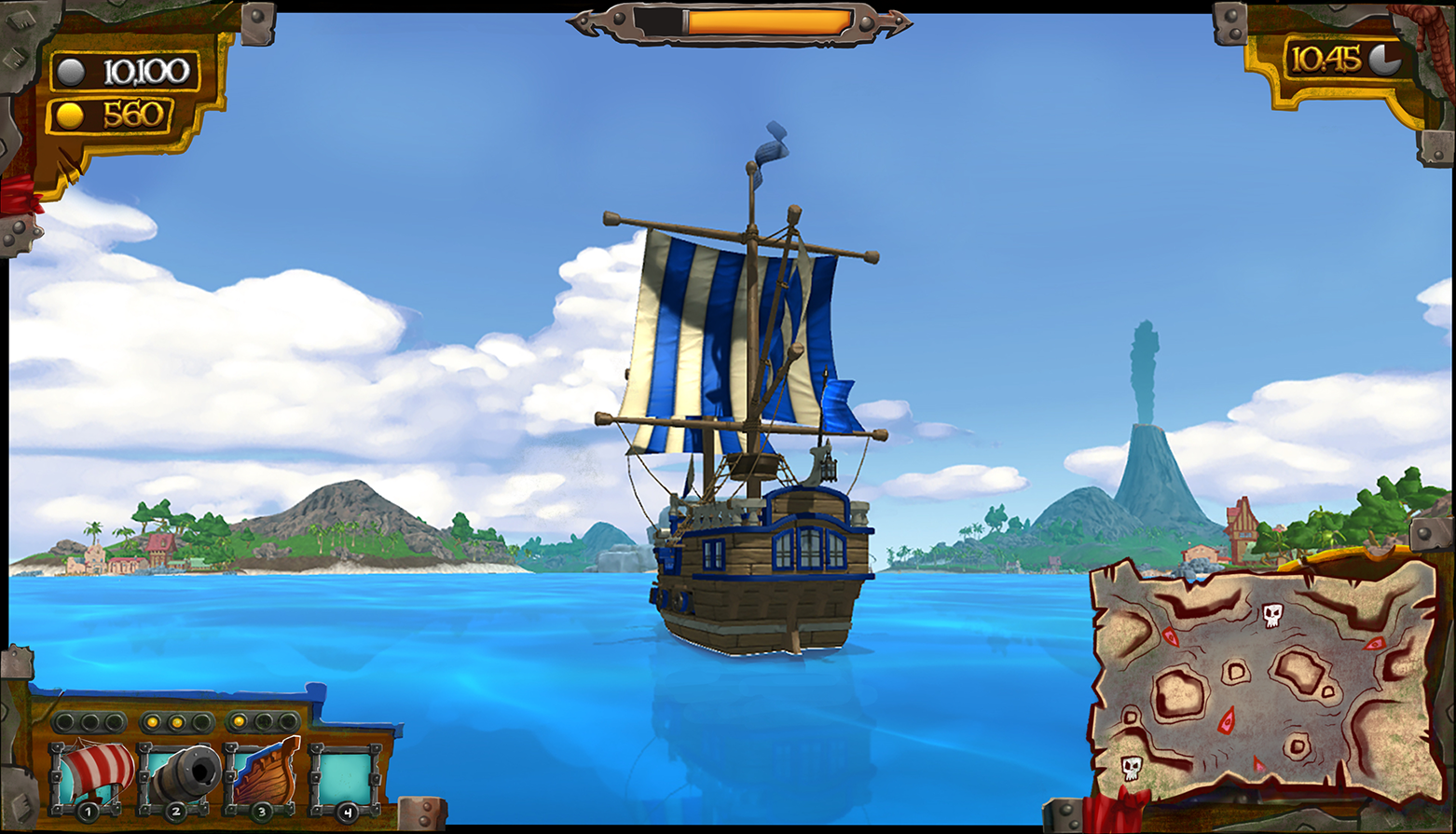 Here is the mockup for the first pass UI that we did a few weeks ago. We're still getting the minimap working shown on the bottom right, but an idea of whats to come soon!
In match screenshots
Still rough around the corners, but how things are shaping up