Updates
Levels and Missions
Damsels Missions system has been completed. Our fantastic designer has been creating our unique locations and missions that take Damsel around the world, collecting intelligence to help find captured humans and destroy as many vampires as you can.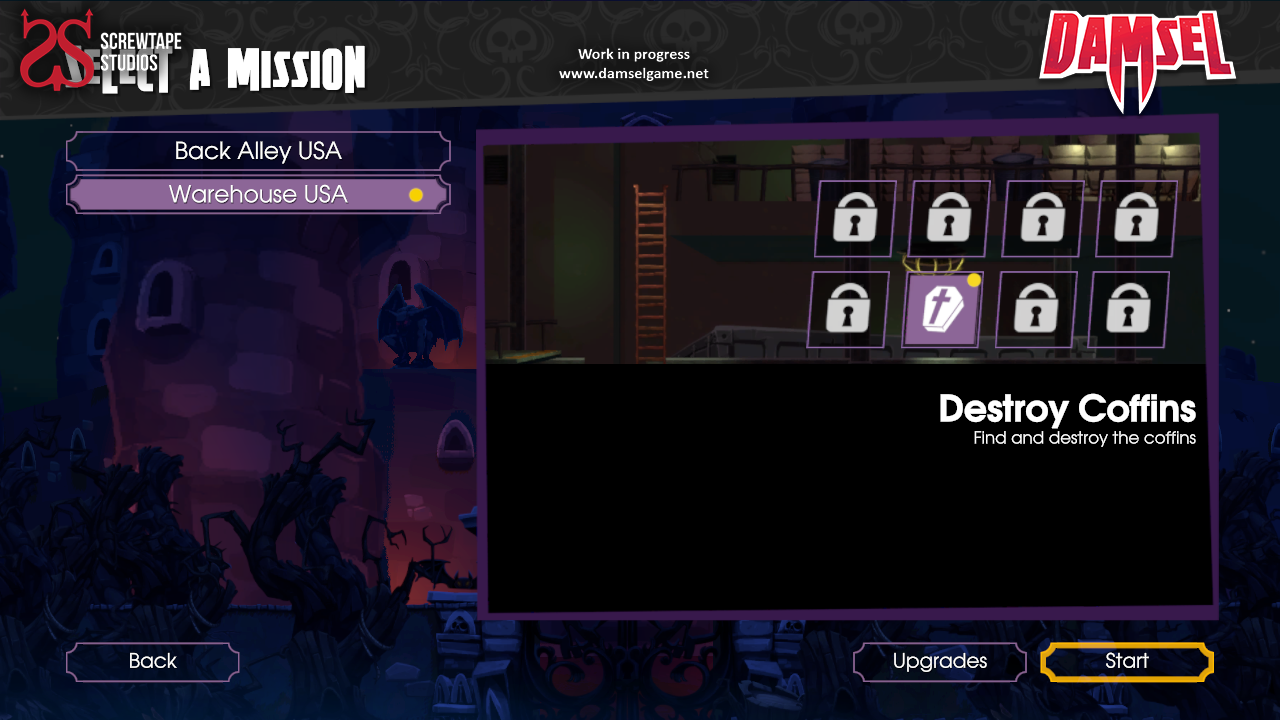 Level Select Screen
New locations will appear once you have completed the last mission.
Missions
Find Intel - As a secret agent there is nothing more important than finding new intel. It unlocks new missions and locations.
Save Hostages - The Vampires have been taking hostages, you may not know why to begin with but they need saving
Destroy Coffins - You need to destroy the vampire threat, the easiest way, is to get them while they sleep!
Eliminate Enemies - Not all Vampires are asleep sometimes they are awake and kicking. Find them and take them out.
Timed Missions - You need to remember the locations you visit
Our level locations include
Rooftops
Warehouses
Back alleys
And underground Slums
And finally we are getting ready to Start our Greenlight Campaign. Our artists have been moved to marketing assets (lucky them). We have been creating a new trailer and creating other assets for the page. We have made a great Greenlight Trailer and will be releasing it with our campaign. We will post again when we have launched our Greenlight campaign.
So what next? More Mission and Levels, finalise animations and art and adding the upgrade system. Oh and getting ready to show for the first time on the 27th February at GX in Sydney.
Meg