This week we fixed up a lot of the AI tactics where it chooses to build based on the Voronoi diagrams. The AI is a little better now at not flooding a single area with police or turrets.
Roads are also weighted more heavily now for pathing. Humans will walk on them more frequently instead of always taking shortcuts which doesn't look natural.
Also added is a pretty cool black and white film effect that will go nicely in the between-level scenes.
You can check it out in action in a video here:
Or in a YouTube link if you prefer.
Here's a screenshot of the video effect: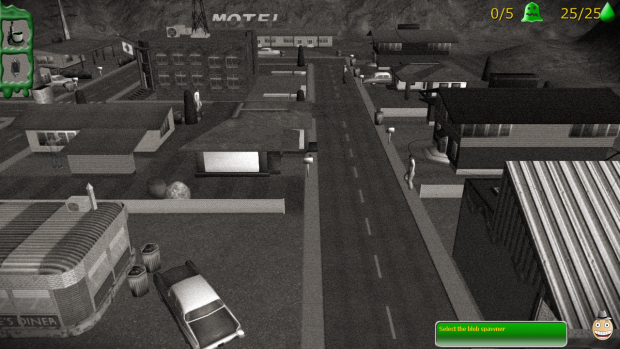 Something pretty cool should be ready for next week's update, so stay tuned!