Greetings, Arms Dealers!
Today a sneak peek on "Hall of fame" and how it is implemented in the game!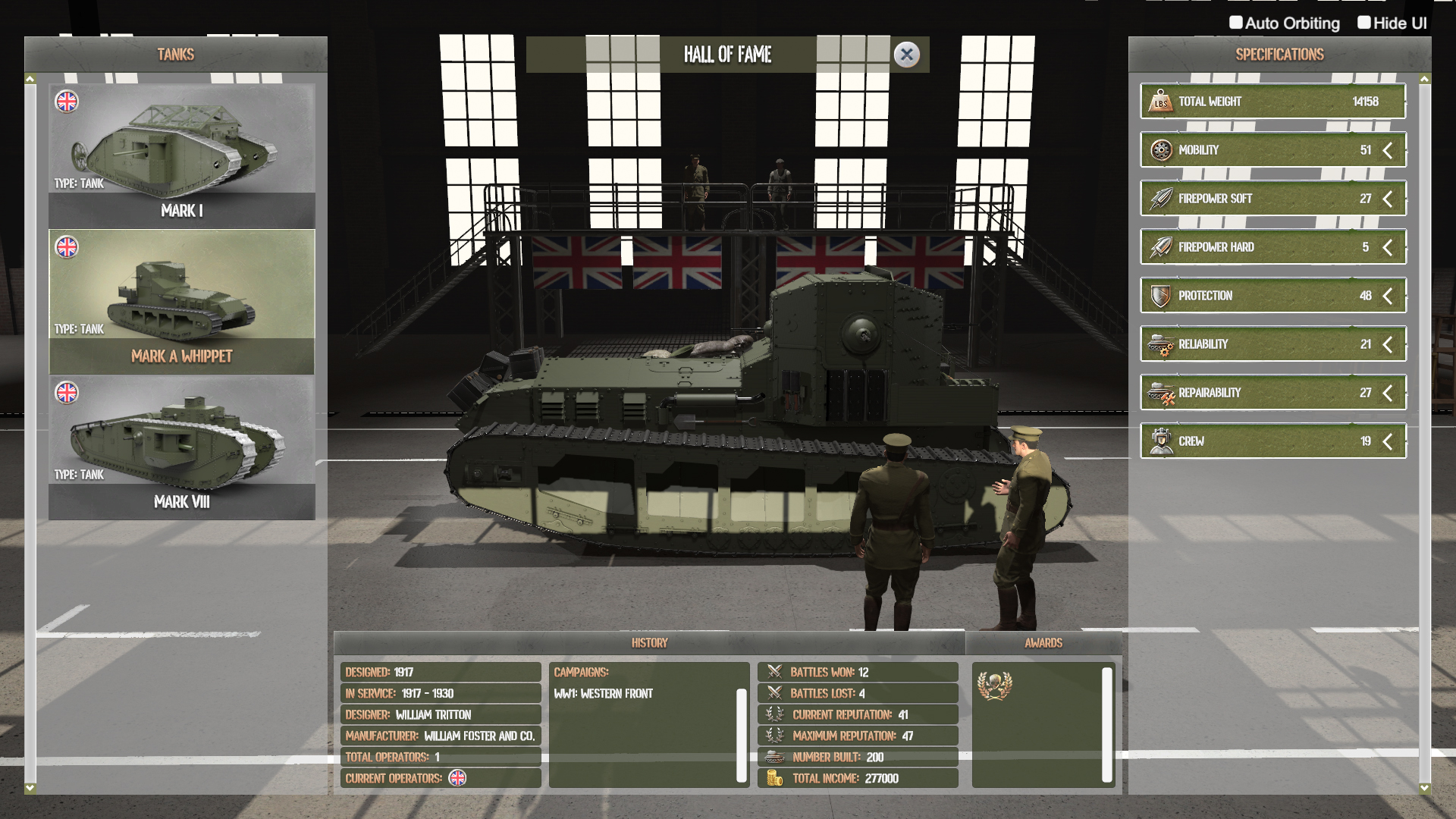 Each tank created in the game has its own unique "biography" that will be displayed with a variety of data. Such as place of origin, how many units were produced, the name of the main designer, awards and much more.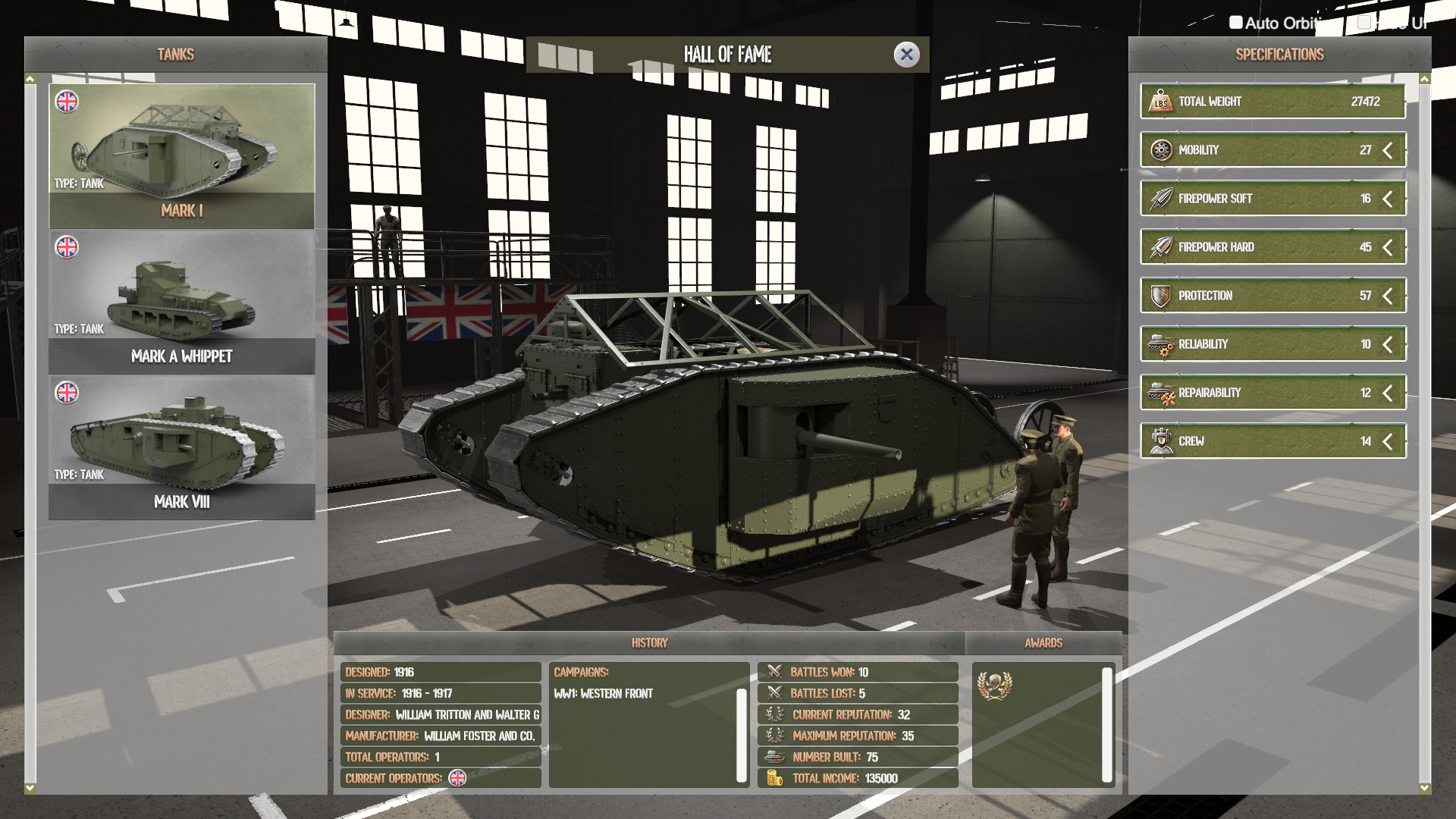 The main measure of the success of your tank is its reputation in the world, which depends on several parameters, but the main one is its effectiveness in a real battle.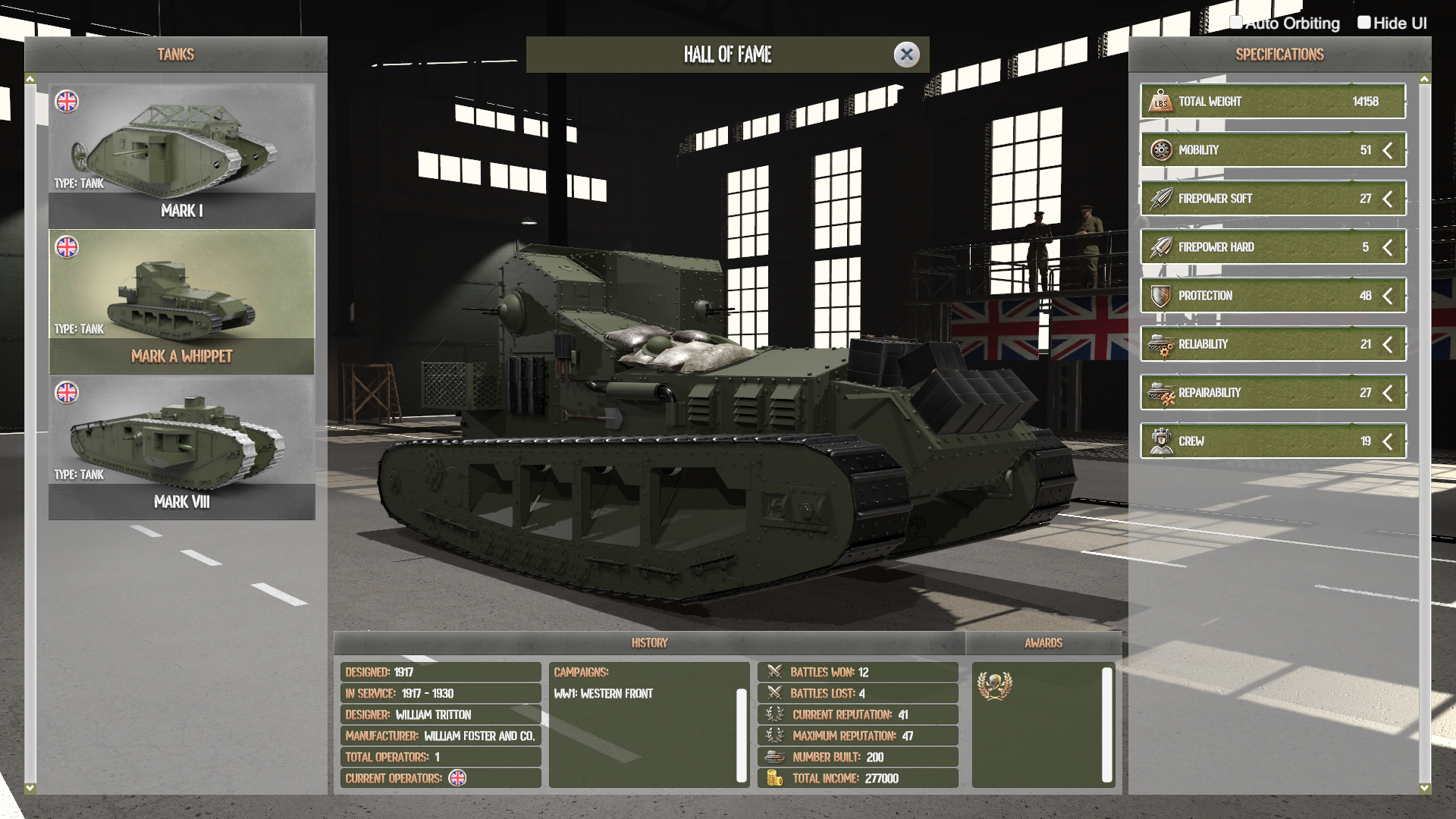 Not every tank is destined to enter the battlefield, but only there, in the very heat of war, your tanks will be tested for the strength of armor, mobility, maneuverability and quality of weapons.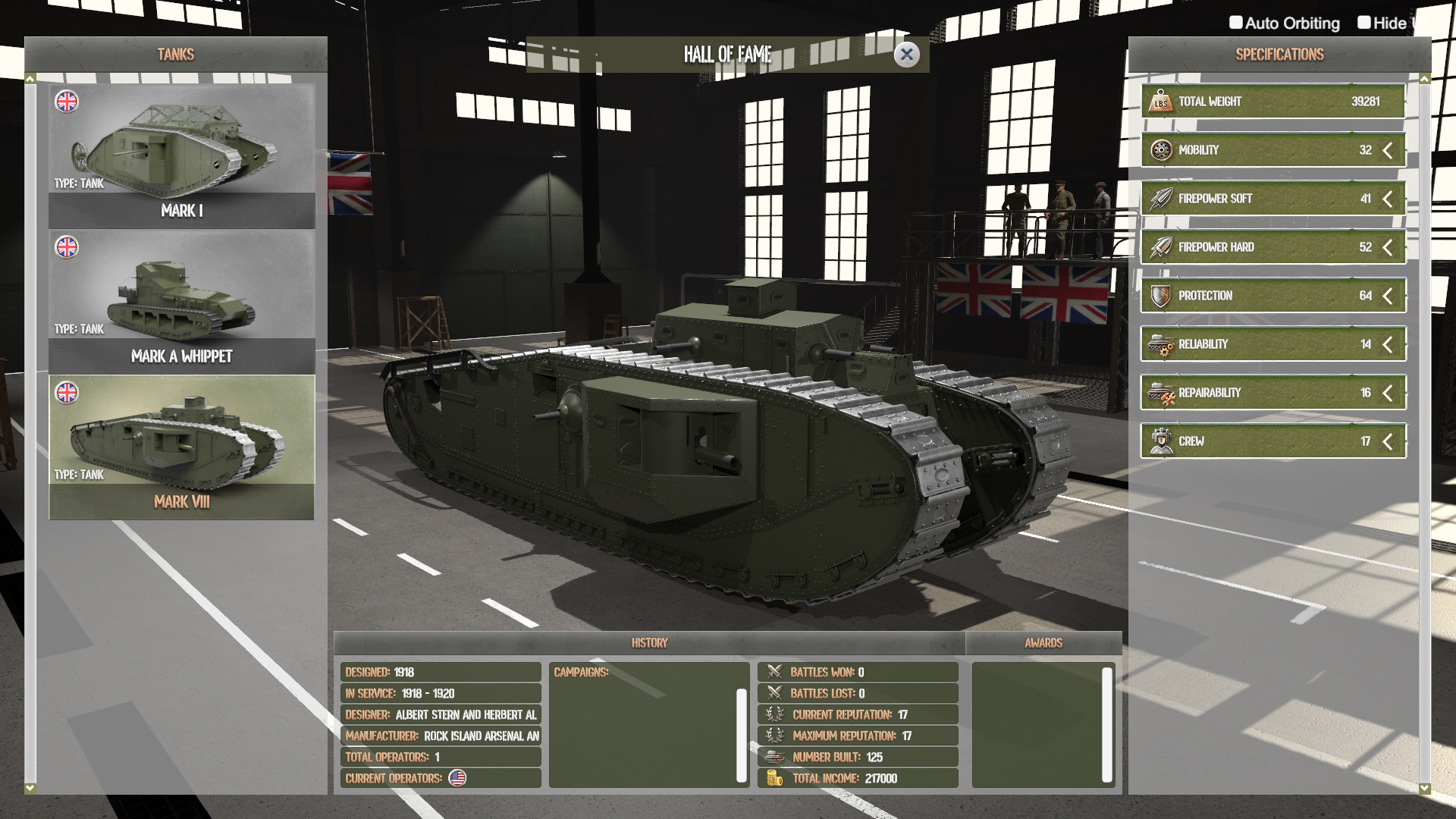 The "Hall of fame" will display which military campaigns your tank participated in and how many battles it was successful in.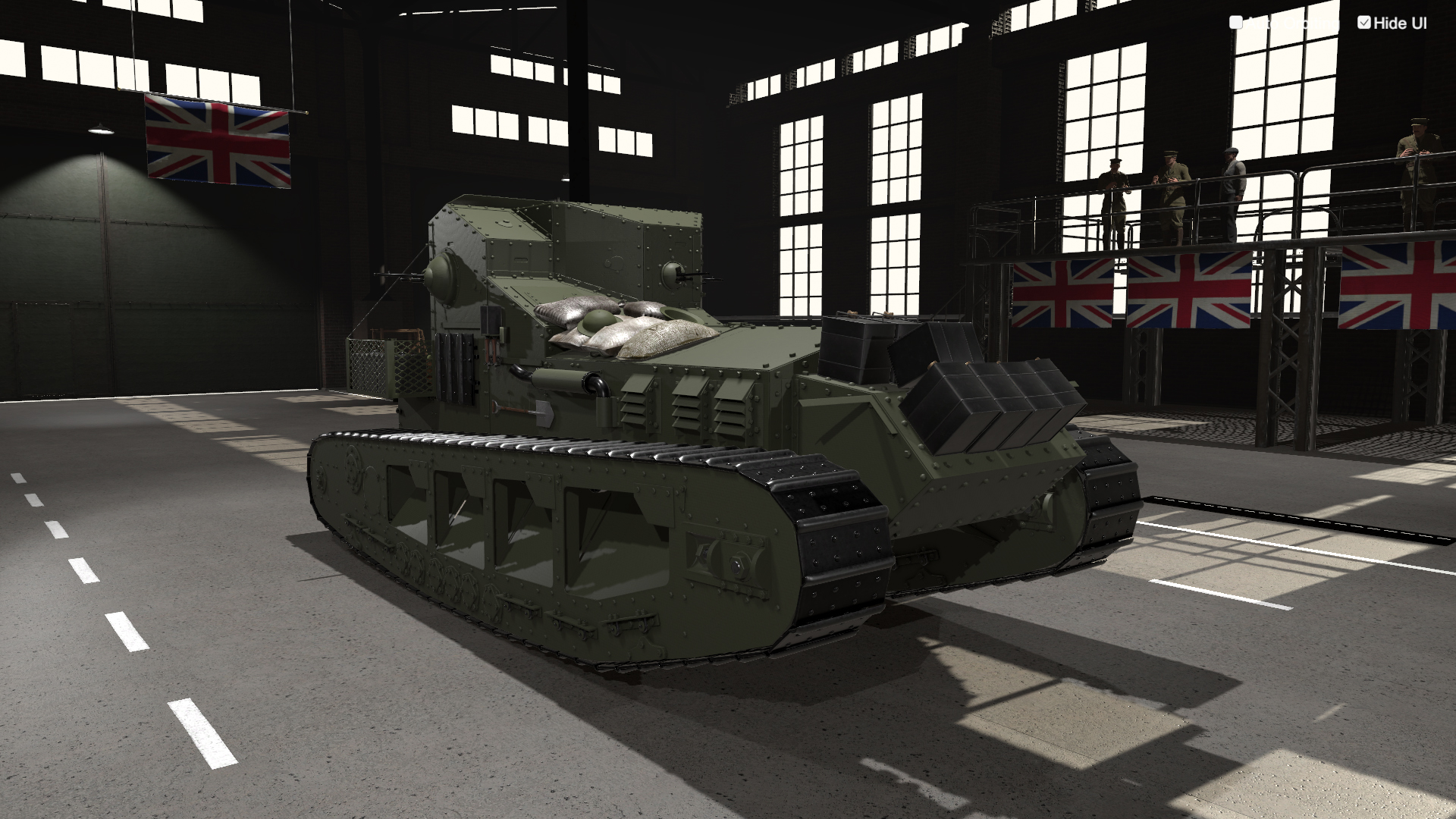 Over time, if your tanks are successful, their value and demand on the market will increase. Accordingly, more and more countries will want to become the owners of such successful combat vehicles (of course, not for free), and these parameters are also displayed in the Total operator's column. And on the right side of the interface, you can always find detailed information about the attributes of your most popular tanks.
For most recent news about the game, please join our Discord channel: Discordapp.com!