Greetings Arms Traders!
Today we want to continue the "sneak peek" series and show you the Engineering Workshop!
Engineering workshop is the place where players will fine tune individual tank components with the help of secondary tank parts, modifications. Each tank component will have several available slots for modifications, and it is up to the player to decide what modifications to choose.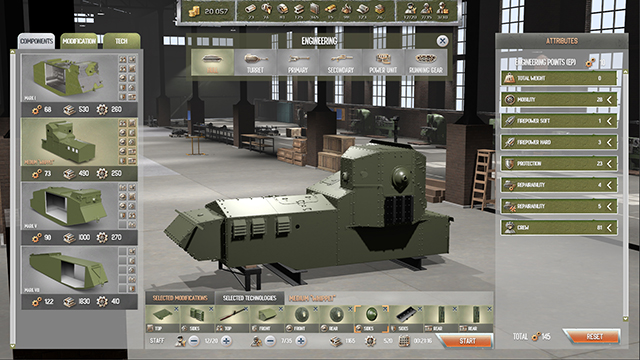 First in-line is the hull "station". After you pick one of the default hulls, multiple modification slots are unlocked, and it is time to start "engineering". Modification for hull come in different flavours – access hatches, gun mounts, stowage, fuel and many more. Each chosen modification adds its attributes to the "parent" hull, but it comes at the additional cost of both resources and man hours for production.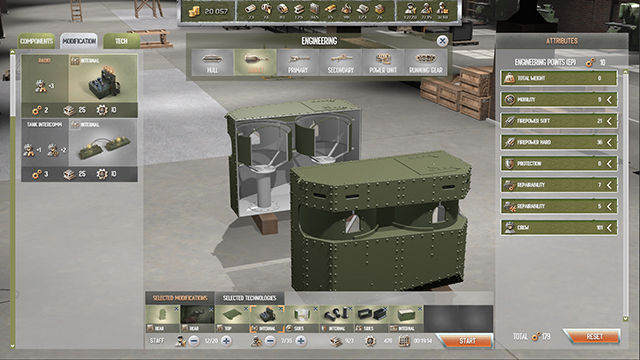 Next, is the turret "station". Here you work with turrets, sponsons and even superstructures. In a similar fashion, you shape you "dream" turret by introducing new modifications in the available slots in exchange for extra production cost. Same base tank component can be used multiple times, leading the way to many variations that can be later used during tank design process.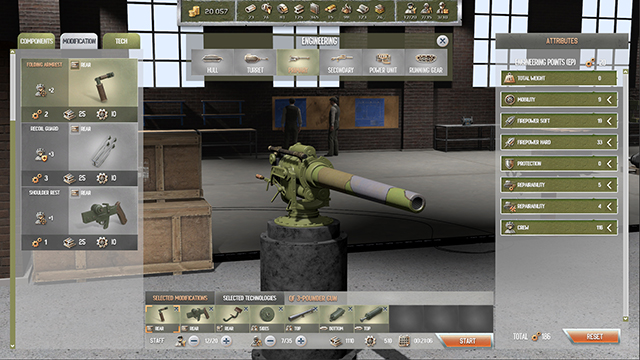 As we continue, we arrive at the third "station" dedicated to main weapons. It is here you engineer your main guns with gun specific modifications ranging from sight devices to recoil and breechblock enhances. If you ever wanted to create your own tank gun, you should definitely visit this part of the workshop.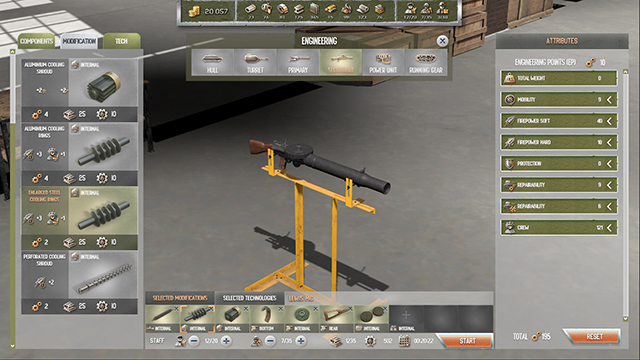 In a similar way, player interacts with secondary weapons at the fourth "station". At start that would be primary machine guns but with time other type of secondary weapons will make their appearance. Again, player will have multiple options available to choose from including, but not limited to, cooling, feed, barrel and sight modifications.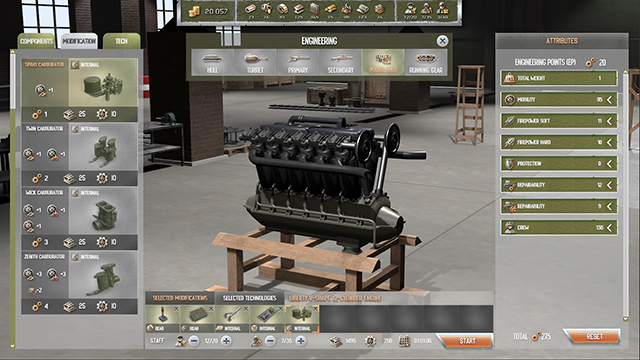 At the fifth "station" player will have a possibility to interact with various power units. Transmissions, clutches, injection devices, exhaust systems and many others await the player here.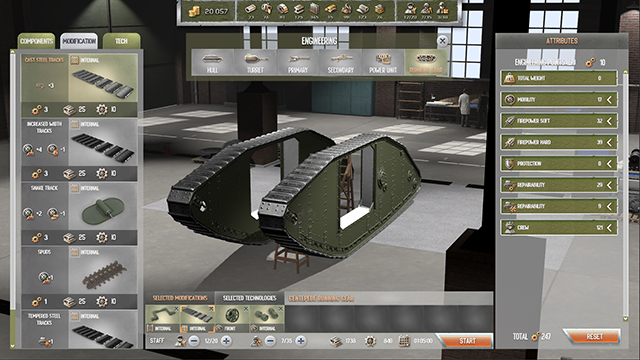 Last, but not least, comes the running gear "station". If you ever wanted to experiment with various tank tracks, rollers, and suspensions – than this is the place for you.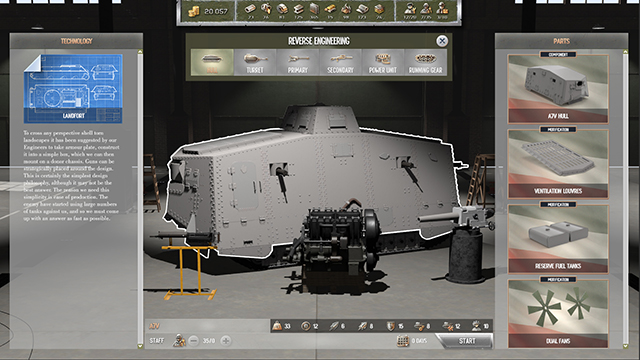 Of course, this overview won't be complete without mentioning the reverse-engineering "station". As soon you get one of the opponent's tanks, this stations gets unlocked and you get start dissecting enemy tanks for various pieces of equipment and technologies.
For most recent news about the game, please join our Discord channel: Discordapp.com!