Greetings, Arms Dealers!
Main guns! This is the name for this week's update. Today we want to give you an opportunity to have a closer look at two main WW1 British guns that you will find in Arms Trade Tycoon Tanks: QF Hotchkiss 6-pounder and it's shorter brother, QF 6-pounder 6 cwt version.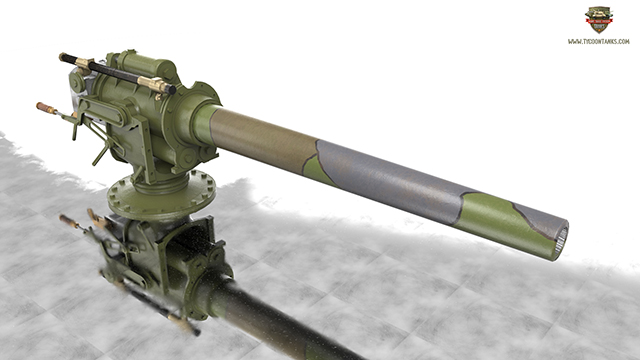 Quick firing 6-pounder was a family of light naval guns introduced in 1885 to fight off fast and small vessels such as submarines and torpedo boats. Over the time, multiple variants were produced, with relatively large variation in barrel length. These guns were so popular that quite often both sides in a conflict used them.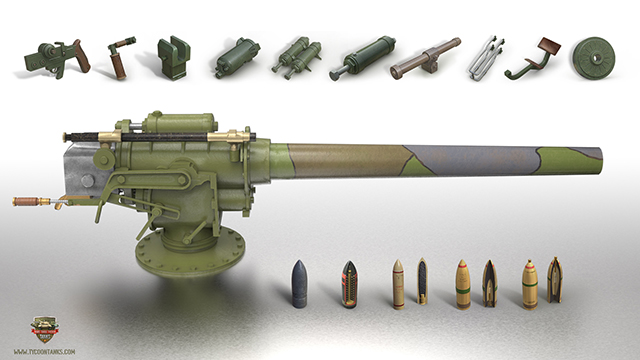 When the first tanks emerged, the British Army was faced with the difficulty of providing this new class of weapon with an adequate gun. The already existing 6-pounder naval gun was considered as the most promising candidate for this job. After all, it was a relatively compact weapon that could be fitted into the tank and it did possess a high explosive ammunition to fight off German infantry and artillery units. It was decided to mount one gun per side sponson totalling two guns per "Male" tank.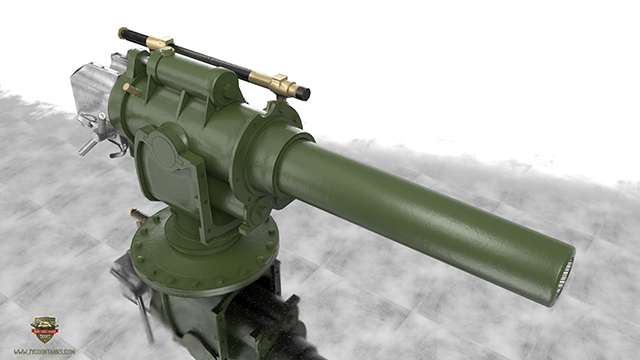 Unfortunately, this gun turned out to be far too long for the tank. The end of the barrel would often dig into the ground or hit other obstacles as the vehicle traveled over the battlefield. Instead of re-evaluate the tank design, the British chose to simply shorten the gun. This design decision did cause a reduction in muzzle velocity. But that was deemed acceptable as tank guns of the WW1 era were mostly used at short ranges of a few hundred meters only.
To finish this update, we want to reveal some of the various modifications and ammunitions for the main guns that you will find in the British tech tree in Arms Trad Tycoon Tanks.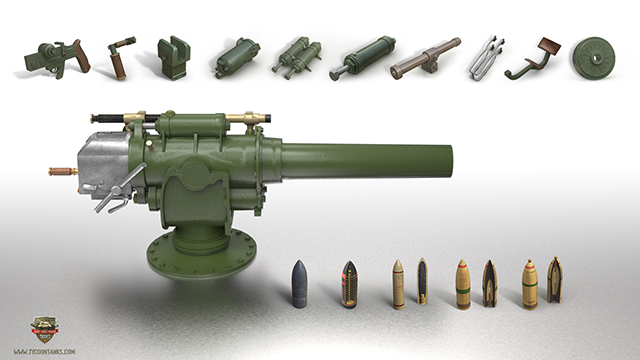 Follow our progress on Instagram or join our Discord channel to chat with devs!