Hello there!
You have planned. You have researched. You have procrastinated.

Now is the time to START MODELLING!

First things first, roll up your sleeves and be comfortable where you are - if you aren't comfortable in your workspace, you have to tend to it! Now, open up a new Blender project and make it your own playground. You can: add a plane to make a floor, add a cube, scale it, rotate it to make a wall...you catch the drift. You have to be com-fort-a-ble!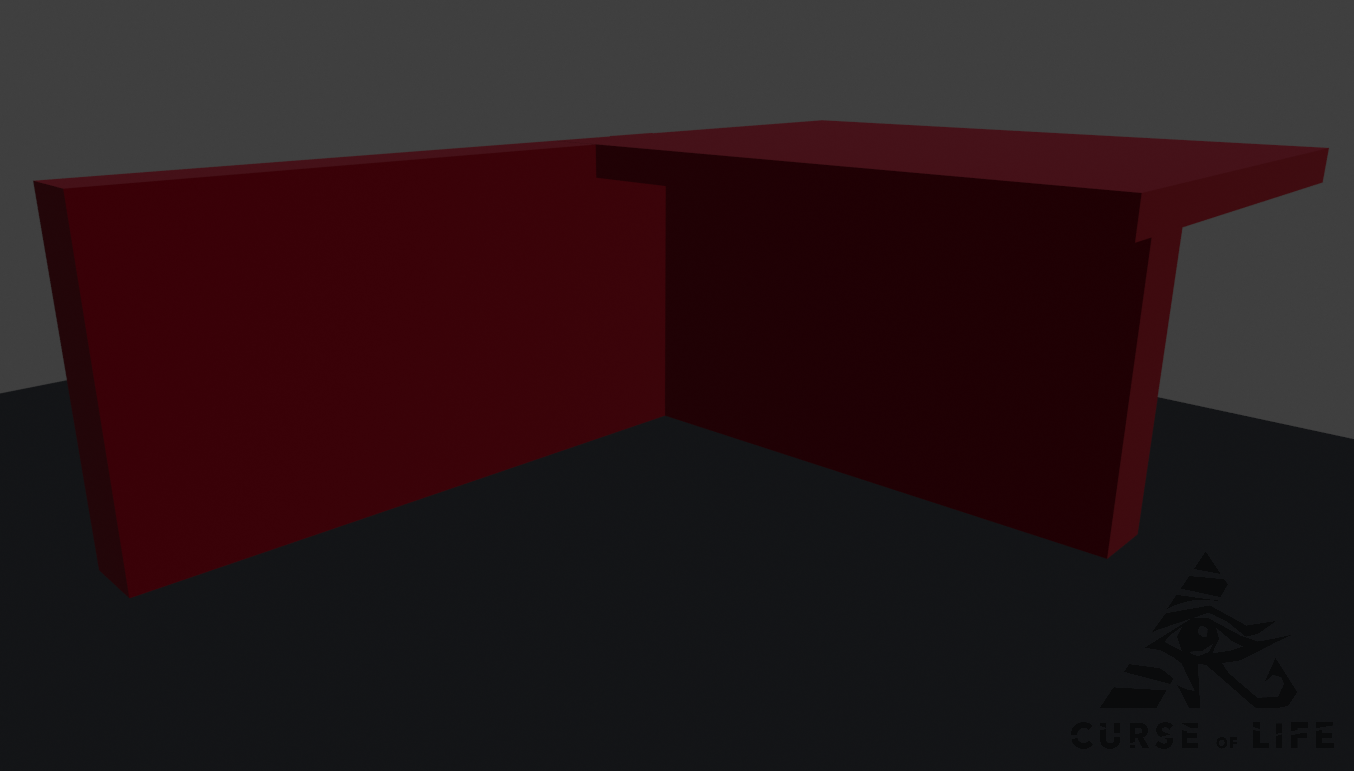 Also very important is you have to make sure to work on the same scale as the other 3D artists on the team - it makes things easier later down the line.

Since we're starting now, you can take it slow and warm our fingers with a couple of small props.
Then we can model the small houses and after that is done and polished, move onto the bigger and flashier models like the bridge.
Always keep an eye on the list, do not model anything unnecessary and stick your priorities!
The developer will need some assets as soon as possible so let's model those and we can build a small testing scene for the first mechanics.
The Button will be activated by throwing a small stone. That is the mechanic and we can indicate that the button is a target by placing kind of a crosshair in the corners of the button "holder." I call the thing that holds the actual button, the "holder" and I'll be using that word a lot.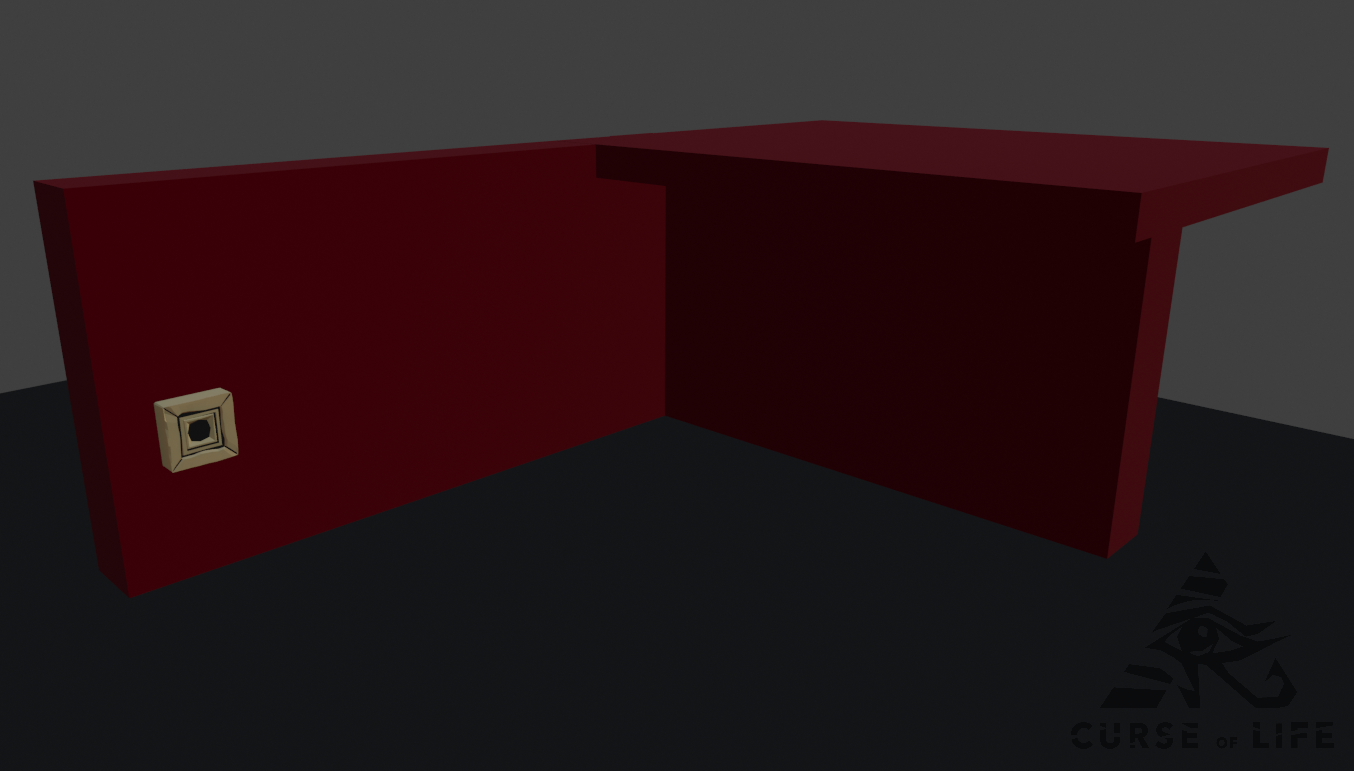 The Lever is an interactable object and it has been used for a while in movies and gaming alike. So we cannot really do too much here because the general public already know what a lever is and what you do with it. The design of the holder, however, has the same principle as the button's: same irregular stone texture and also high-contrast black squares that will draw the player's eye to it.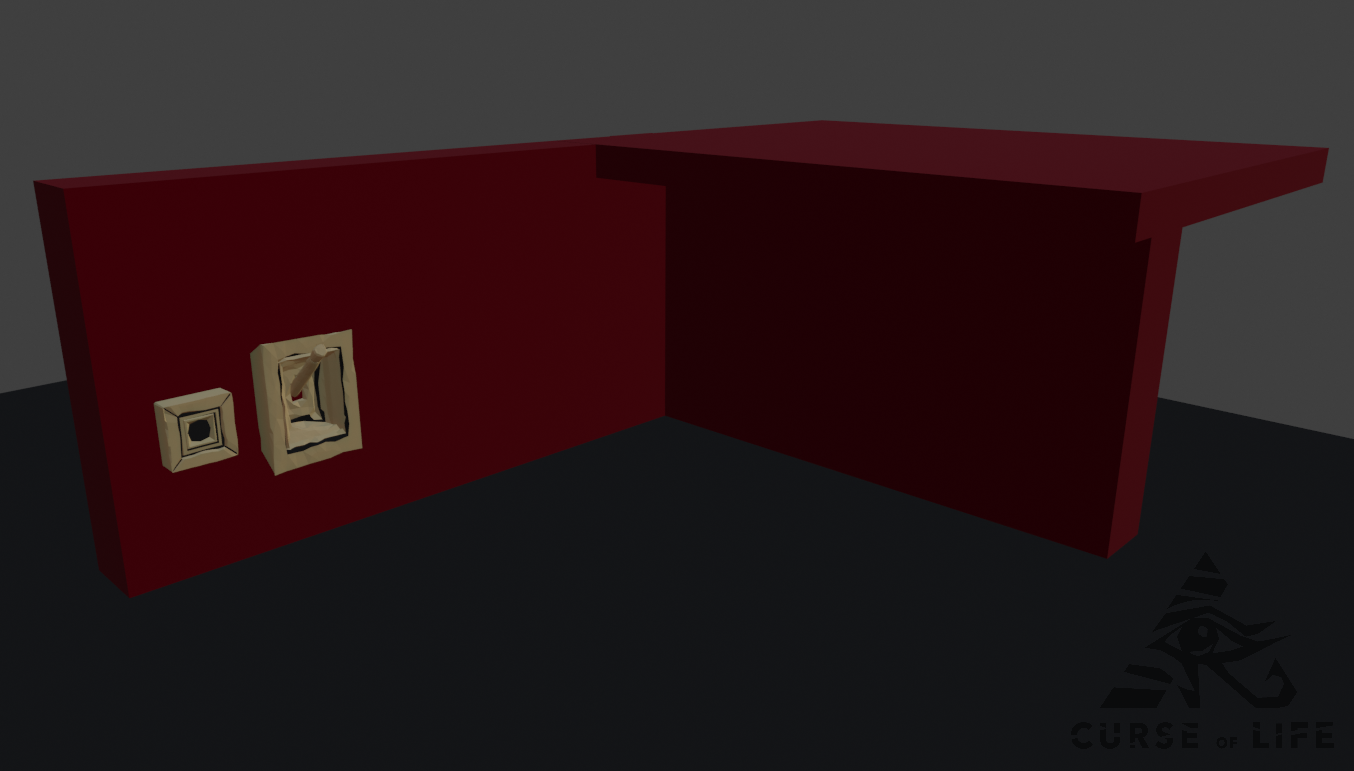 The Stone Door is very basic too, and I've applied this stone texture by tinkering with some modifiers and sculpting to my liking. The basic shape of the door holder is very simple: I started with the pillar on the left, building depth with extrudes and bevels and then I simply mirrored it to the right and to the back aswell. All was left was modelling a thin stone door by subdividing a cube and applying this irregular stone-y texture I've been doing.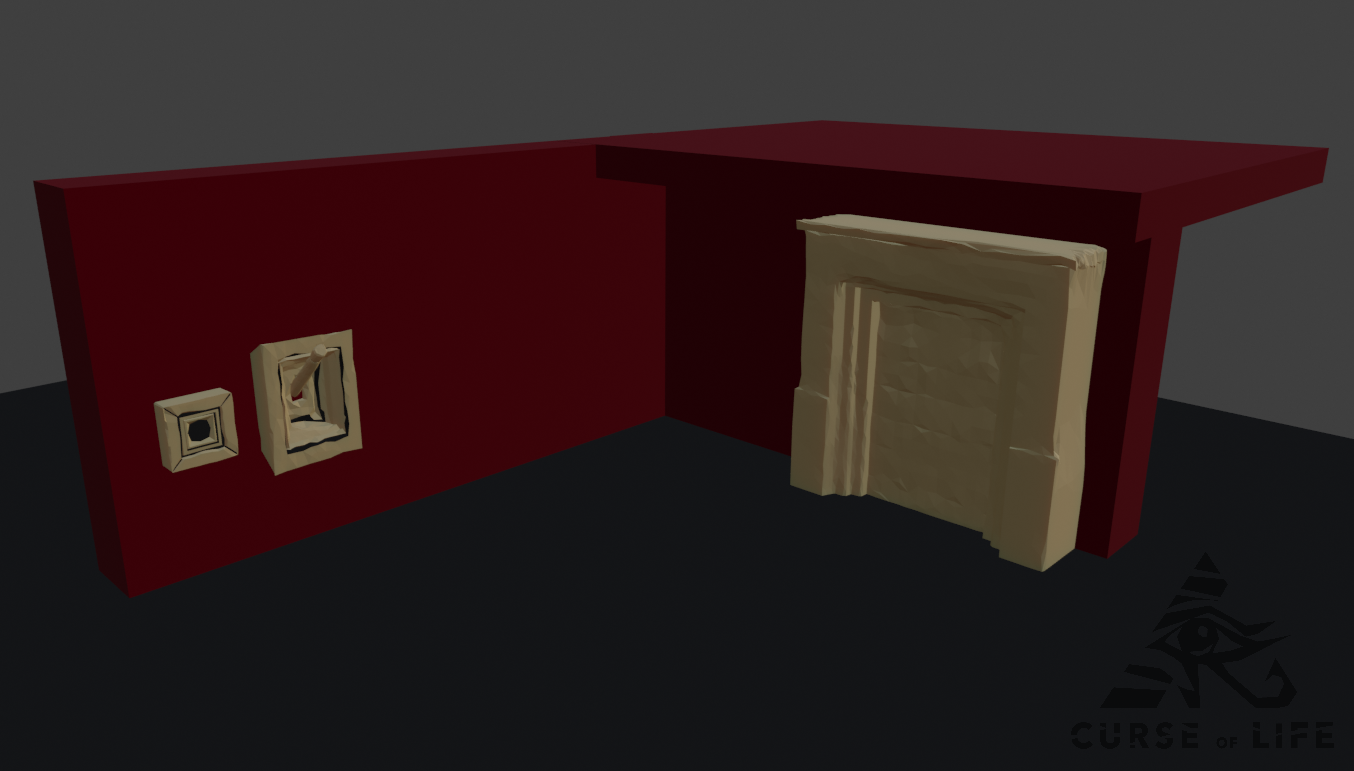 The Stone Stairs were modelled by making a couple of cubes and turning them into stones. Subdivided them a bunch, then sculpted to achieve the shapes I wanted. Then, by rotating, scaling, and mirroring these stones we can make these stairs.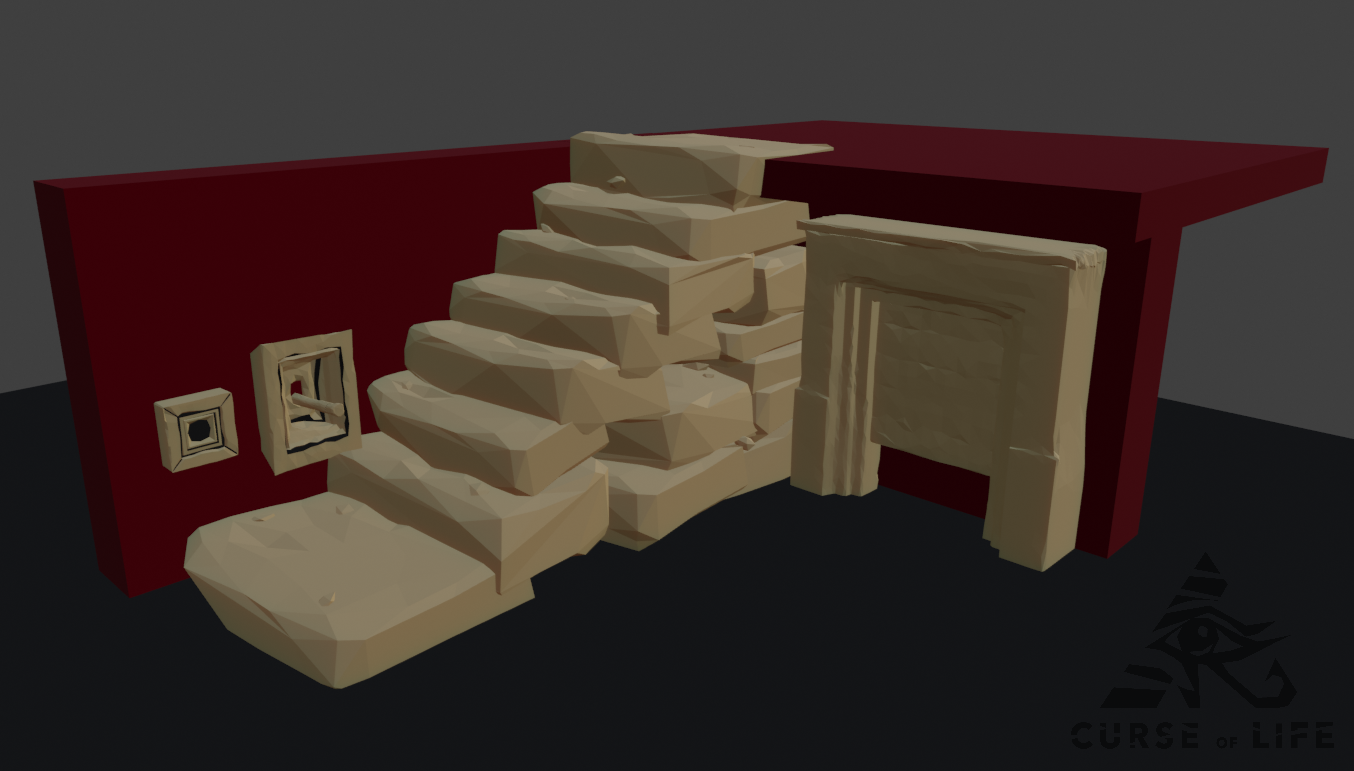 If you've liked this kind of post, please criticise and comment here! Ask anything you like, we will be glad to help you :)
Remember to follow us on social media! We are on Twitter & Instagram.