Hello There,
My name is Matt and I am the lead developer of this project. For those of you who don't know, Game Of Engines is a simple application that allows users to create their own video games for Pc, Mac and Linux. In this article I will talk a little about the unfinished stuff.
1. Welcome
Welcome to our 3rd Development Log. Thanks to our new followers, we have almost made it to 50. In this article I will discuss all of the extensions of the toolkit that I never got around to finishing so here we go...
2. Lost Project: Lua Diamonds
Lua Diamonds was a small Lua IDE for editing scripts in the Toolkit. It featured syntax highlighting, auto-correct and all that good stuff but sadly was not completed due to Qt String Updating problems. Shame.
3. Lost Project: Team Management
This was a window that allowed the user to allow other developers to help with their project. This was for team's to easily edit assets, make changes and contribute to the project without the need for constant reloads. Sadly, I have not gotten around to finishing it due to the Multiplayer features that I am working on.
4. Lost Project: Asset Editor
The asset editor was a very, very simple piece of software that allowed users to edit or create tilesheets straight from the Toolkit. This was sadly never completed as I did not find time to finish it and debug.
5. Half Finished Project: Publishing
Currently, the Toolkit allows you to publish your games as open source - This means that only people with access to the Toolkit will be able to play it. I DID create a publisher that created an actual application from your game but that was for Mac and I have yet to port it over to Windows (Light Engine Alice)
6. Templates
Enough with this unfinished and onto the finished. By publishing your game's as "Open
Source" - They can become templates. Templates act as a base for your game. In example, if you wanted to create a platformer but didn't know where to start then you could borrow a template from your friend's version and just add your own graphics. It is late so I will not talk about Templates too much but here is a screenshot of a simple template for use when creating an RPG (You can find this in the Downloads page but it required version 1.2 of the toolkit):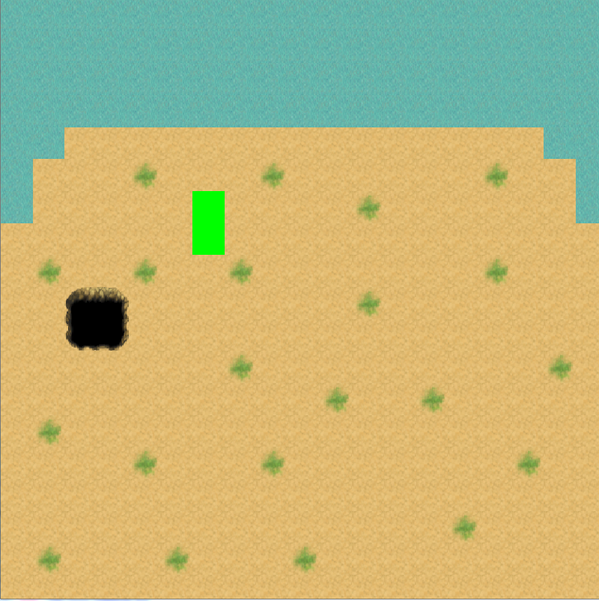 7. Want The Toolkit?
If you would like to get the Toolkit but don't want the hassle of going through indiegogo then please visit out official website: Evil Waters and purchase it from here for just £10.
8. More Updates
Before I reveal the latest version of the Toolkit, I will first be releasing a 2-Part Dev Log containing loads of info, statistics, ect so be sure to check those out in the meantime. Also, as mentioned, you can now purchase the Toolkit directly through our website for just £10 - Every little helps and I am slowly running out of money to further development so if you wish to develop your own games then please feel free to purchase.
Thanks For Reading,
Matt