Dev Diary: v0.2 Preview
So, we're taking a new approach where we make smaller but more regular updates in the hope that will keep you guys more up to date. Let's take a look at where we're at so far.
HUD and UI/UX Rework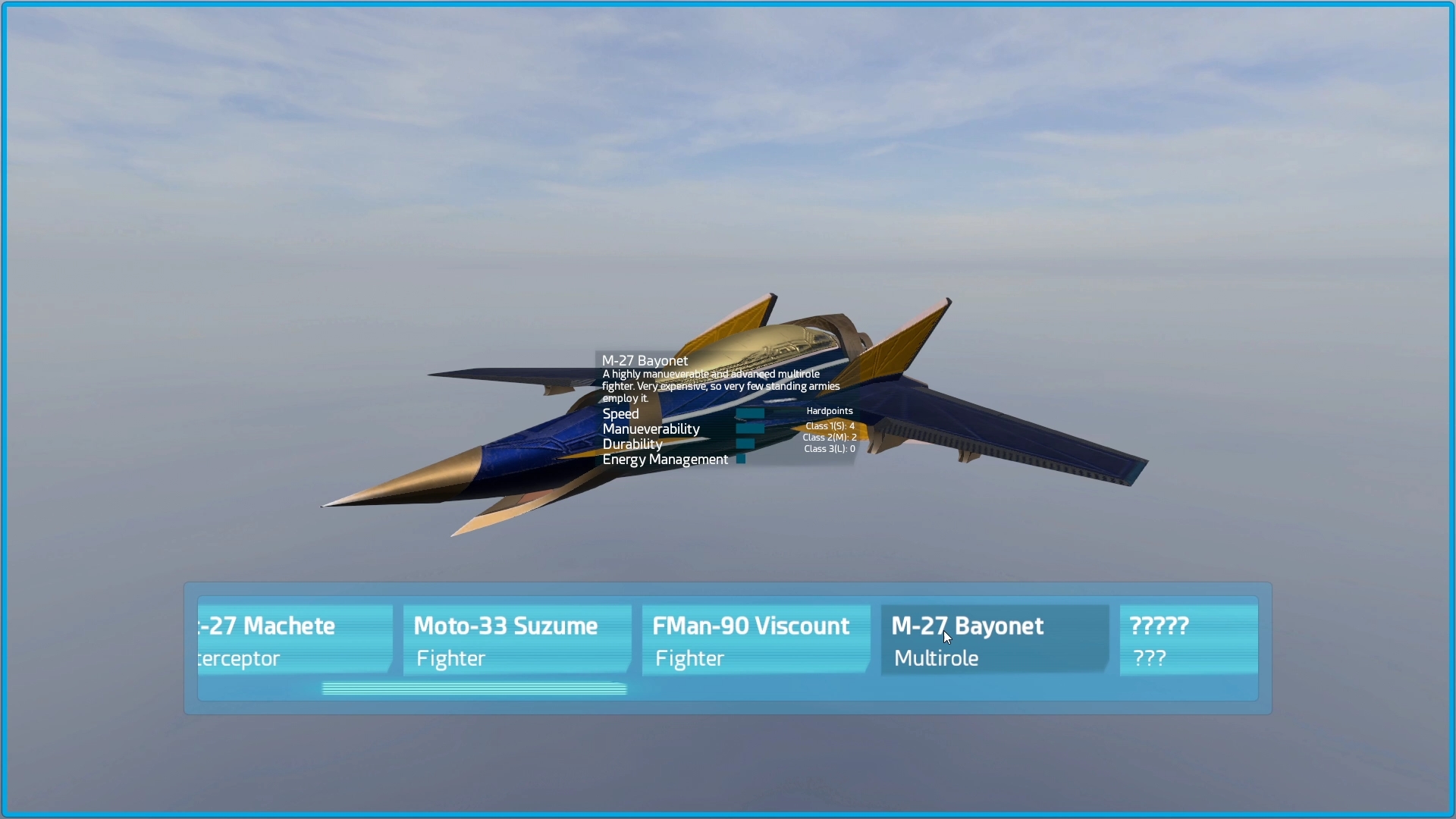 We're slowly but surely improving our HUD and UI/UX. The aircraft selection menu has had a simple font change, but it's made a noticeable difference.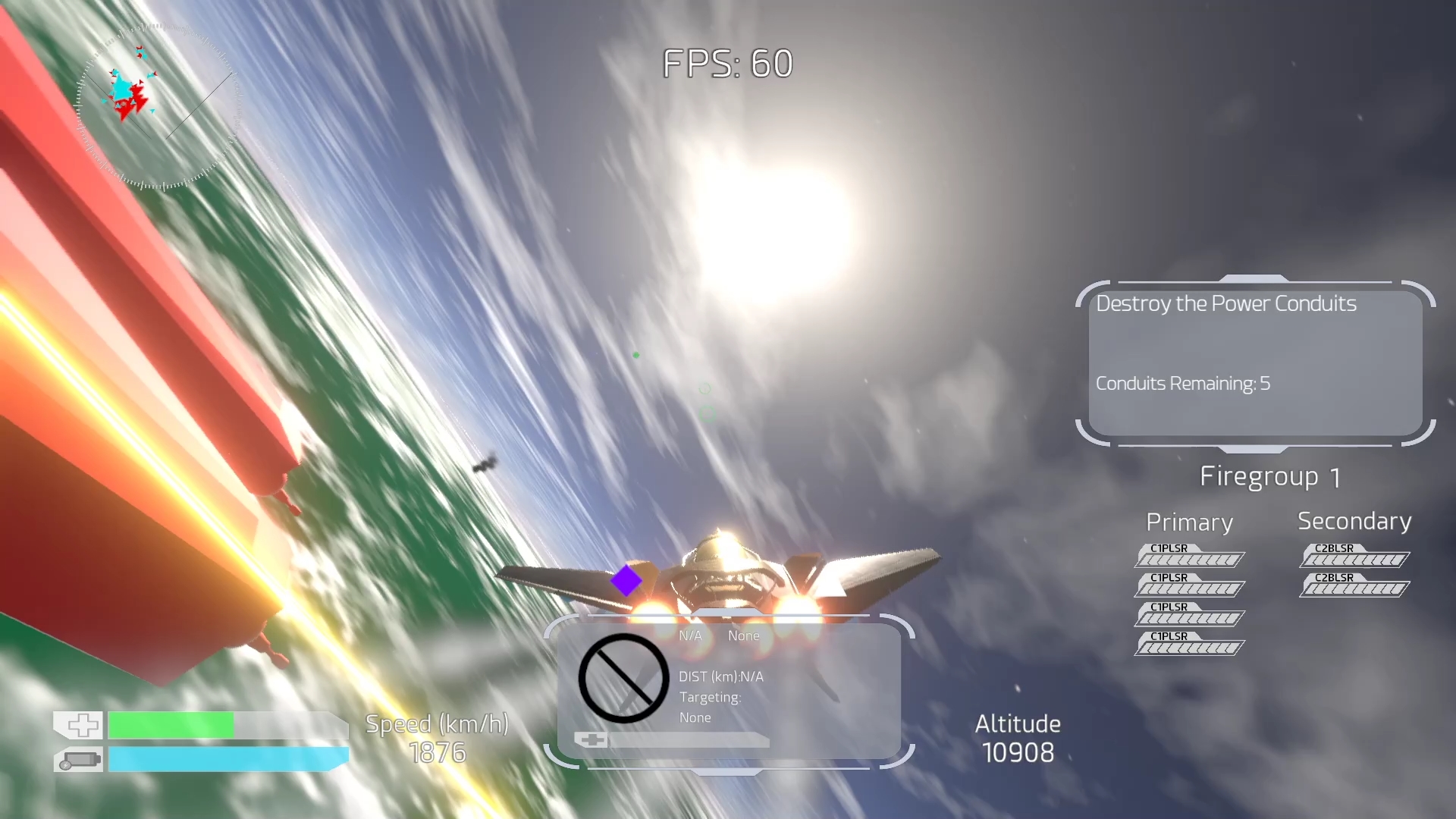 We've gone with a whole new look for the flight HUD. Cleaner, simpler, all around nicer to look at. We're still playing around with the layout, and there is some scaling adjustment to be done, but it's definitely a superior look. Plus, once we get everything ironed out, players will be able to customize the color!
---
New Rendering Pipeline, New Environmental System
Previously, we were making use of the URP (Universal Rendering Pipeline) for Azure Domain. That... didn't work out. We're going back to the standard Unity pipeline.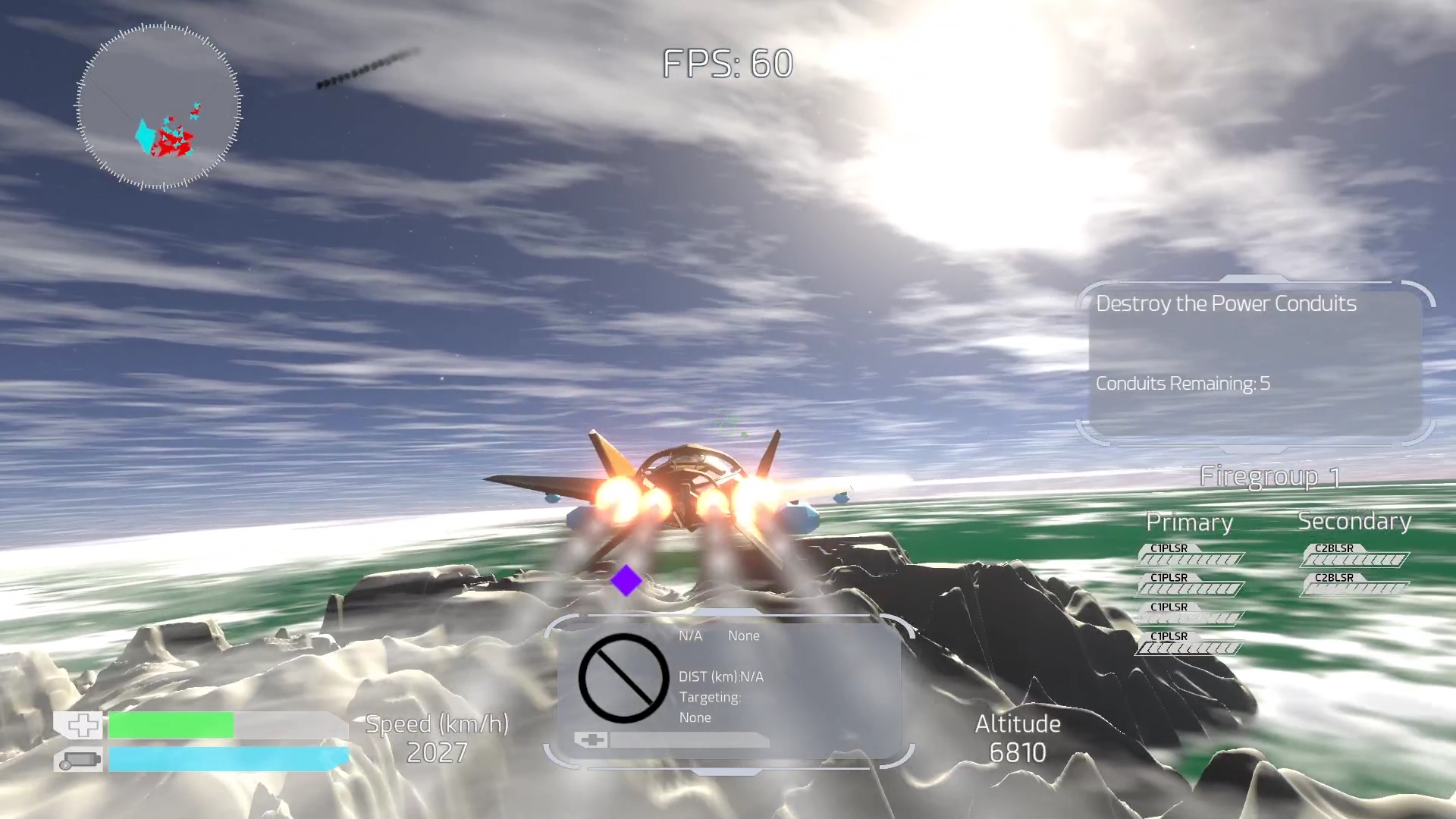 Additionally, we've completely reworked the environmental system. The clouds on their own don't look as nice anymore, but combined with the new sky and horizon, they come together to make a much nicer picture overall.
---
Dramatically Improved Performance
By switching rendering pipelines and environmental systems, we've significantly improved the games performance. Without the constant dips in framerate, the game feels a whole hell of a lot better to play. There's still a lot of room for optimization, but that will come.

New SFX
We're also adding our new SFX in this update. We've only got a few sounds updated as of writing, but it's coming along. We'll also be doing some tweaking to WWise to make the auditory experience a bit nicer.
---
What's next?
We'll have a new video out soon showing off a little more on our progress. We are looking at having a dedicated video producer to help make this process a little simpler, and that video is the trial run. Keep a look out for it when it's released and tell us what you think!
Welp, that's it for this little update. I hope posting smaller, more frequent updates is something you can jive with. We'll have it figured out eventually! Anyway, thank you so much for reading and checking out Azure Domain. The project has been running for a year now, and things are about to get seriously intense. A lot of new people with a lot of drive and plenty to do should make for plenty of update material!
Don't forget to join our public Discord server; interact with the team and other fans!
Special offer for early Patreon supporters
From now until December 11th, if you subscribe to our Patreon page at Pilot ($5) tier or higher, you will permanently reserve your Steam key for Azure Domain! Even just subscribing for a single month means you will be among the first to get your copy of the game upon release; not to mention all the other cool benefits!