The release of our cinematic trailer took place just a few weeks before the Apple tv premiere of Greyhound. As it happens when such occasions coincide, there were voices which accused us of taking advantage of the premiere. Some even went as far as to say that the only reason we are making this game is to 'latch onto Greyhound's coattails'. So, what do you make of it? A simple coincidence, or a marketing ploy? Well, in all honesty, the history of Iron Wolf Studio is ridden with many weird (but mostly lucky) coincidences, and without those, we would have never even come close to making games like Destroyer. That, however, is a longer story which I will perhaps be able to share with you some other time. For now, let us see about Greyhound, both in terms of the aforementioned question and the movie itself.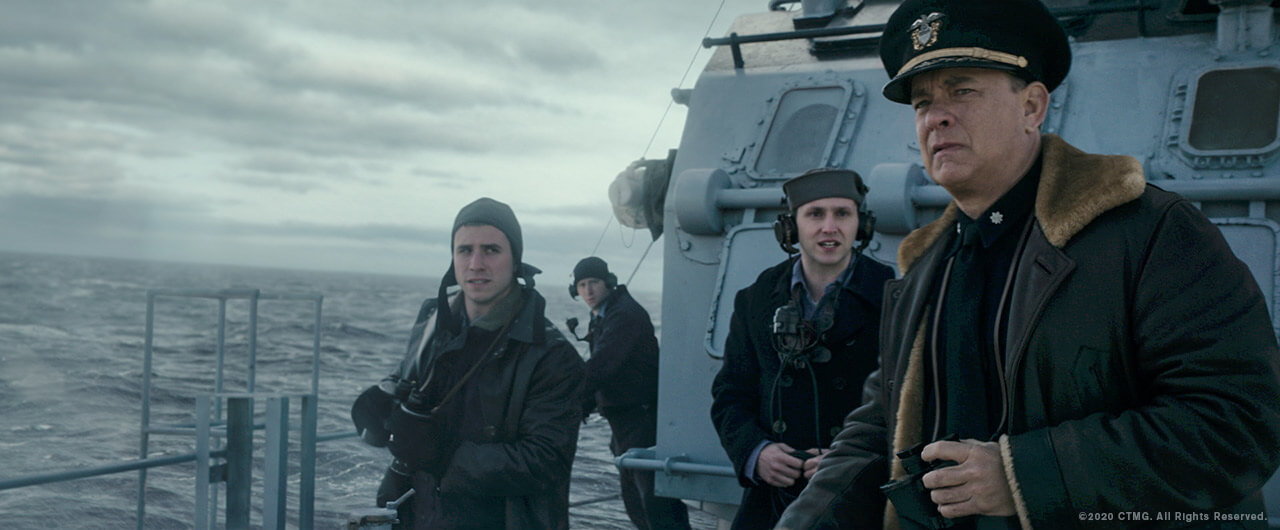 Photo credit: www.greyhound.movie
In general, I have to say that I really enjoyed the film despite a few shortcomings. Firstly, it is a pity that we didn't get a chance to see it at the movies, on a huge screen and with hair-raising sound. Secondly, while I personally think it is a rather solid offering, then again certain ideas did not work for me, like the U-boat captain taunting the escorts' crews through the radio (completely ridiculous), U-boats making suicide runs instead of diving deeper to avoid attacks, as well as dozens of torpedoes wasted against escorts while they could have been put to much better use against merchants. Given the above caveats, the film probably won't become an instant classic, but I think it still deserves a place among the most notable cinematic depictions of U-boat vs destroyer combat.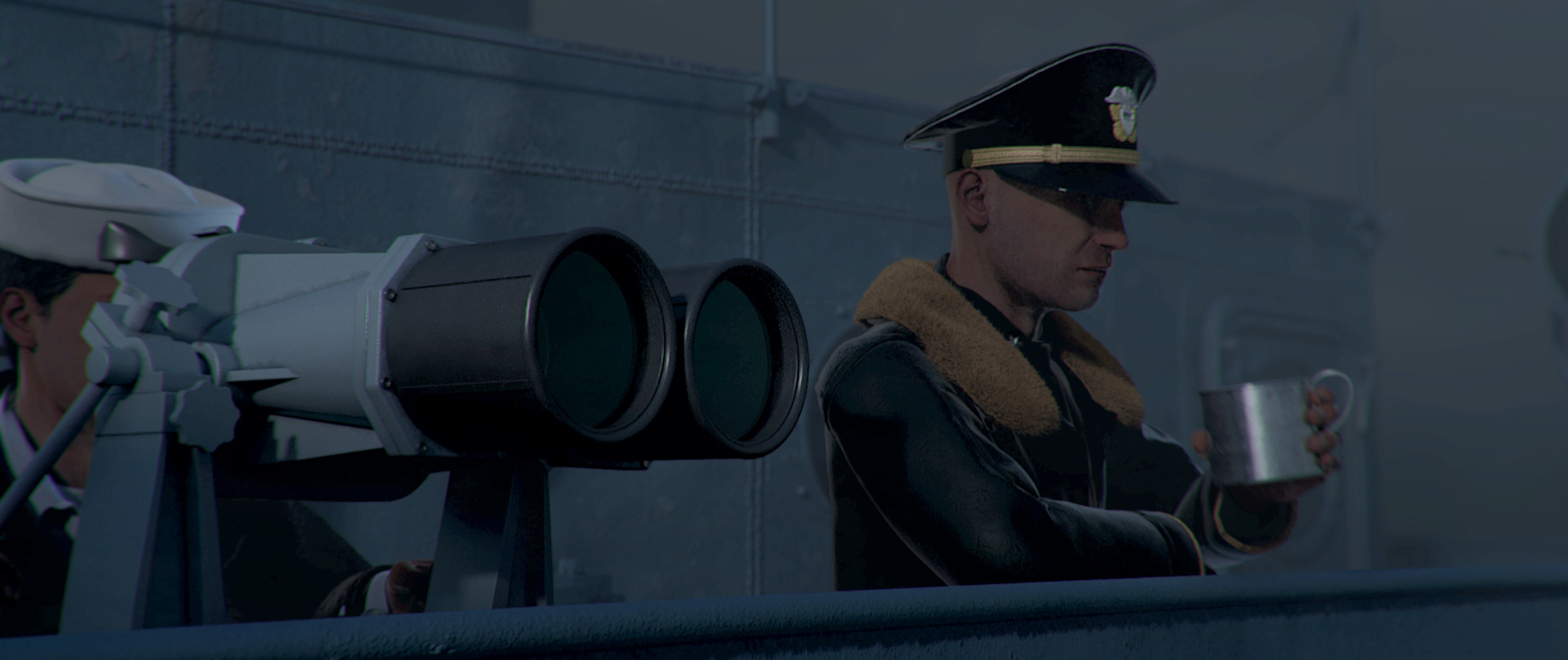 Destroyer: The U-Boat Hunter cinematic trailer
Right, with the movie out of the way, I can now address the main question, which is whether Greyhound sparked the idea for the game and if we intentionally used its premiere to promote Destroyer. Well, the truth is that the first time we actually got to know anything about the movie was when we visited the USS Kidd Veterans Museum for our research - you can read about our trip here. The museum staff was, obviously, held back by an NDA, so they couldn't reveal any concrete info, but we managed to decipher a subtle hint which led us to believe that Tom Hanks had actually visited the ship. It wasn't too hard to connect the dots, but still, the only thing we knew back in December 2019 was that something had been in the works. At that stage in the project, we were already half a year into game concept and research, and the script for the cinematic trailer had already been finished. So, if we didn't know about the movie, then how did we come up with the idea for the game? Well, the answer to that question is rather simple - it was a very natural choice for us, because we had already made a WW2 naval warfare game, although a game of a different kind...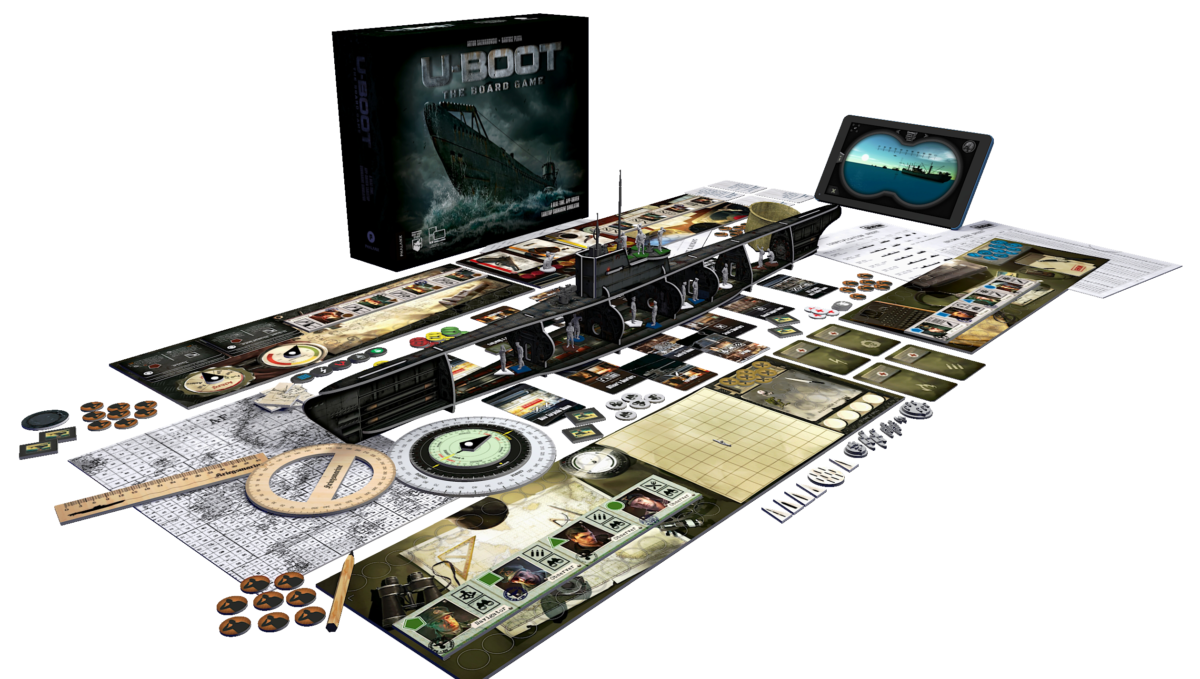 U-Boot the Board Game: www.uboottheboardgame.com
While it may come as a surprise, Iron Wolf Studio started as a board game company. Yes, you got that right - we initially set out with the goal of making tabletop games, and we produced a game entitled 'U-Boot the Board Game'. It is a rather innovative blend of board game and submarine simulation, where the game is driven by an app. A lot could be said about the game itself, but I'll keep it short: the first two print runs flew out the window, but most importantly, working on that game taught us a lot. Not only about the conflict in question, but also about making computer games, simply because our app for the game is actually pretty close to a U-boat simulator. With the success of U-Boot the Board Game, the next step seemed rather obvious - we decided to step up the game and start making full-scale PC simulators. We have our dev team working on Destroyer for some time now. The theatre of operations wasn't difficult to choose either, as we had already researched the Battle of the Atlantic for more than three years, so it felt like a good idea to use that experience in our first big project.
All in all, I guess that explains the relation between Greyhound and Destroyer. It had nothing to do with our choices of the genre or the theatre of operations, and as regards the time of the release of the trailer… Yes, it was just a coincidence, because the trailer was supposed to release much earlier. It simply wasn't ready, and we had to postpone the release several times before it was finally ready. If only all our delays could have such dire consequences... ;)
In comments below please share your thoughts on Greyhound! Did you like the movie?
In our next Dev Diary we will release more details about our gameplay. Stay tuned!