Into the Radius is a built-for-VR FPS survival game currently in development by a 2-person team at Creative Mobile. Focused on open-world, hardcore gameplay with realistic weapon interaction, survival and environmental exploration with stealth and cunning. Players explore a zone filled with dangerous anomalies to locate and collect artifacts.

Development began a couple years ago, after CM acquired a number of Vive and Oculus sets. Many in the office were interested in trying out VR games, but noticed that the games currently available were relatively short, the prices were high and very few had any depth to them. Aleksei Shulga (Project Lead) saw an opportunity to develop a game that served the hardcore VR player audience. After settling on Unreal Engine to develop the project, Aleksei quickly started working on 'Project Radius' in his free time with Aleksandr Svetlov joining the project as full-time programmer later on.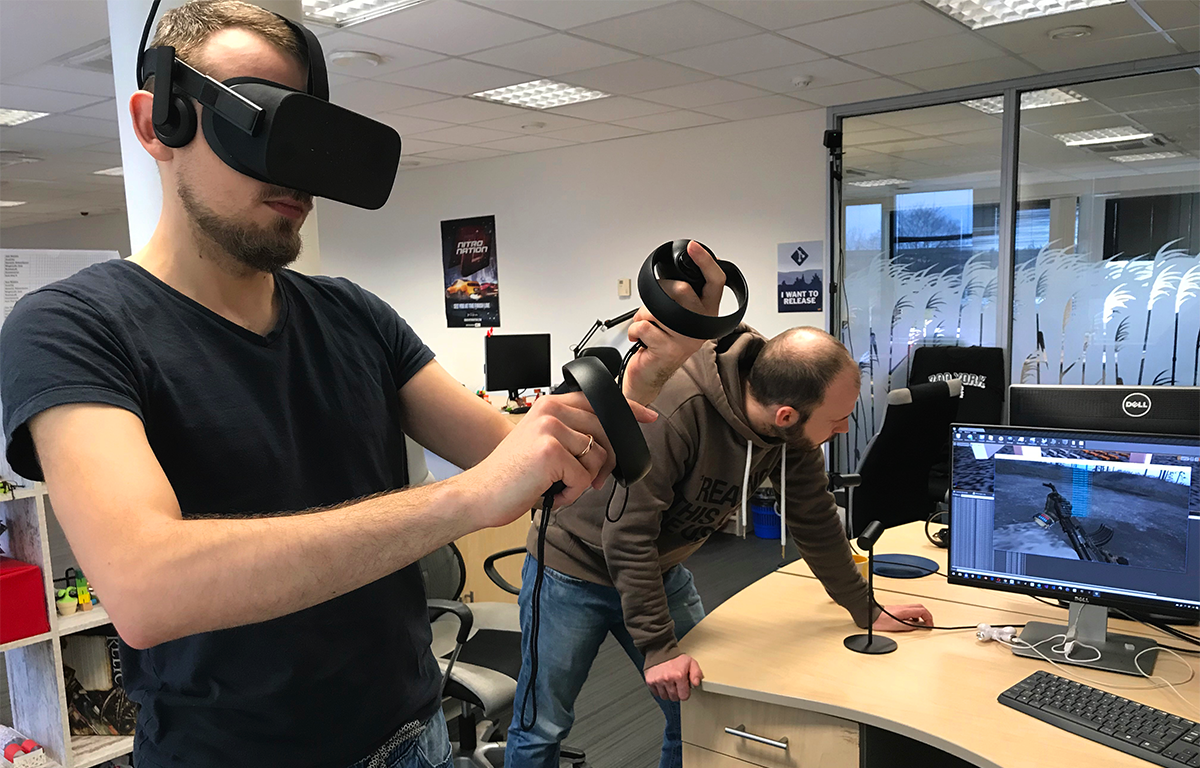 The current state of VR is still in the early days of modern gaming and nobody knows exactly what to do. Many VR developers make a VR entertainment experience first and a game second. "The atmosphere should make the player think. A VR game developer must utilize the strengths of VR, by being a good game first and a VR experience second." Says Aleksei Shulga, while discussing the many challenges a VR game developer faces. Starting with no previous experience in VR development, a small team has a big opportunity to bring players into a more immersive experience, Aleksandr Svetlov explained, "VR can have a better empathetic relationship with the characters in a VR game. For example, having to rescue and drag your wounded friend to safety while they are screaming in pain."
The theme and genre of the game was a key focus of the project right from the start. Inspired by the novel 'Roadside Picnic' by Arkady and Boris Strugatsky mixed with the themes of Stephen King, along with the atmosphere of the game Myst.