First let me introduce myself i am Stick the newest member of the modding team, i have the honor of making the first dev diary leading up to the alpha release in this i will focus on the dwarfs. But let me first show you how the south deeproads look at the movement.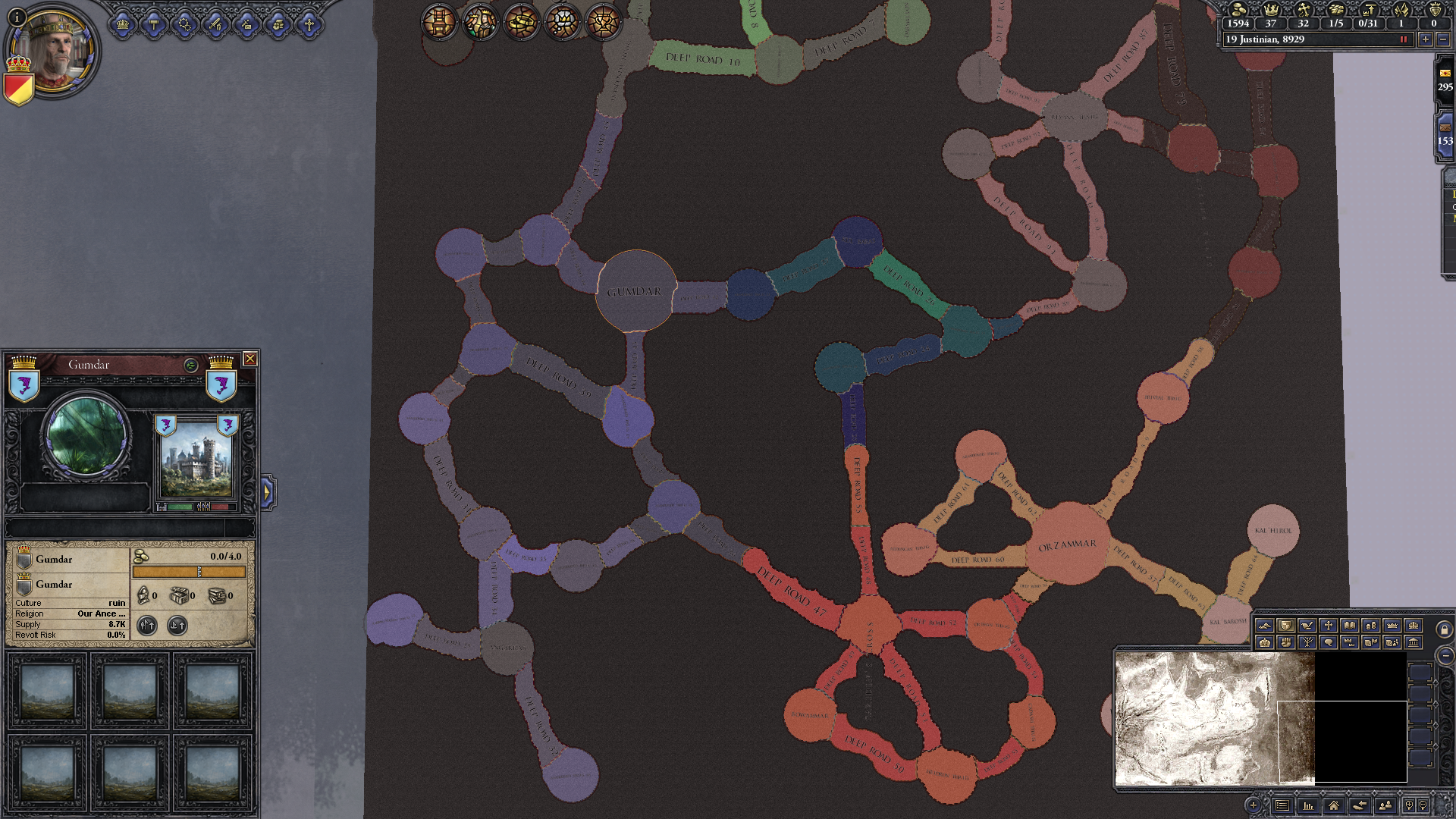 The deeproads is now mostly controlled my ruins, the dwarfs can colonize these ruins and gain control of them, it is a very costly process around 10k gold for 1 road. There are now 3 tiers of thaigs firstly roads the lowest tier, normal thaig the middle tier and great thaig as the last tier, the higher tier the better building it can have. The colony's is going to interact heavily with the darkspawn mechanics and they are a tale for another time
To end this diary i am going to talk the dwarf race and the castes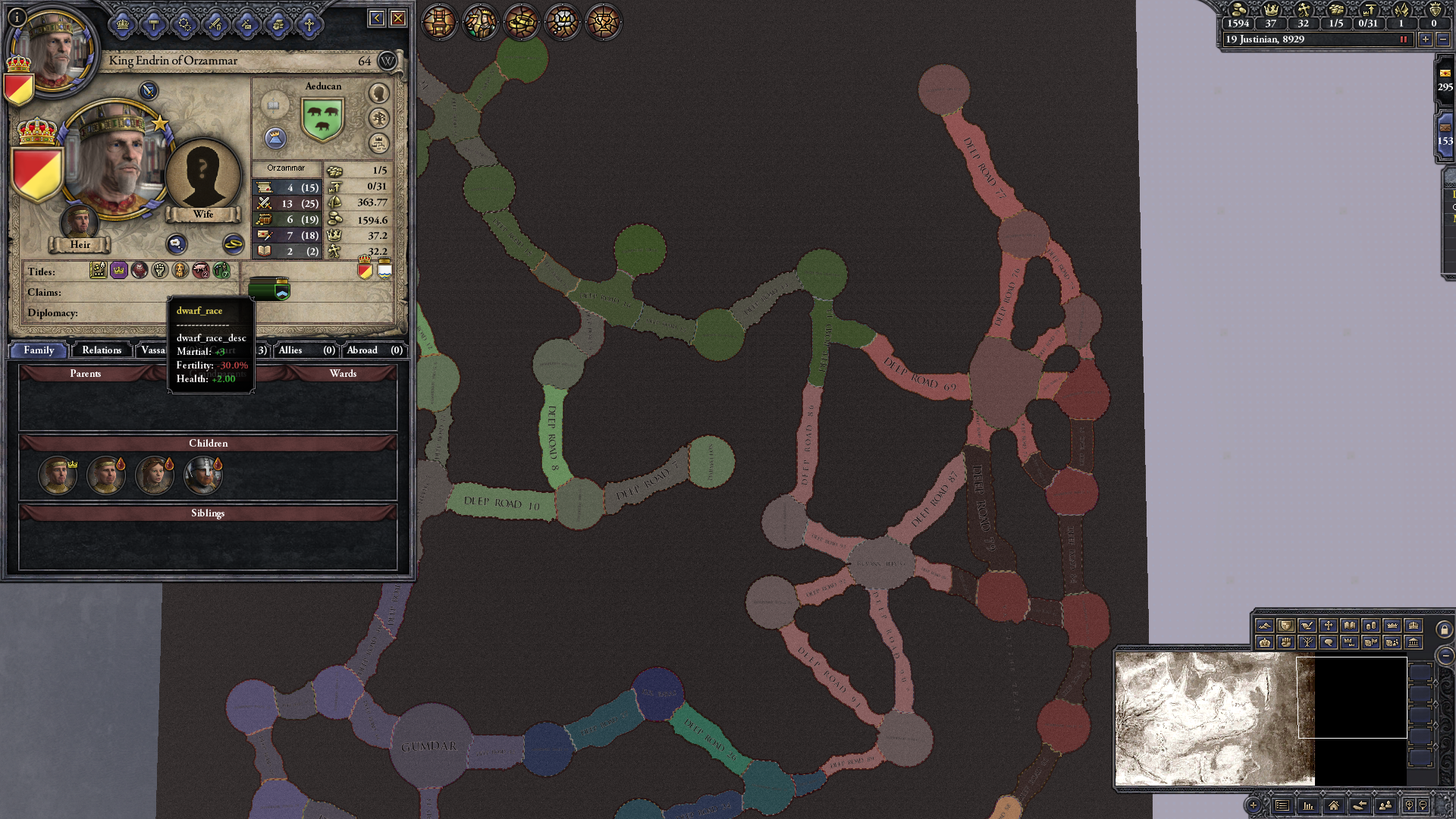 All dwarfs gain martial and health but lose fertility not much to tell about this.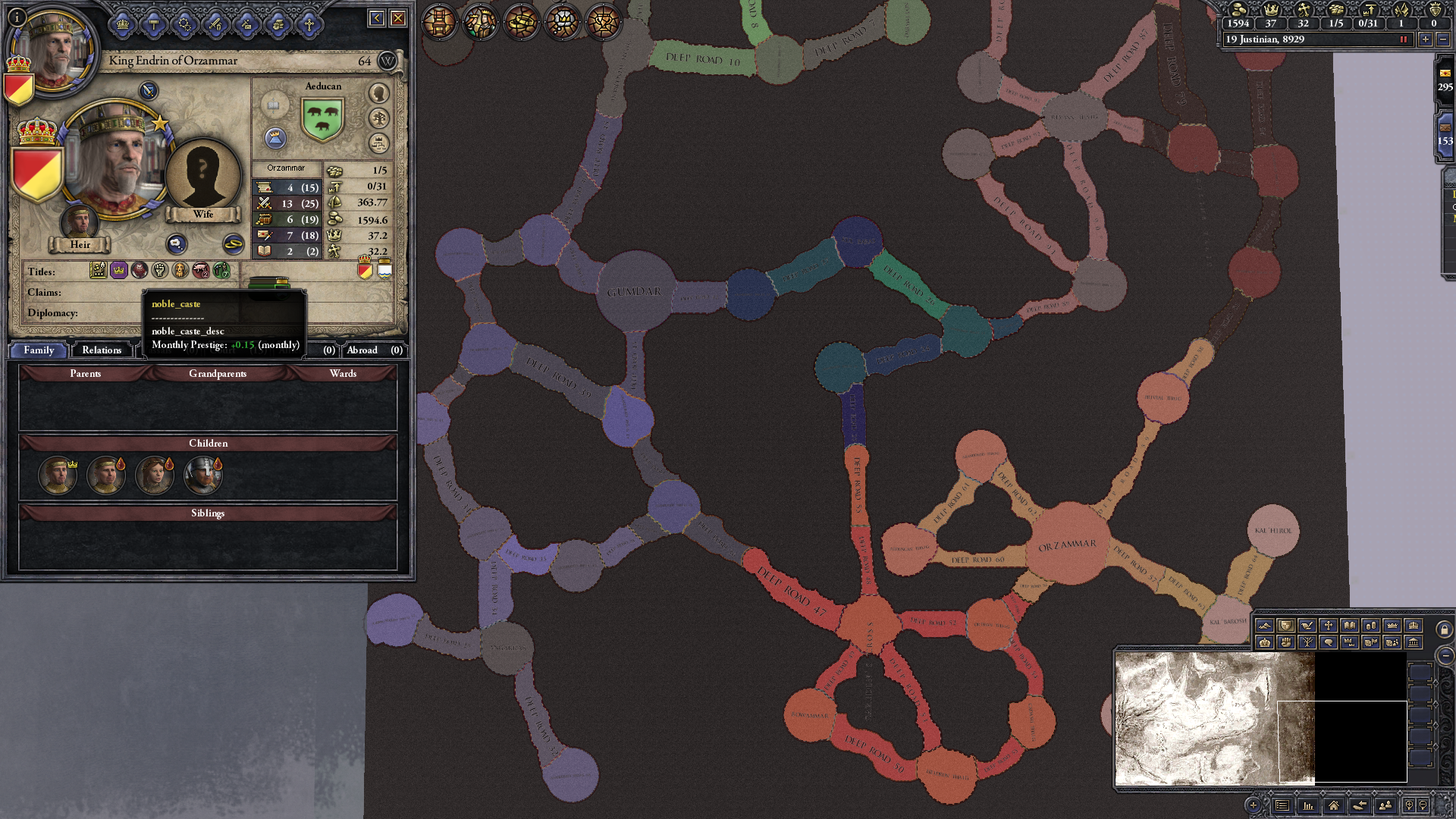 All dwarfs are of a caste it when a baby is born it gain the caste of the same sex parent, the castes are going to have "flavor events" tied to them, as a smith forging an artifact, or a noble getting the change to be with a noble hunter. The dwarf commands have to be taken for the warrior or noble caste as a general rule. The random generated characters will have more probability to take a caste suitable to their holded holding
This is all the news we got for you for now, we will try to get dev diarys out more often as i know how it is to be you knowing next to nothing about our progress
But we are not done yet as we are going to have a little competition the winner is getting a thiag named after them(Need to be a lore friendly name). All you need to do is answer this question
What is the legion of the dead??

The competition ends Friday 11/12 2015 1200 AM GMT+1