Hi everyone!
Today we come with a big series of news, a lot of new videos and screenshots, as well as some exciting updates.
But let's start with an important one :
We are now on Steam Greenlight
& a small Update
Since today, 3:00am Dead TIme is now in the starting point of the Steam Greenlight process, as a Greenlight concept or early project. Both here on IndieDB and there on Steam we will be gathering all the feedback and making constant updates to keep you informed of the development of the game. We will really appreciate a lot if you can visit the project's page, and give it a like, or leave a comment. All your opinions, questions and feedback are very important in making the game the ultimate horror experience.
As the development continues, and we get further into developing the next parts of the game and the next betas, we will move the game forward into the Steam Greenlight process and towards a full release on Steam and other stores. There is not a date for that yet, but it will be later this year.
This is a very big step for the game, as this will make it reach more people and gather more support as we move fast towards new releases for 3:00am Dead Time.
Update : Speaking about new platforms, starting today, 3:00am Dead Time is being developed for both Windows and Linux, after a series of successful tests on Ubuntu 14.04
Now, let's start with more news about development :
Making the "Sleepless night",
and asking for your direct feedback
In our last article we mentioned that we wanted to use both a first and third person cameras in our game, and with that goal on mind we've started preparing the gameplay accordingly. But with both perspectives getting in place already, we want to ask you what you, as a player, prefer in horror games. Right now, we are running a poll for that exact question over Twitter, right here : Twitter.com , where you can vote and help us with your feedback.
Here are some screenshots and concepts from both the 3rd person and 1st person gameplay :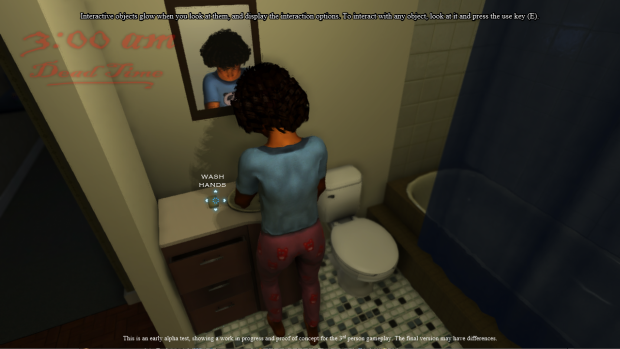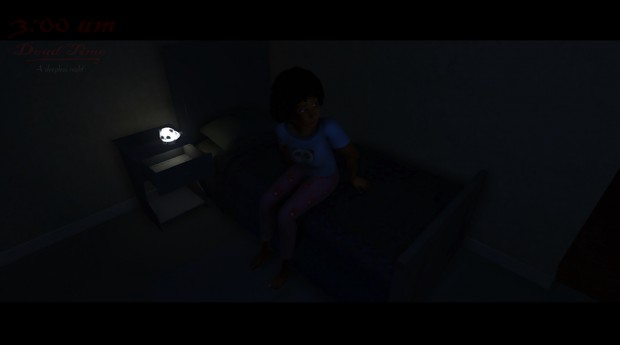 In the last week, we have also been working on improving the main location for the new mission of the game, by making high quality furniture and props, both for the main bedroom and the bathroom.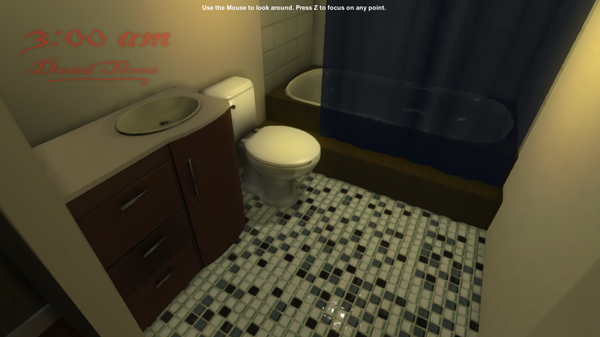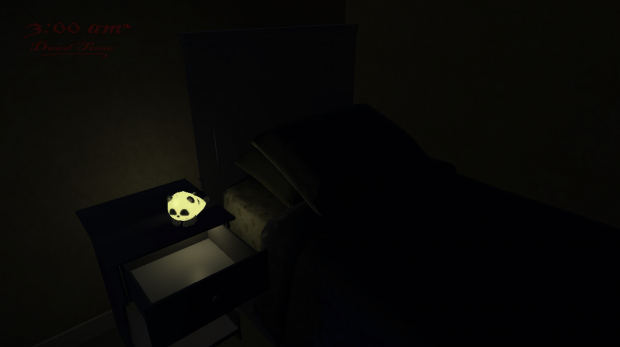 Like in the past, all the pieces of furniture are interactive, and the drawers and doors can be opened. Besides, many of the props and decoration in the scene can also be used by the AI that controls the paranormal events in the scene.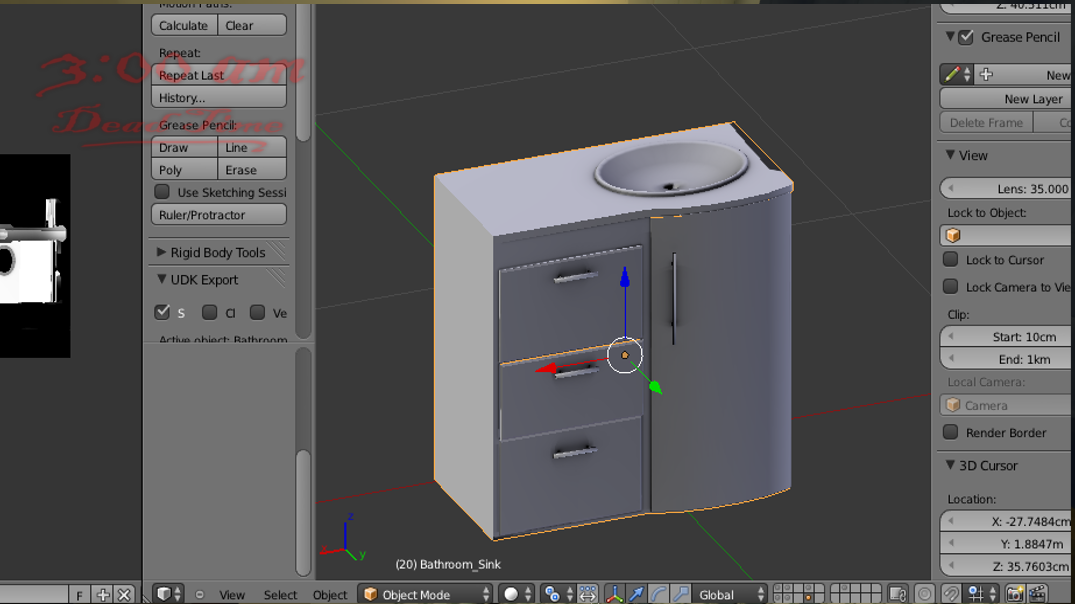 But we are taking that one step further. For the new release of 3:00am Dead Time, most props can be picked up and examined up close with our new investigation mechanics, making sure that nothing stays without being checked when you are researching for a mission.
We are also making quick progress with our character, having added this week tracking systems for eyes and head as well as some basic facial expressions control :
There is still a lot of work ahead, but we are proud of the work that we've been doing so far, and we are confident that you will enjoy the final results. This release will be not only the biggest one yet, but also the scariest one, so a lot of time and effort is being put into making the scares a lot better than in previous versions.
And that brings us to the last news for this article :
Soon, we will be teasing the look of the new scares for 3:00am Dead Time. Only teasing the concept, to make sure you arrive without any kind of spoilers to the main game.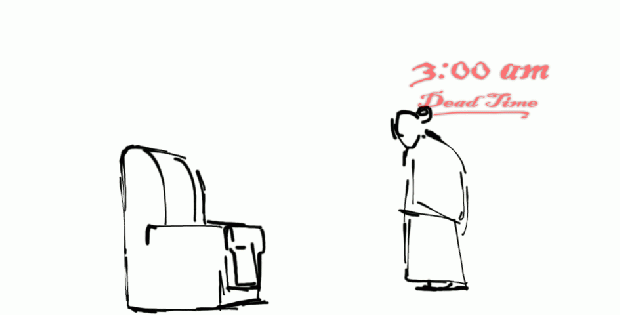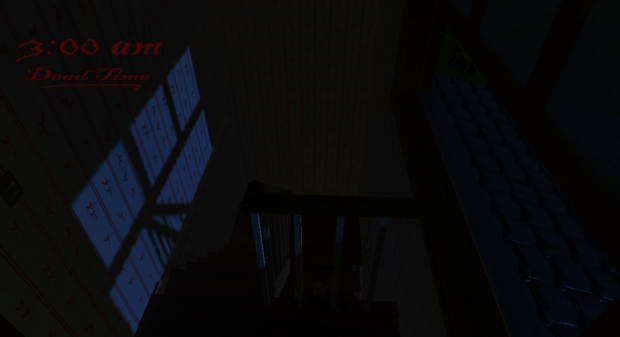 And next week, we will release the first official trailer of the new and improved 3:00am Dead Time, with the first look at the gameplay, the characters, and the new features.

Remember to leave your comments below, all of them are important, and we'll be replying to all of them!
Also, remember to track the game to know the latest news, and to follow us on Twitter (@Irrsoft) as we tweet daily updates, sneak peaks, and small news.
Thanks for reading, stay tuned, and be prepared for the night!
The Irreverent Software Team