Current State of Development

Space Jammers has come a long way since the last news update and a few important events have occurred that I want to update everyone on.
Space Jammers is on Square Enix Collective!

A few weeks ago I was granted a slot on Square Enix's Publishing site known as the Square Enix Collective. This site is a way of proving out the interest in games before they go on to crowd funding sites like IndieGoGo and Kickstarter. The first phase involves voting for whether you would back a game in the future. After this phase ends Square Enix will make a decision whether to help with marketing and exposure when the crowd funding campaign goes live. If crowdfunding goes very well they will even offer to publish the released game for me which means the game can reach more platforms and be more stable.

Here is where I need everyone's help. If I can get enough of you to vote YES it would go a long way to showing Square Enix that this game deserves their help and attention. So please help out a solo developer and VOTE here: Square Enix Collective

It will only take a few minutes and you may even find some other interesting games there! Thank you all!
Where is the game at currently?
First interview published this week!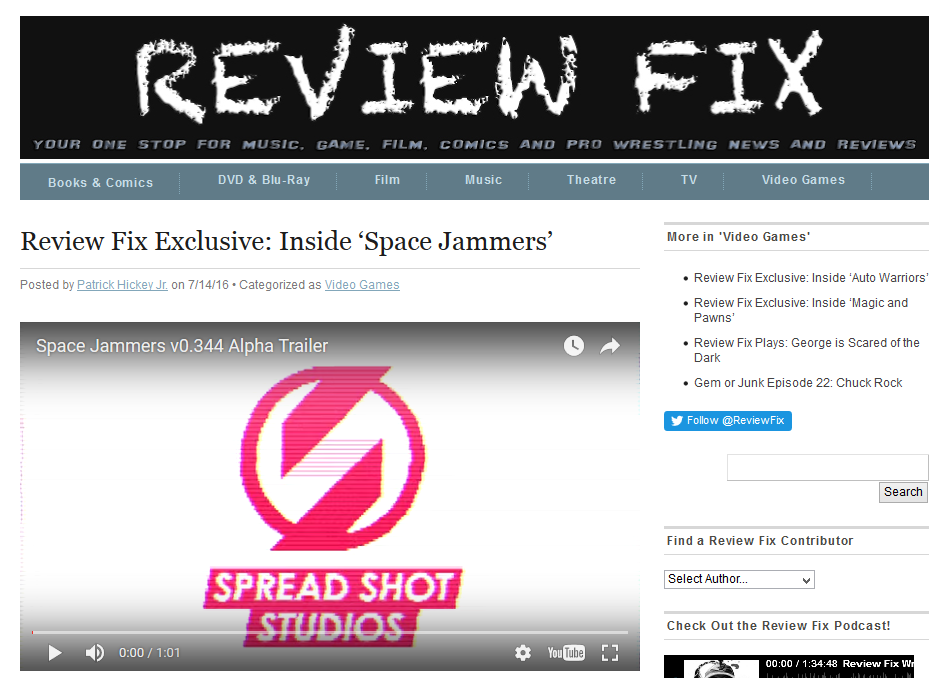 I was interviewed by The Review Fix this past week! Check it out here: ReviewFix Interview
Performance & Gameplay Options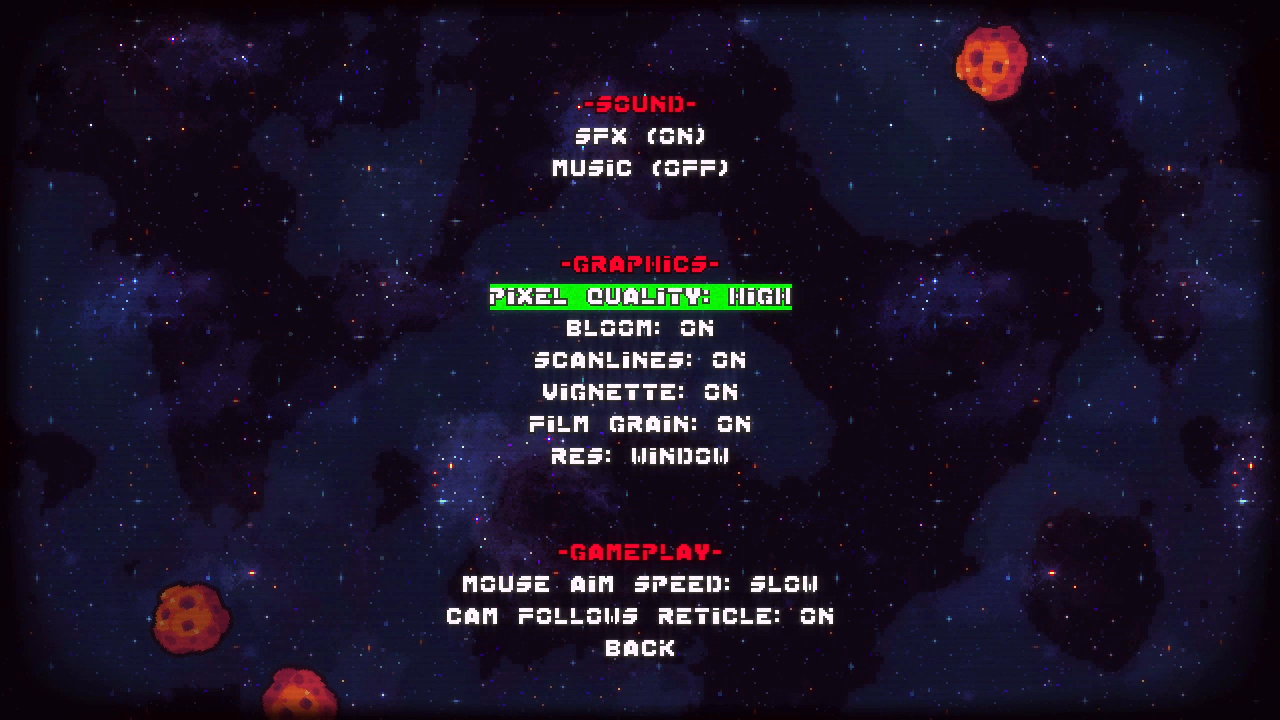 The v0.351 update coming out tomorrow will fix various bugs as well as adding a slew of graphics options for customizing performance on low end computers. Some options (like pixel quality) will help speed up performance especially on laptops when turned to Low. Other options are more aesthetic and can be disabled altogether for those who aren't fans of CRT effects or vignetting.
Engine Update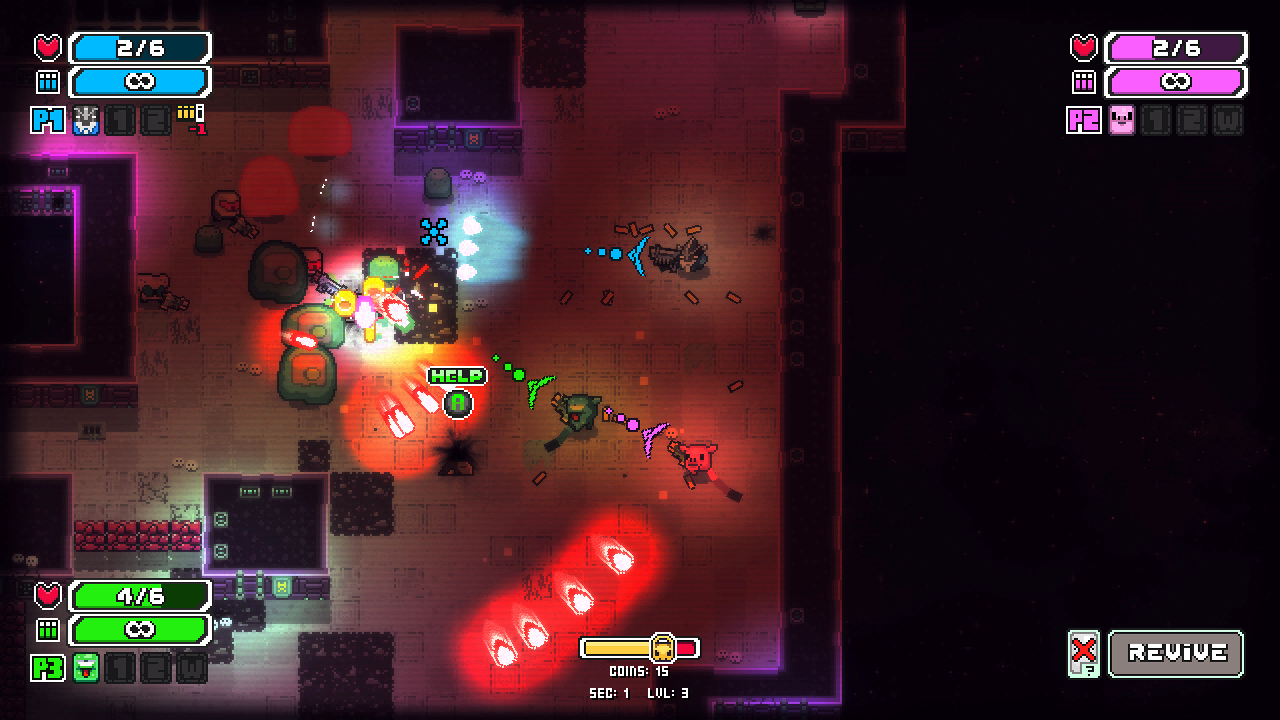 I have just brought the project over to the newest version of GameMaker: Studio which is the engine I employ. This had to be done eventually but has the unfortunate consequence of creating new bugs out of previously working code. The next month I will greatly depend on everyone to post error messages either here in the comments or on Twitter (remember to mention @SpreadShotDev so I am notified).

Many of you have already been doing this and I just want to take this opportunity and thank those of you leaving comments with screenshots of errors, listing your OS specs and thoughts on what you like/dislike. I read every comment even though I may not respond to each one. So again, THANK YOU!
Future Updates?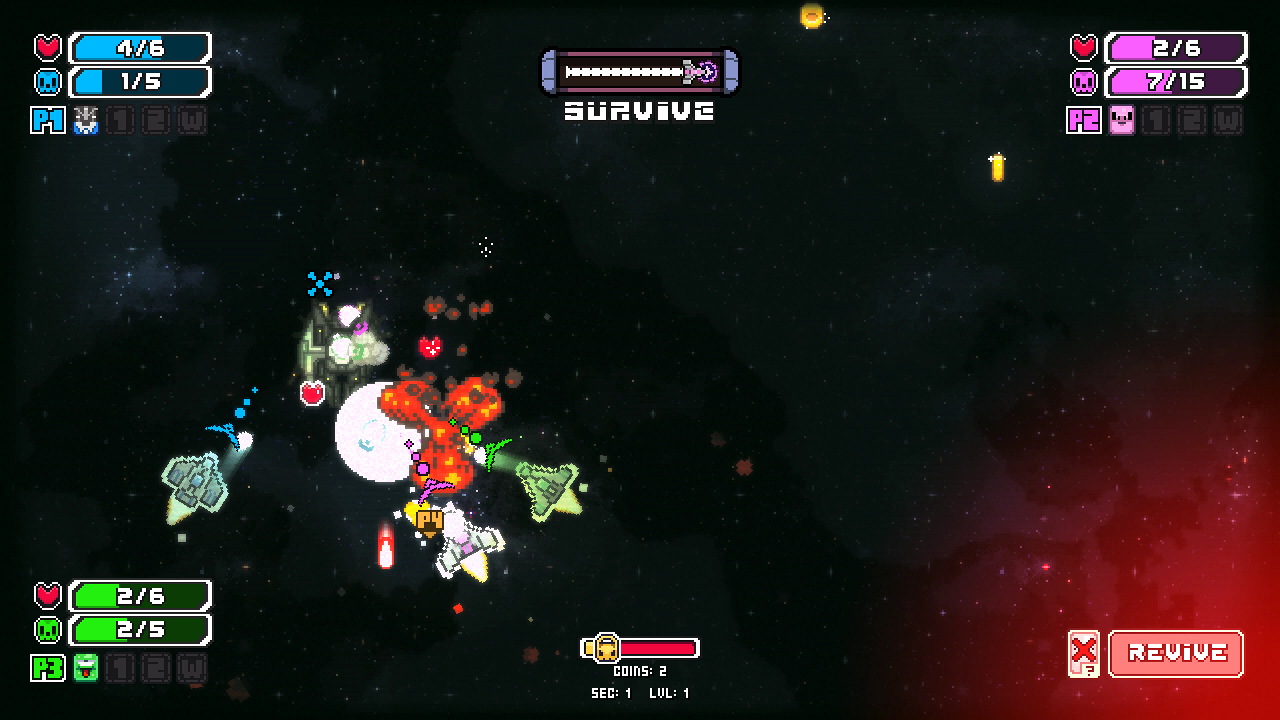 I am currently working towards creating a stable build for all 3 major platforms (Windows, Mac, Linux) in preparation for the Kickstarter. The next few updates will be geared towards fixing game stopping bugs and performance issues on Low spec computers. Once a stable build has been out I will enter production and start designing new levels, enemies and weapons.

After at least 3 levels have been built out I will switch the game over to a PAID ALPHA which you will be able to purchase separately from the current demo build. The demo will then be removed altogether as I will be unable to update 2 different builds for the duration of development.

At that time, if you buy the game from itch.io or GameJolt you will be given a Steam key, however it will be some time before the game is made available on Steam until it is at a quality level in line with that platform.