Underground Flora & Fauna
Underground life started to flourish after the long-forgotten incident when a strange object crashed near the volcano that hosted numerous low-level creatures. Now they rule the lower realm.
---
PLANTS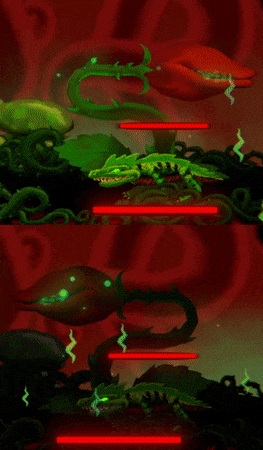 Plants had gained intelligence a long time after the Lizards,
but that unique ability of the collective mind-meld, helped them catch up to them.
Their roots and vines, useful for their mind-meld, also possess extreme ground vibration sensitivity,
enabling them to sense the enemy from afar.
Their body, although fragile-looking, after so much time spent near the lava,
has now gained fire-resistant ability.
Highly territorial.
---
LIZARDS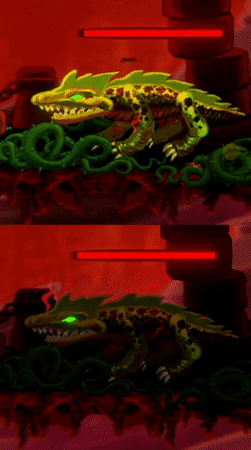 Lizards realized their thoughts a few thousand years after the strange green object fell from the sky.
This happening helped them to develop high evading combat strategies, and speed to execute them.
After meeting the Reds, the Lizards have become even smarter.
Ultimate hunters.
---
REDS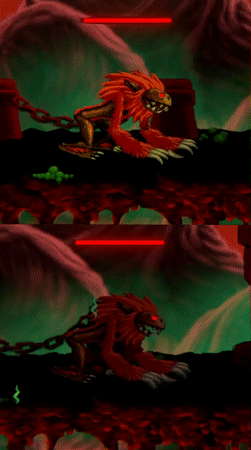 Reds are at the top of the power-chain in all of the underground, although the youngest race of all.
The most intelligent, they were the first race able to use tools and high thinking.
Highly developed social pyramid of the Reds, consisting of myth-based culture with mighty Krong at the top, three shamans under him, and ordinary Reds at the bottom, were responsible for creating all of the underground civilization.
Magic users.
---