Dark Trails is a turn based tactical rpg game which you'll wander around the world, trade, fight, face its numerous dangers, explore various secrets and make your mark on the world. The game takes place in a brutal bronze age fantasy world where humans are only intelligent species; magic is subtle, seldom but fearsome and the world begets so many dangerous creatures as you wander away from civilization into the dark trails of its deserts and jungles.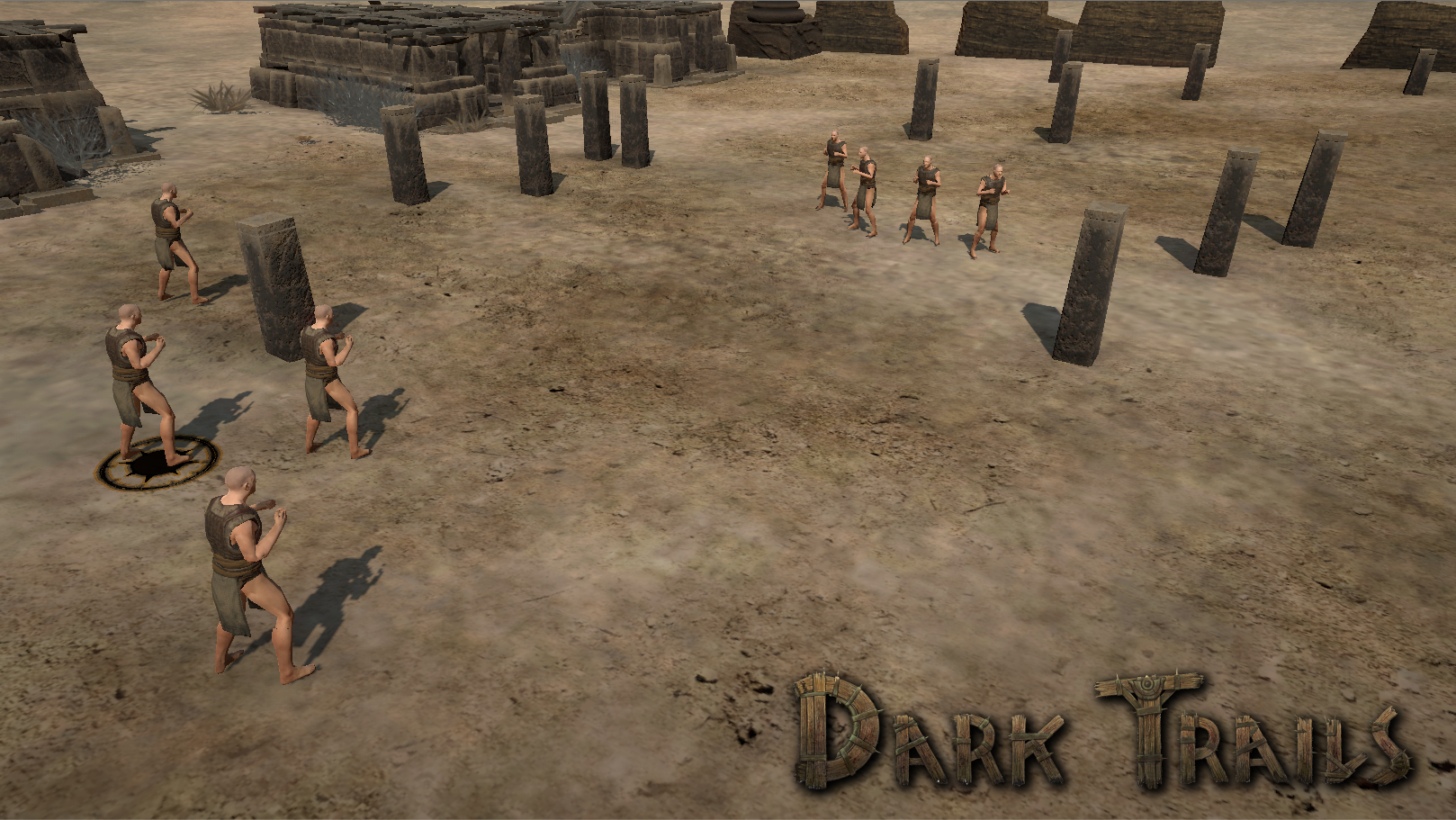 In the game, the player will be tasked with managing a small squad of adventurers whom can trade between the cities and caravanserais (trade hubs), sell its services as mercenaries, delve into the politics of the world by doing odd jobs for important people or do a combination of all.
We will post these dev blogs as often as we can to keep you updated and excited on our game. In each dev blog we will give you an update about the games progress, we will discuss the gameplay elements and our technical choices. We will also try to tell you story snippets from our world setting.