Dessert's Flip is a game for the phone in which a dessert person decides to escape from the fridge where he has lived all his life. So to get out of the appliance she will have to go through several drawers of the fridge...
Before programming each level, a level design was carried out;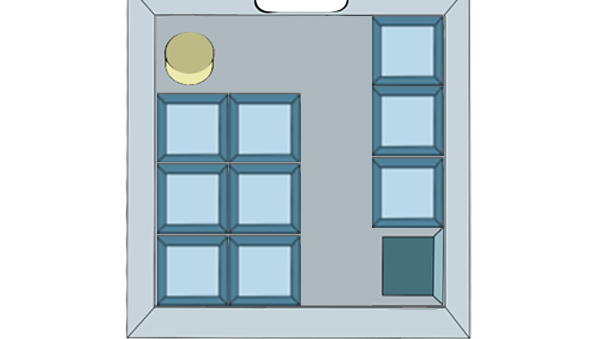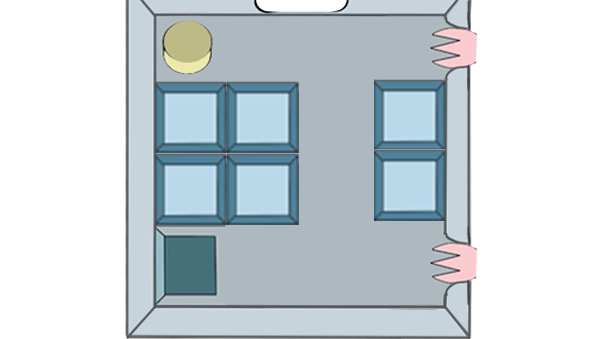 These initial levels of four spaces by four spaces, only serve to introduce the 2 main mechanics of the game. The rotation of the scenery and the movement of the dessert with the touch of the phone's screen. In this game, the forks are lethal to the character controlled by the player...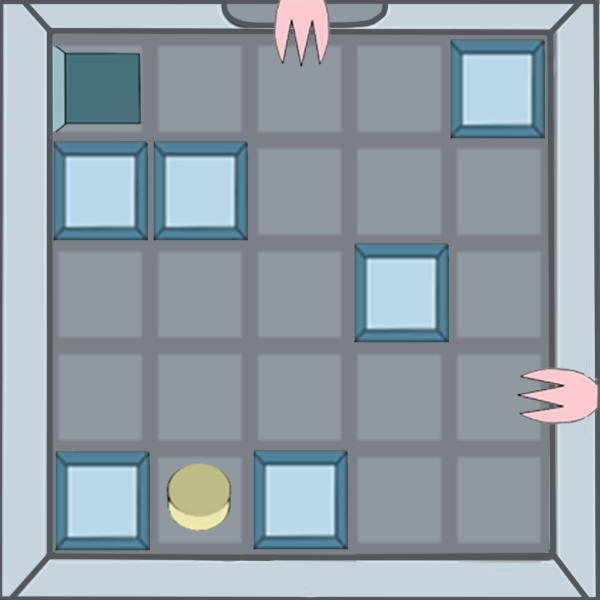 This level already features the common size of levels, Five by Five houses, and already mixes the 2 main mechanics of the game.
After these levels' designs were done they were passed to unity...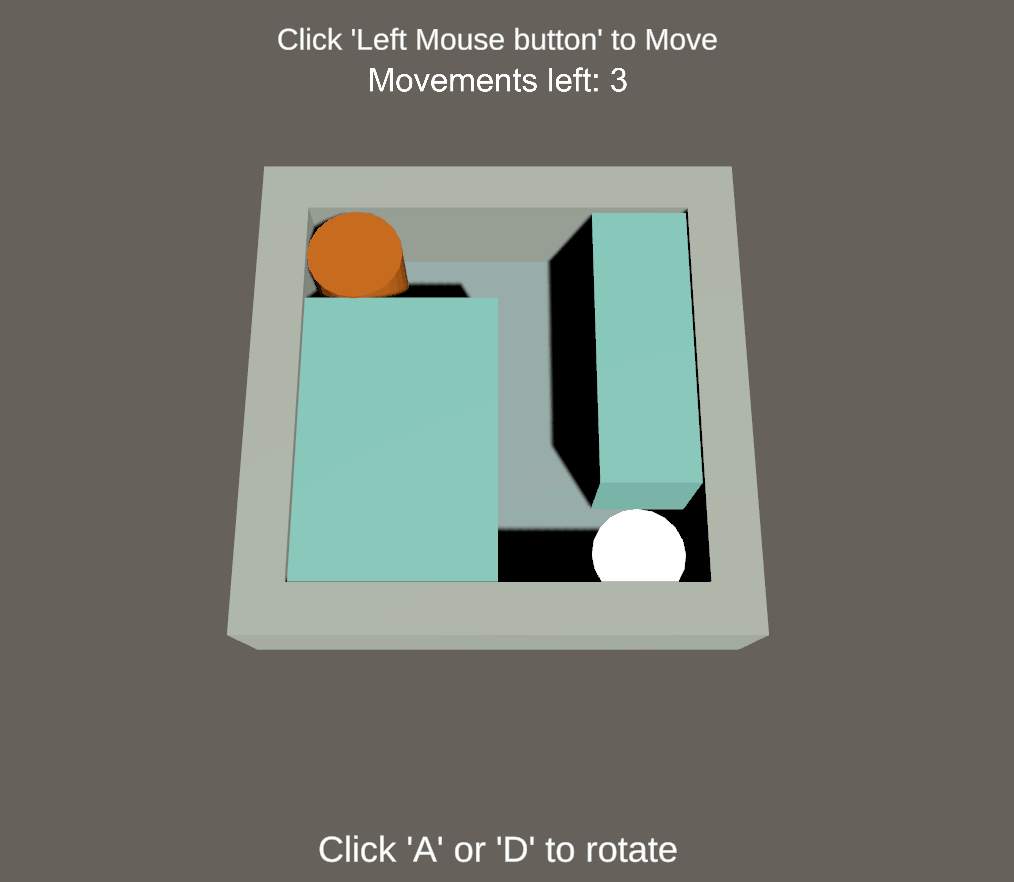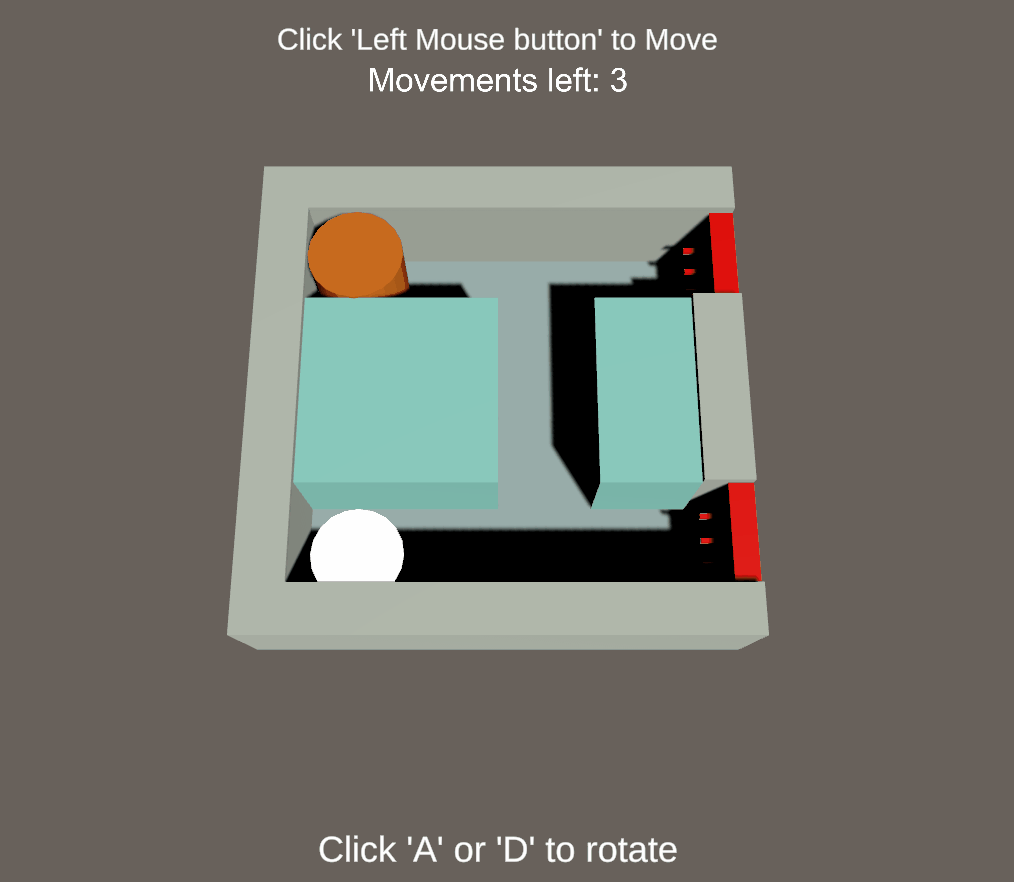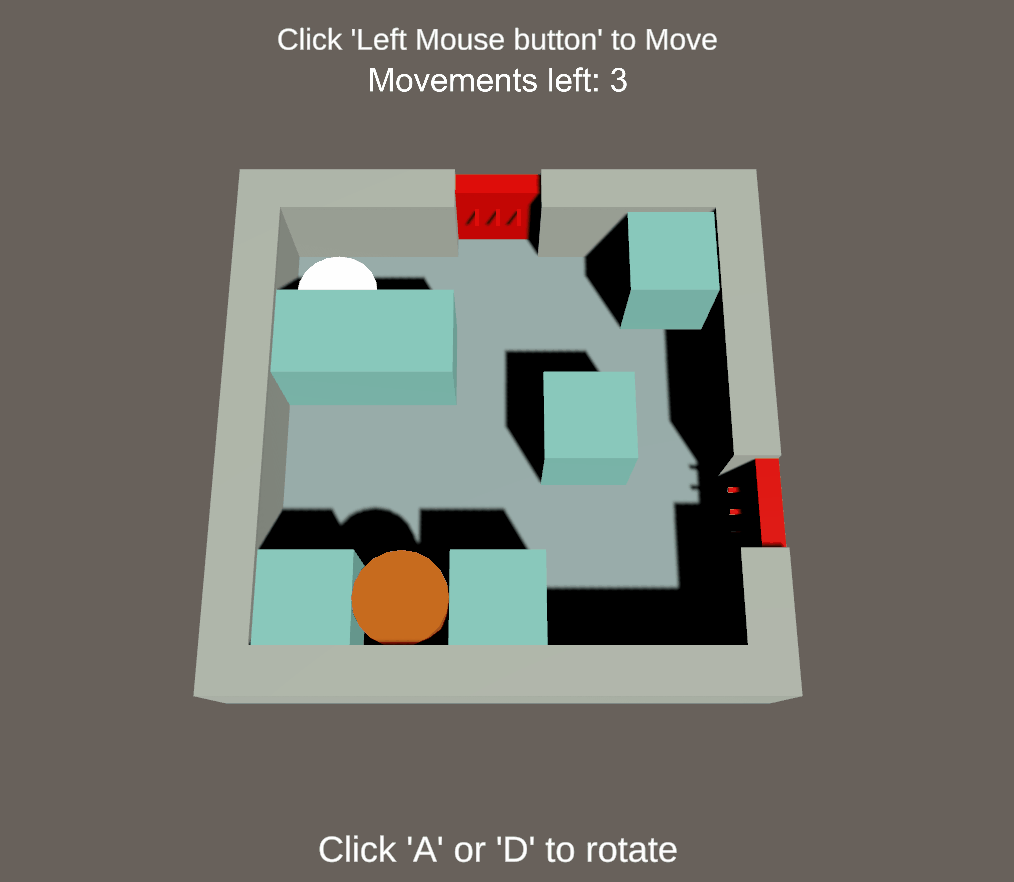 Here are the first 3 levels of Dessert's Flip in unity, without the final art.