Hey welcome to Desert Zone 76 4th Development Update.
As I mentioned last month about progress on the new car park well that is nearly finished now except for general polish and refinement needed.
Updated Environment Assets:
Traffic and street lights had to be redesigned due to both models being too detailed and crashed the game. So I have created new low poly models for traffic and street lights which means I can place lots of them into the game without worrying about crashing the game.
Traffic Light: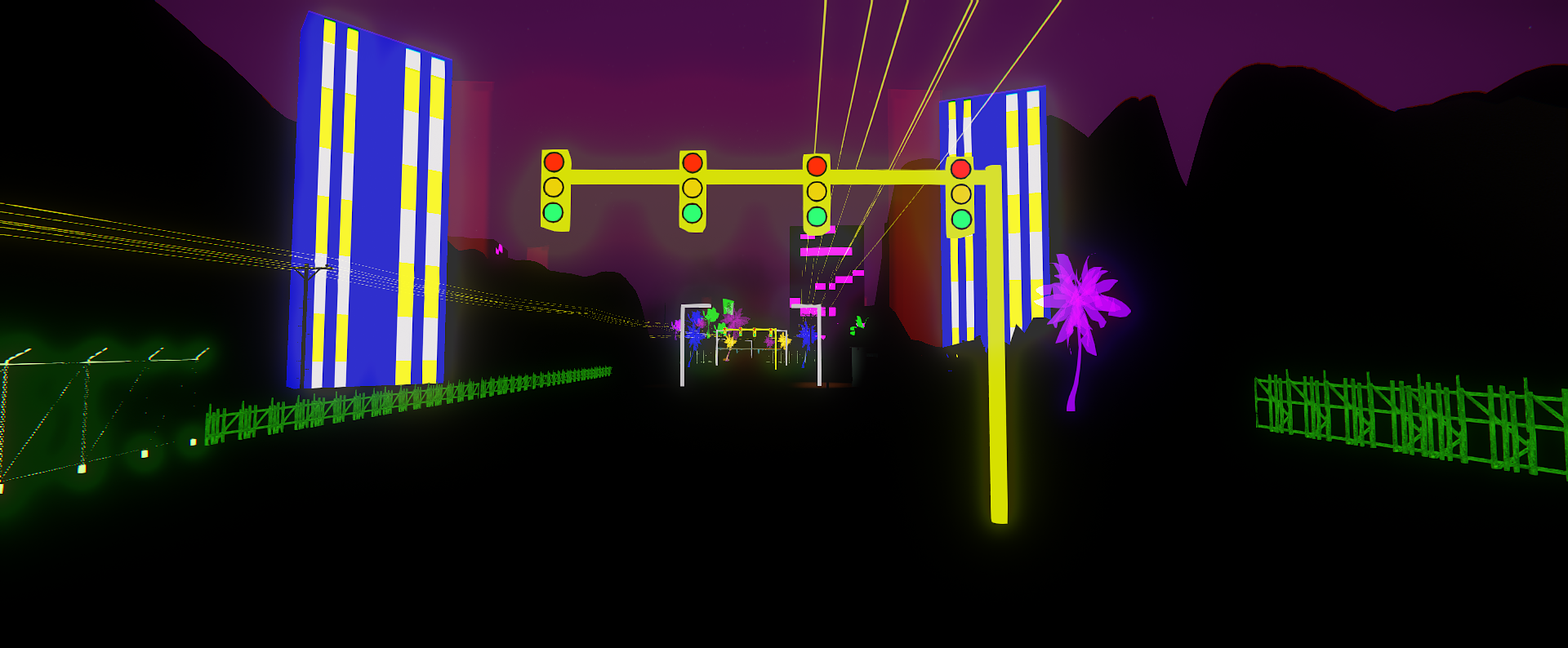 Street Lights: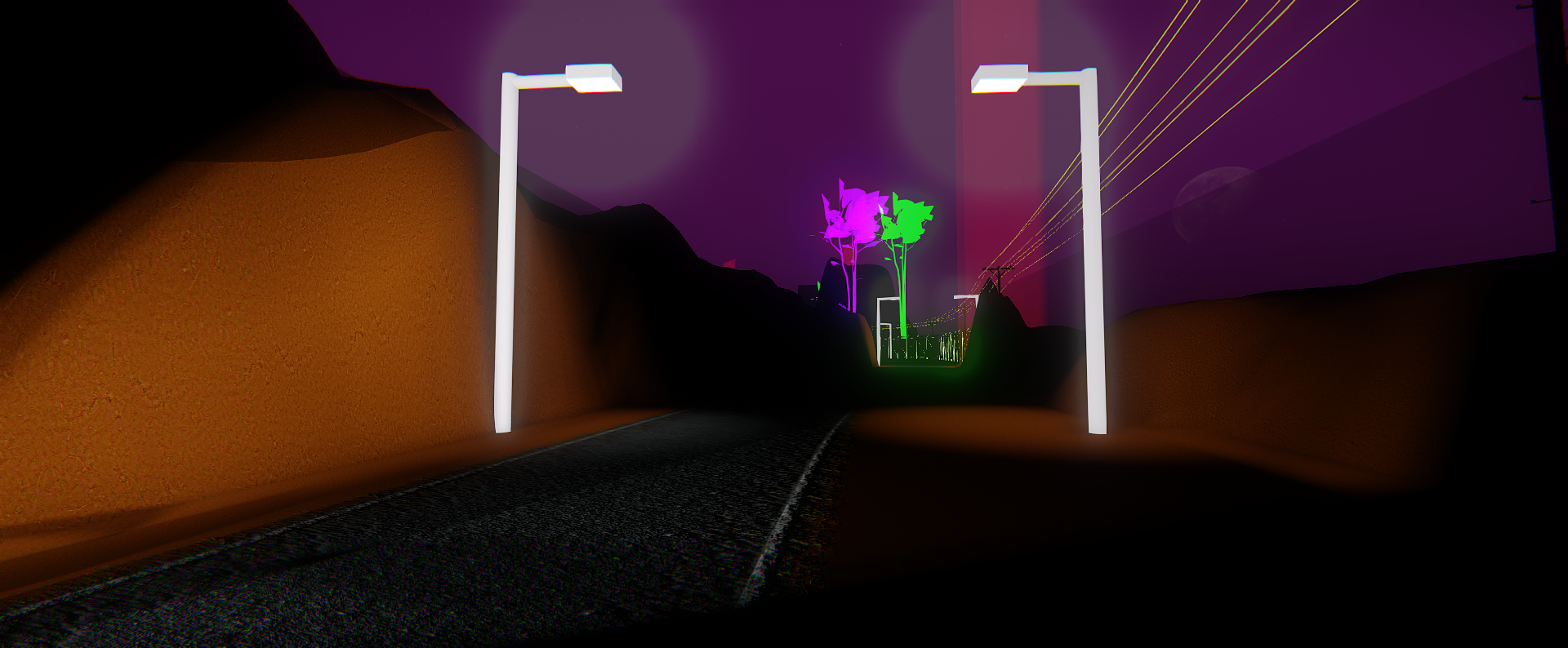 New Environment Assets:
Laser Beams:
I have placed laser beams around the night level map and they work nicely because a player can view the beams from a large distance while driving at night time.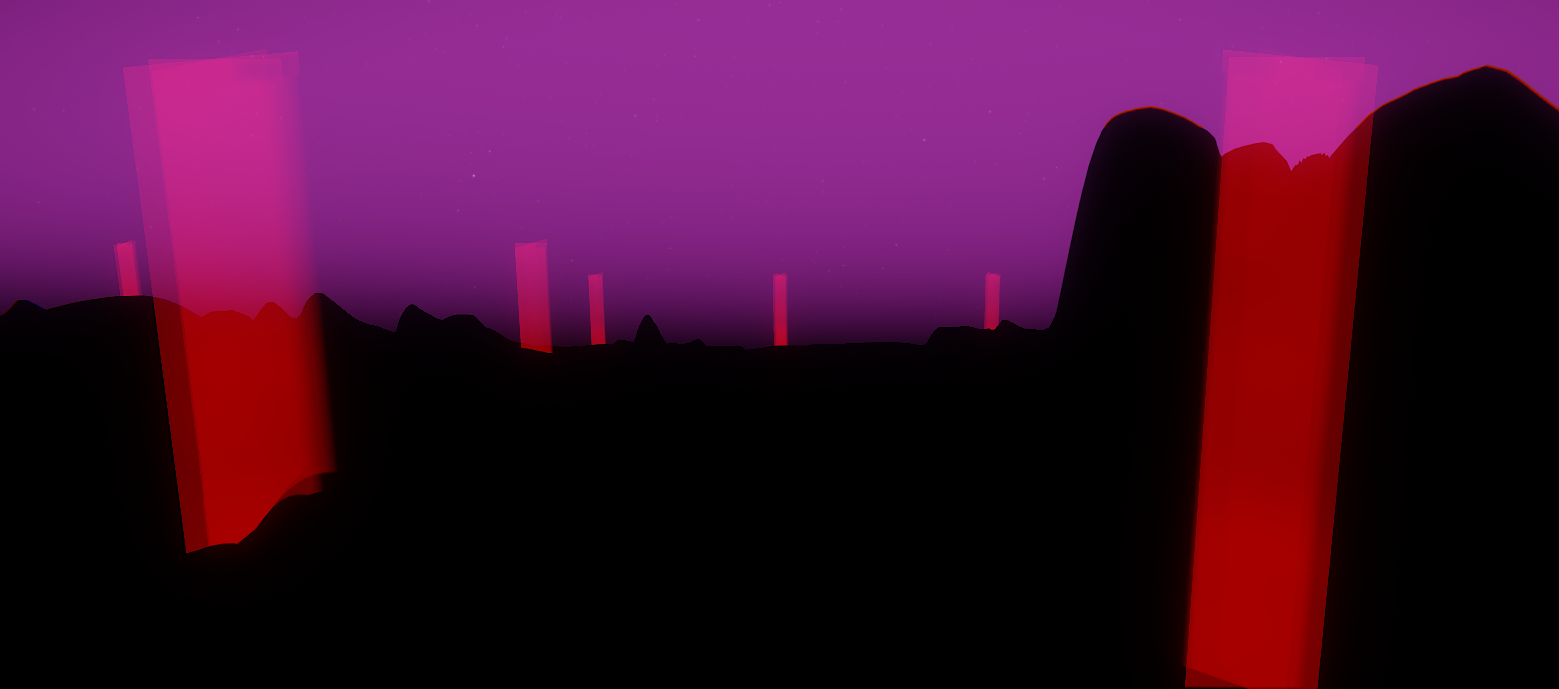 Gas Station 5:
A new gas station was created which now brings the current gas station count to 5.
Now it's a case of adding individual branding to each station:
I'm adding this detail because I want to make each station unique and have a sense of history.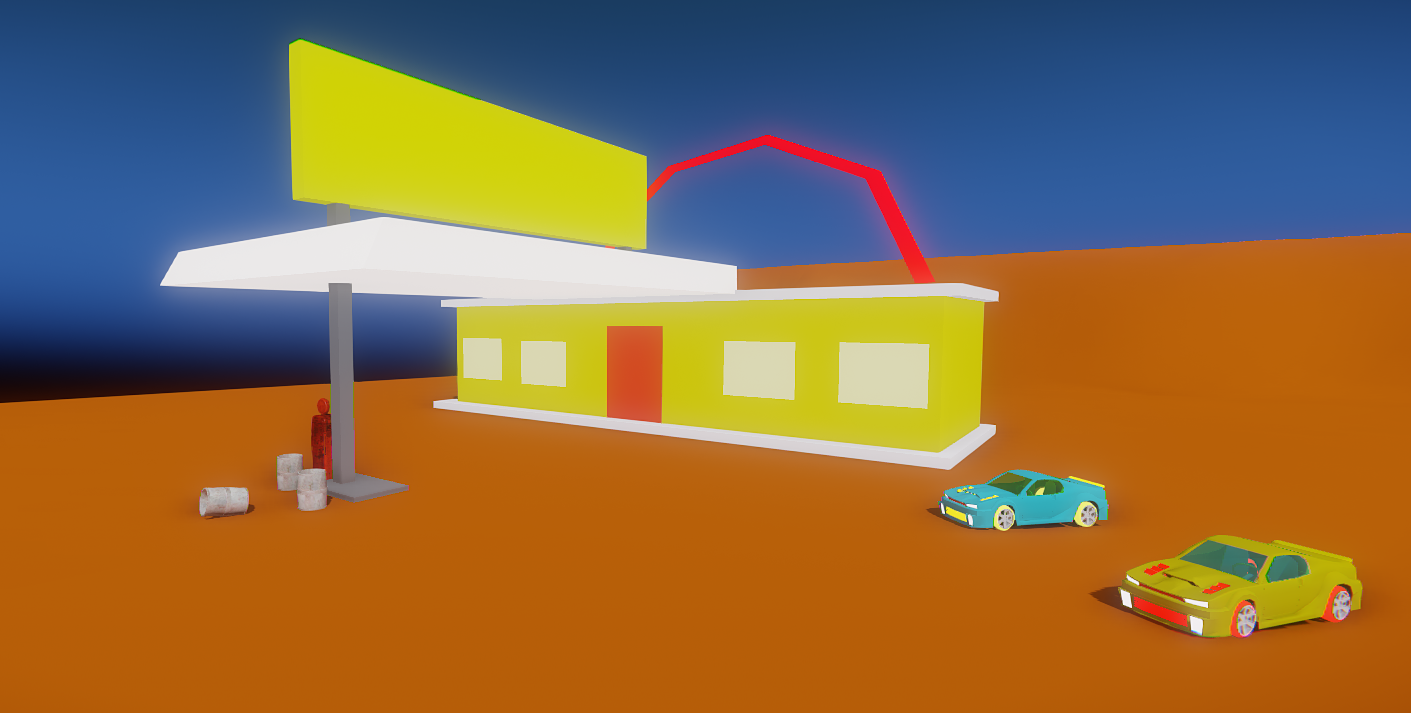 Naming Gas Station Ideas:
Gas Station 1: Desertland (Oil Products)
Gas Station 2: Dusty Fuels
Gas Station 3: Futuristic Fuels
Gas Station 4: Arcade Oil
Gas Station 5: 70's Fuel
Signage:
Creating and adding new signs to the game which are an important aspects of the game. Over the last month I have created around 10 new signs for the game. I have showed some of the signs below which are textured and almost finished.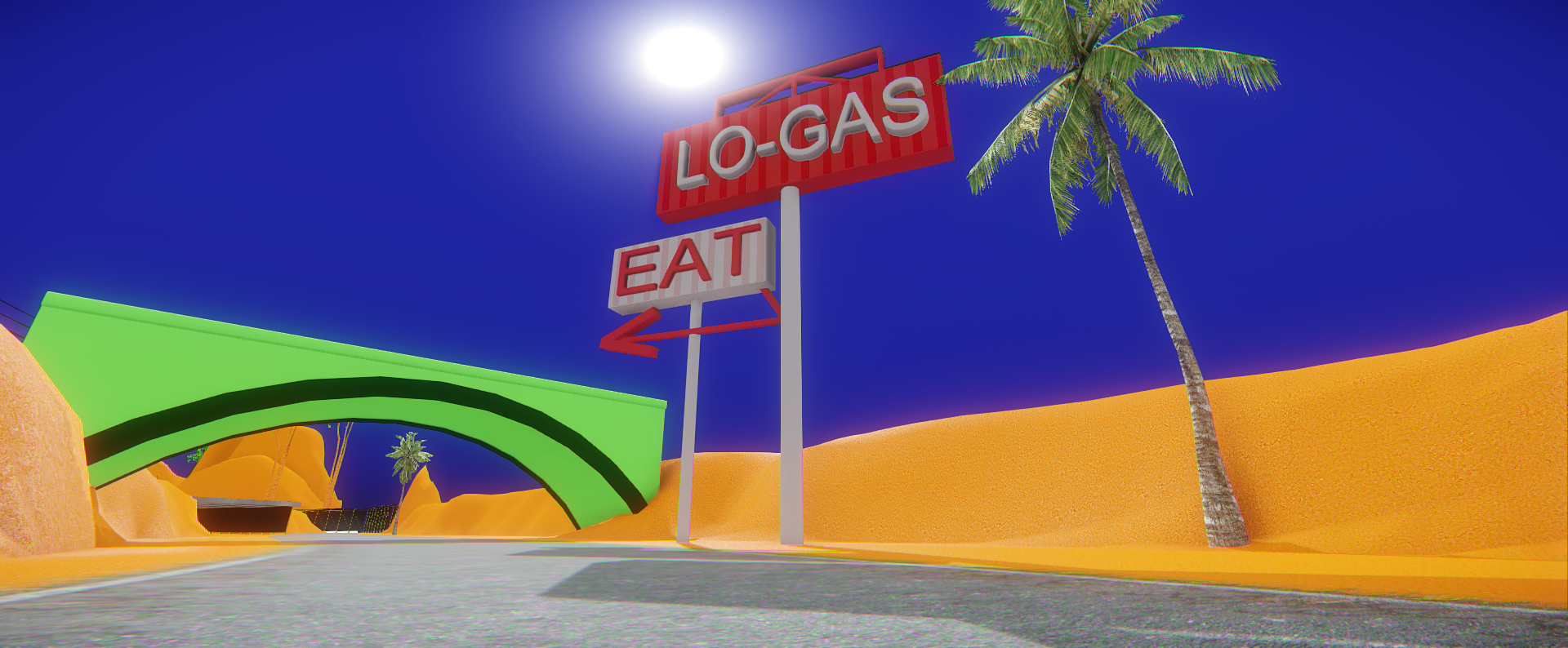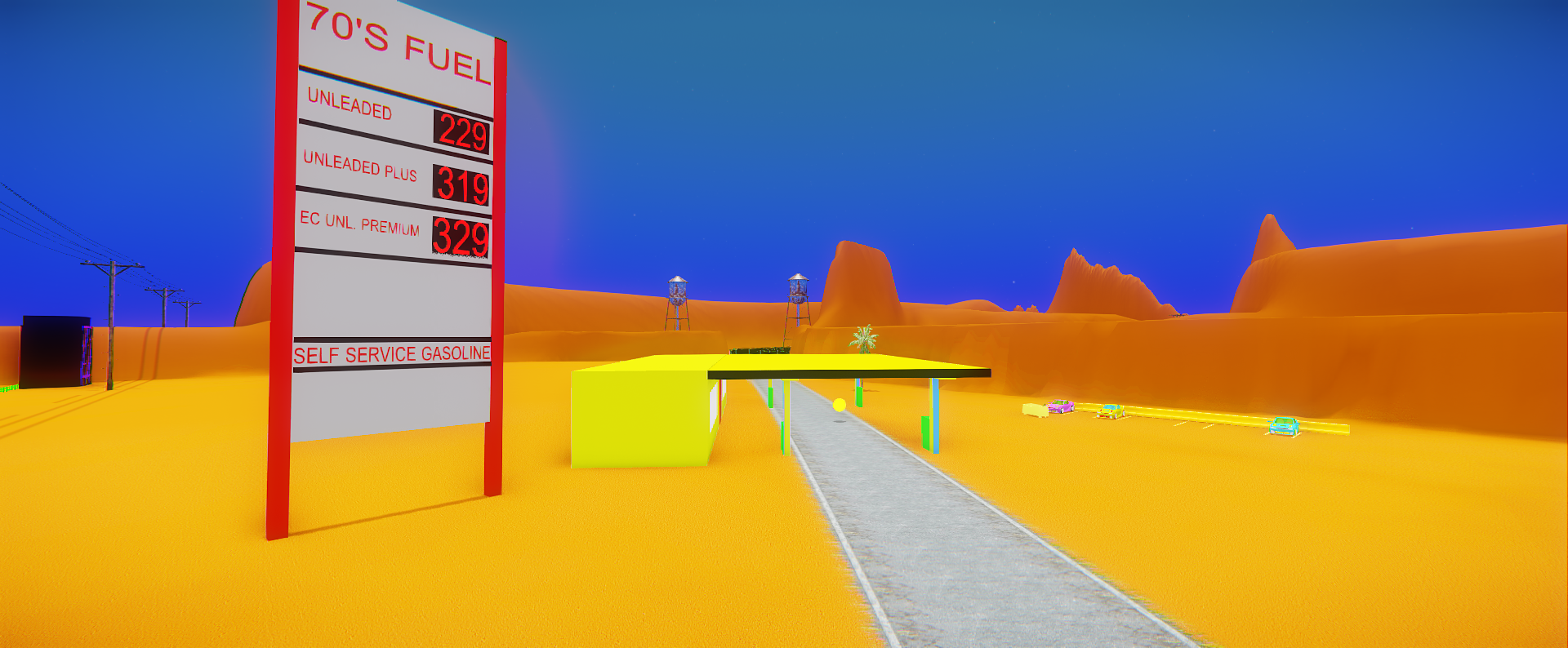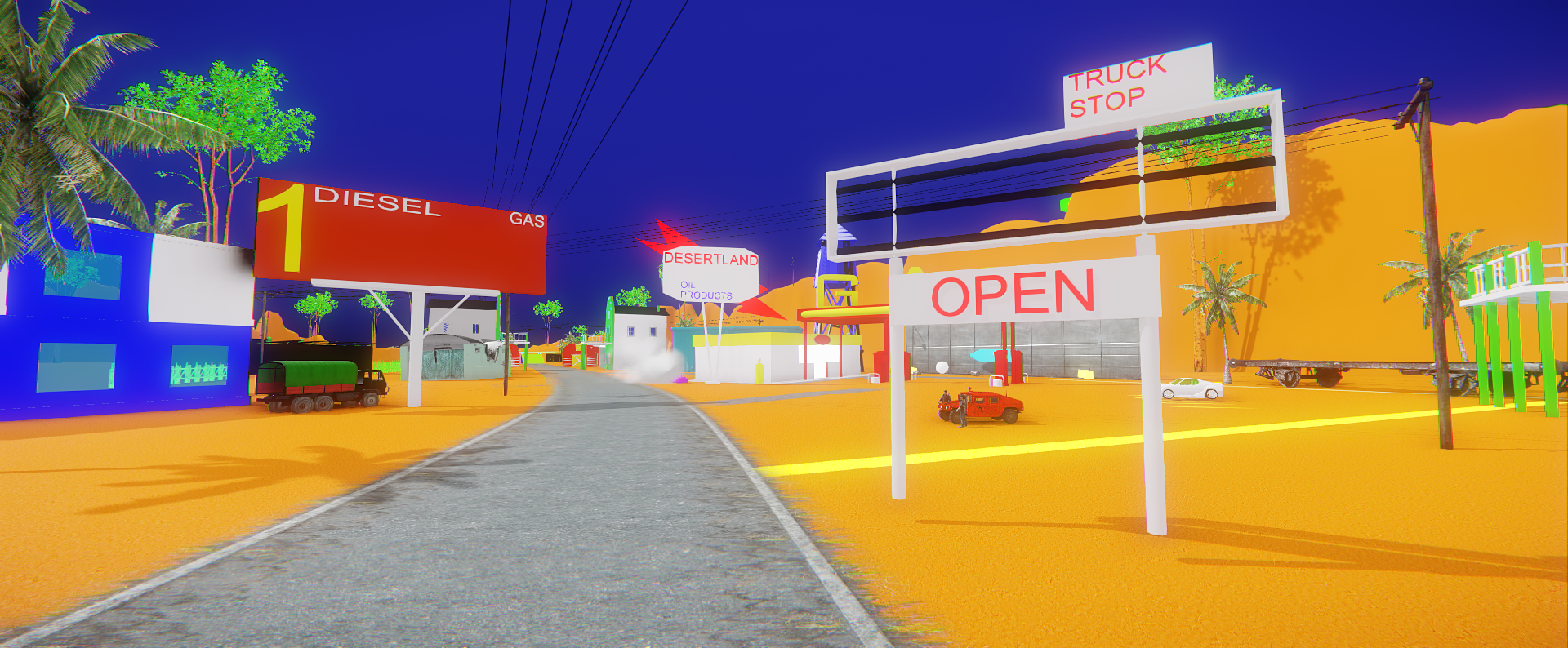 Car Storage:
I have created outdoor car storage which is quite an old way to hold cars. This model can hold up to 11 cars which is quite large. I could also create smaller car storage models for different parts of the desert.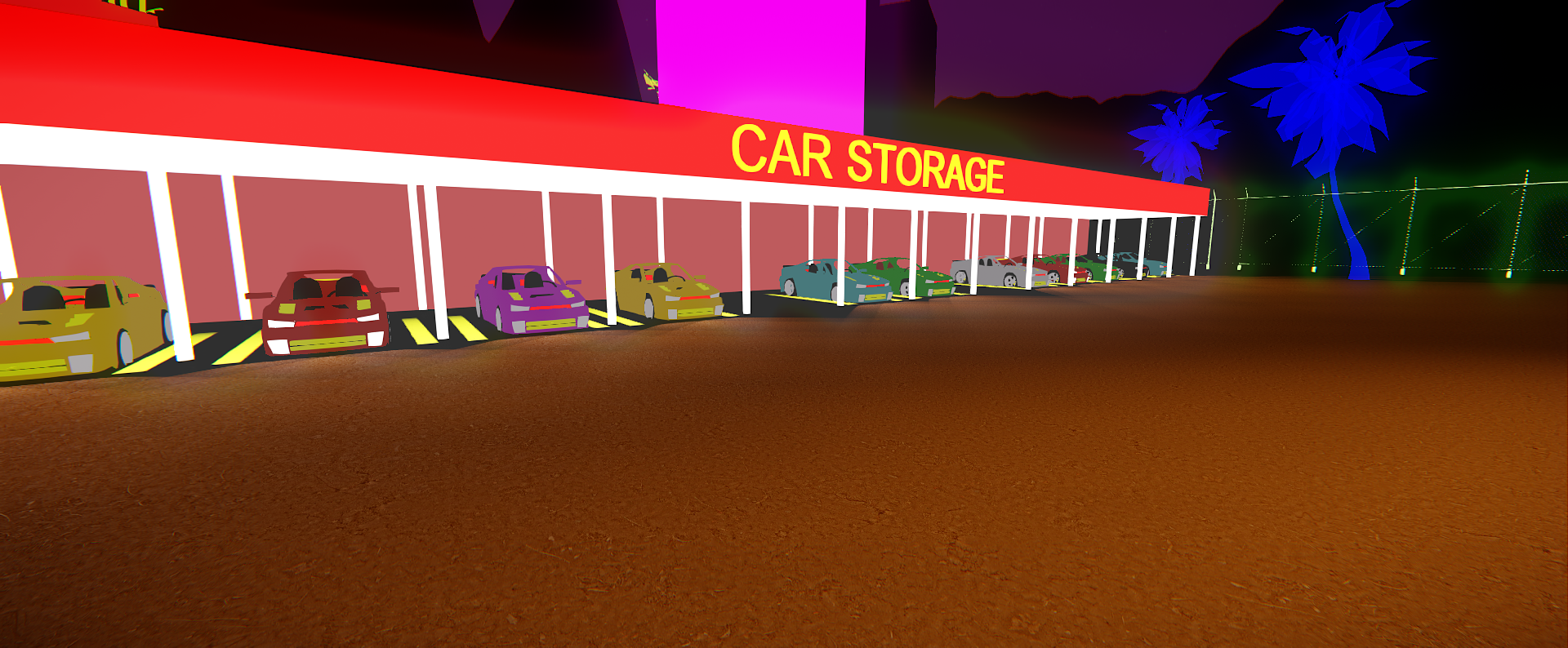 Well, that's all I have for this month. Tune in next month for more development updates.