Demo has been released for Attack at Dawn: North Africa! Download it for free and check out how the game works.
To dowload the demo, go to the Steam game page and click on a green Download button: Bit.ly
We will also be taking part in the Steam Next Fest and streaming live gameplay videos on:
Tuesday, February 22nd @ 7:00pm GMT / 1:00pm CST

Thursday, February 24th @ 7:00pm GMT / 1:00pm CST

Saturday, February 26th @ 7:00pm GMT / 1:00pm CST
To watch the livestream, find it on our Steam page at scheduled times. So come join us for a round of fighting and chatting on the desert battlefields.
Wishlist on STEAM: Bit.ly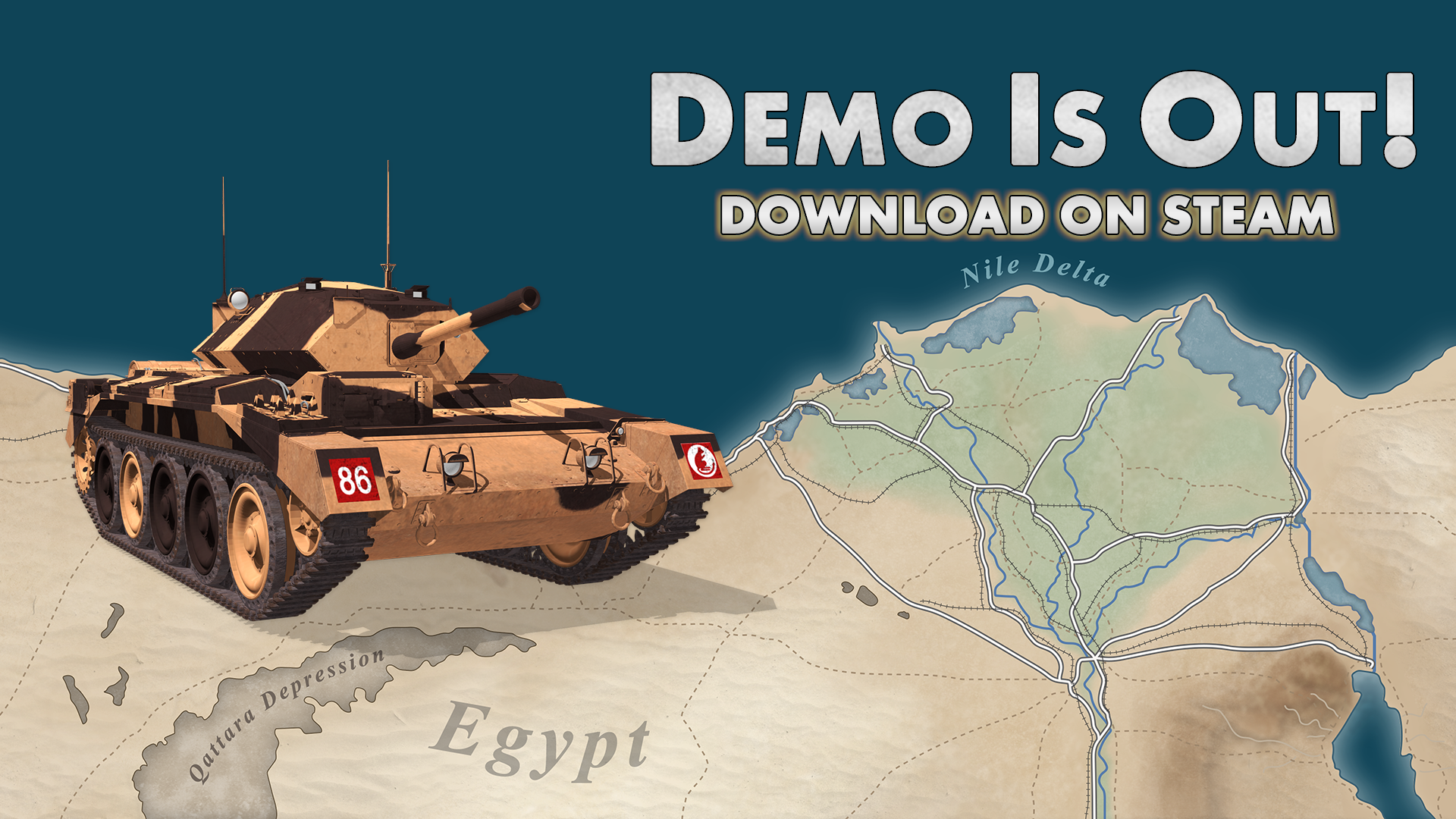 THE GAME
Attack at Dawn: North Africa, the new unique mix of Real-Time and Operational warfare is getting closer to release. Are you ready for an operational strategy game that is finally easy to play and understand?
Check out the trailer:
WHAT IS IN THE DEMO?
This demo aims to give the player an understanding of the game mechanics through 3 introductory tutorial scenarios and access to the complete manual. There is also one complete scenario: First Alamein, the last stand of the British Army before Egypt, and a golden opportunity for the Germans to drive the British out of North Africa.
Can you outdo history?