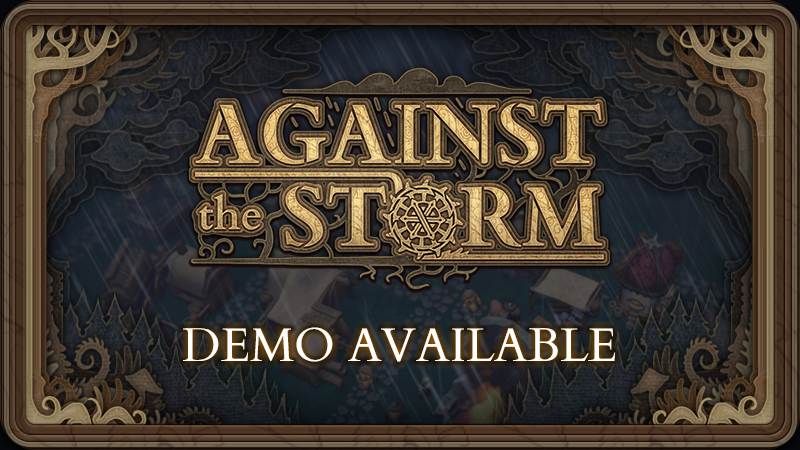 Citizens, rejoice!
Against the Storm demo is now available on Steam for a limited time. Download and play it until September 18!
Play on Steam:
While the game downloads, check out the first Gameplay Trailer which gives you a glimpse of gameplay mechanics and the everyday lives of lizards, beavers, and humans who inhabit the world where it never stops to rain.
Suggestions & reports
Once you play the demo, please share your impressions with us and other players on Discord or Steam Discussions. We also encourage you to report any issues you encounter.
We want Against the Storm to be developed side by side with the community. Join our effort to make it a game we'd all want to play.
Also, by filling in a short Survey you can contribute to the development process. Thanks!
Digital Dragons Indie Showcase
The demo is available on September 15-18 as a part of the Digital Dragons Indie Showcase final. If you enjoy the game, please consider voting on us in the contest. Voting will appear on the Steam event page soon.
Demo achievement & Discord role
We have added a single achievement to the demo. To unlock it, you must finish a special Digital Dragons event map which will be unlocked after playing a single game. Once you get the achievement, please contact us on Discord to get a special Pioneer role, which will grant you various benefits in the future.
Join other villagers on our official channels:

BONUS: Check out the brand new Screenshots